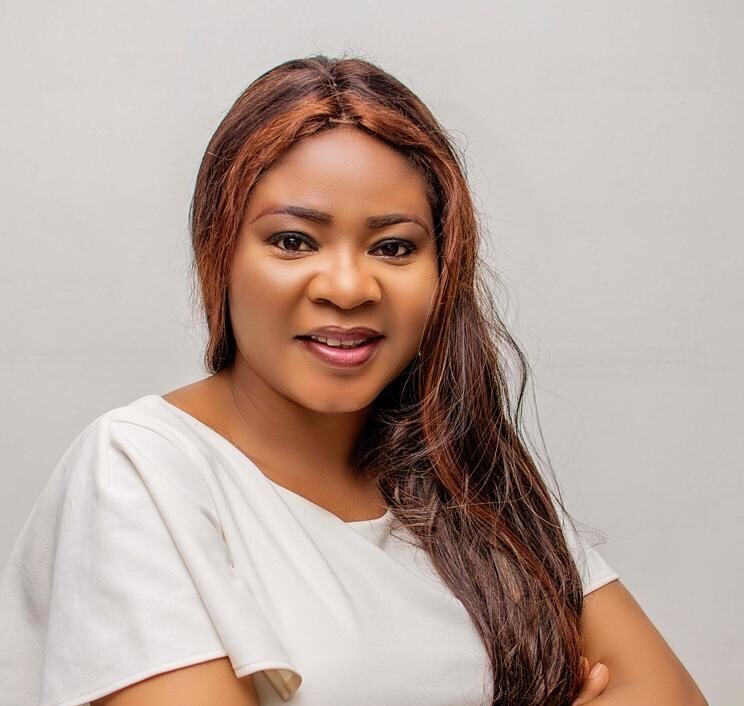 Business is a game that, when played strategically, has the potential to propel societal growth and achieve greater feats. Over time, women have become important pillars in the development of Africa as some female entrepreneurs are setting the pace in their industry and doing it in grand style. They have a profound understanding of the African business landscape and are willing to go to any lengths to leave a trail for others to follow. They believe that their legacy will help the subsequent generations of African women become better, which is why they are fostering an environment where all women can succeed.
Meet our vivacious guest, Carol Arheghan, on this week's episode of start-up Gleam. She is a multi-talented woman who has been successful in carving out a special niche for herself. She discusses her life as an entrepreneur and her idea that every woman can have it all. She is a mother, a pastor, and a business guru.
1. CAN WE MEET YOU?
I am Carol Arheghan, and by the grace of God, I am married to a pastor. I am also a pastor as well. I am a business owner and an entrepreneur, also the founder of Karotiz Couture. Karotiz Couture is a subsidiary of Karotiz Events and more. At Karotiz Couture, we produce customized uniforms for corporate organizations, schools, and any other special events. We are basically in uniform production, and I have been in the business for over 10 years now. I am also a business coach. I am a mother of one son after 11 years of waiting. I am a graduate of the University of Lagos. I studied business administration at the University of Lagos.
2. TELL US MORE ABOUT KAROTIZ COUTURE AND THE INSPIRATION BEHIND IT. WHAT INSPIRED YOU TO START UP SOMETHING LIKE THAT?
Karotiz Couture, as I have said, is a uniform brand. Though it's a fashion outfit, our speciality is uniform production. We produce uniforms and brand them for corporate organizations, schools, events, birthdays, and wedding anniversaries. We also produce customized fabrics like Ankara, customized school uniforms, and all of that. The inspiration behind Karotiz couture was, first of all, when I was about to start my business 10 years ago, my husband was like, "What exactly do you want to do?" Why not look inward and search for what you want to go into? I have always loved uniformity. I like to see people come together to look like one. So when we were to get married then, we were trying to get uniforms that looked alike for me and my husband to do a photo shoot, and we didn't get them.
In my mind, the need arose for me to start my business. I like seeing people together, wearing the same thing, looking like one. That was actually where the inspiration started from, and then I started producing uniforms. I remember getting something that reflected similar colours and that was good to go.
When we got married, I was still working and when it was time for me to leave my 9-5, you know to resign my 9-5 and start my business, my husband was like what exactly do you want to go into? I was like I love to make uniforms, I like to make t-shirts, shirts, and all of that for people in mass. In my final year, my class governor was looking for somebody that will make customized t-shirts for us; "please if you know anyone let me know" that order fired that desire for me to do this, so I walked up to my class governor and was like, "Okay, I think I can do this." I have what it takes to do this but I had no clue about it. Even though it was a mess, at the end of the day, because I had no experience.
You know, there was this sense of joy and fulfilment that I did it and a lot of people wore it, pictures were taken, the event was successful, some were happy, some were unhappy because I didn't know how to take sizes, but I am just saying that it further fired the desire. Immediately after I graduated, I didn't have to start thinking of what else to do; I just took a queue from there and just continued.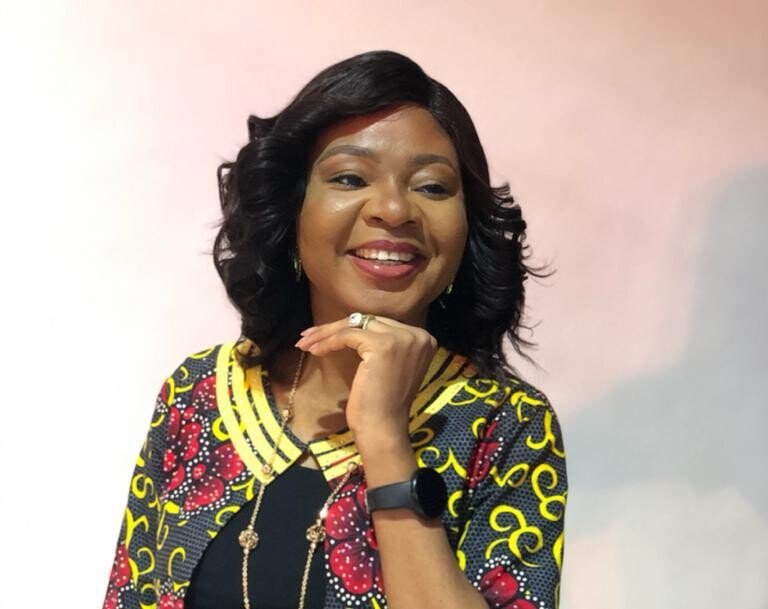 3. YOU HAVE A BRAND, AND ALSO CO-FOUNDED OTHER BRANDS, HOW DO YOU MANAGE THESE BRANDS AS A MOTHER AND A WIFE?
Yes, the truth of the matter is that, first of all, it's a lot of work because, as you know, sometimes the grass is greener on the other side. The reason why you are seeing the grass and it's greener on the other side is that the person watered it. Do you understand? So you think that it's all good for that person. How is he able to do it because the person put in the necessary work?
So my first answer to that question is a lot of work, and secondly, I am intentional about my daily routine, so that has been able to help me to manage it, and also I was able to create a structure that supports everything that I am doing in terms of my business, my coaching business, my marriage, my husband, everything. So I can create a structure where nothing is missing, nothing is affected. I know when to attend to my business, and I know how a structure is put in place, so whether I am there or not, it is not affecting my business and also my marriage. I can build a structure around it to help me see that nothing is suffering. So, it's about being intentional, it's about putting in a lot of work and creating the right structure or system around it to make it work. 
4.    TO MANAGE YOUR BUSINESS AND STILL BE THERE FOR YOUR PERSONAL AFFAIRS, HAVE YOU EVER HAD ANY REGRETS ABOUT BECOMING AN ENTREPRENEUR?
I have never had any regrets. There were challenging times, and there are still challenging times, but I just see it as one of the struggles that everyone goes through, so I have never had any regrets.
5. SO BASED ON YOUR BUSINESS, WHAT DO YOU THINK A MAJORITY OF COMPANIES ARE DOING WRONG AND WHAT ADVICE DO YOU HAVE FOR ASPIRING BUSINESS OWNERS?
I have been at that table before where I had to start my business, so I am going to talk about my experience and what I did not know then when I started. I think the first piece of advice I will have to give aspiring entrepreneurs is that they must start the business with the right mindset.
Now, a lot of times, we think that starting a business is because you want to have time for yourself. It is not true. Business owners are busier people, so we must start a business with the right mindset.
Then, the number two piece of advice I have as an entrepreneur, you must be ready to structure your business from the word go. Follow systems, I didn't do that when I started, I just started like 'oh! It's Carol and co-limited let me just do what I like. Let me just make money and just do whatever, I am okay, I am happy I can go to Dubai and just make money and go on holiday with my family. Business is not run that way because, as a Business person, if you don't give the business the necessary nurture, it will not grow. So you must have structure, don't say your business is small like right now, I am having a coaching program coming up next week, and a lot of people come to me and say I don't think I need structure because I am just about to start and I am like that is even why you should be in this training so that you will not start on the wrong footing. Because if you start properly, well, everything will go well exponentially, so you must be willing to structure your business from the word go, follow the right procedures, do what is needed, that is required, and you may not have everything completed, but if you start small, you start doing it little by little, you put things in place that you need to put in place before you know it, growth will be fast for you as a business owner.
Another piece of advice is to get rid of the "it is my business mentality." You know that is what I just told you now, " ah it is my business, let me just start, let me just do what I like" get rid of that mentality but have in mind that this business is going to be something big that it might require having a board of directors tomorrow or be listed on the board of Nigeria stock exchange, or people coming to be an investment in that business, so if you have that big picture in life, it will help you make certain decisions right from the beginning of your business and it will enable you to put the right structure in place when you start. So, it is not that, don't have the mindset that you want to start a business and make money and eat whenever you like and go on holidays, it is a wrong mindset or the wrong footing.
Lastly, learn the business of your business. That is the most important advice every entrepreneur must know, learn the business of your business. It is not just that I am a tailor and I can sew. There is a business behind being a tailor. You must know how to win a contract, how to write proposals, how to sell, how to do marketing, and how to convince.
You must learn what it takes to be able to bring in business. For instance, I own a tailoring outfit, but do you know I don't know how to sew till tomorrow? I don't know how to sew, I am not a trained tailor, but I have many tailors in my factory right now. Over 30-50 tailors have passed through my organization and some are still there to date. I don't sew, but how am I able to run a tailoring outfit? Because I understand the business of tailoring, do you get it? So you just learn the business of your business. So, when I hear people say I can cook, let me go and start a business and then you start a cooking business, you are not selling, you throw it away and say you want to start selling bags. That's because you have failed to understand the business of your business, so that's my advice.
6. FROM YOUR EXPERIENCE AS A BUSINESS OWNER, WHAT FIVE WAYS CAN ONE LEAD A BUSINESS TO SUCCESS? 
I think an entrepreneur's journey is a very scary one having the security of earning a salary every month because you know that no matter what there's a constant income coming but if you have to leave it to start your own you might not have that consistently anymore. I have been at that table before.
First of all, you must develop a passion for what you are about to start, be convinced about it and be passionate about it. You must be convinced that this is what you should be doing. Your business should be something that solves other people's problems because that is what gave me confidence around that time. I knew people around me had a uniform problem. You want to do birthday parties, you want to do some customized uniforms for birthday parties, you have a business retreat, you want to do uniforms for staff, you don't know where to go, you have a church convention, you want T-shirts you want to do customized Ankara, you don't know where to go.
These were problems people had. So I knew that my business is out to solve that problem so that gave me a stronger conviction to want to start my business. So you must have a conviction and your business should be a business that can solve those problems. Like I said before, you must be willing to structure your business so well that it's solving problems as well as making money. You will still be earning a salary from your business. You will be a salary earner too, so you'll have that financial security that you are afraid of. So structure your business, a lot of things are still intertwined.
Understand the business of your business because that cannot be overemphasized. A lot of aspiring entrepreneurs don't know the business of their business. It is one thing to sew and it is another thing to make money from sewing. It's one thing to know how to cook, but it is another thing to make money from cooking. Some people are good cooks, but they cannot make money from their cooking, not because they don't know how to cook, but because they don't know how to harness the business around catering. So you must understand the business of your business and then build a good customer relationship.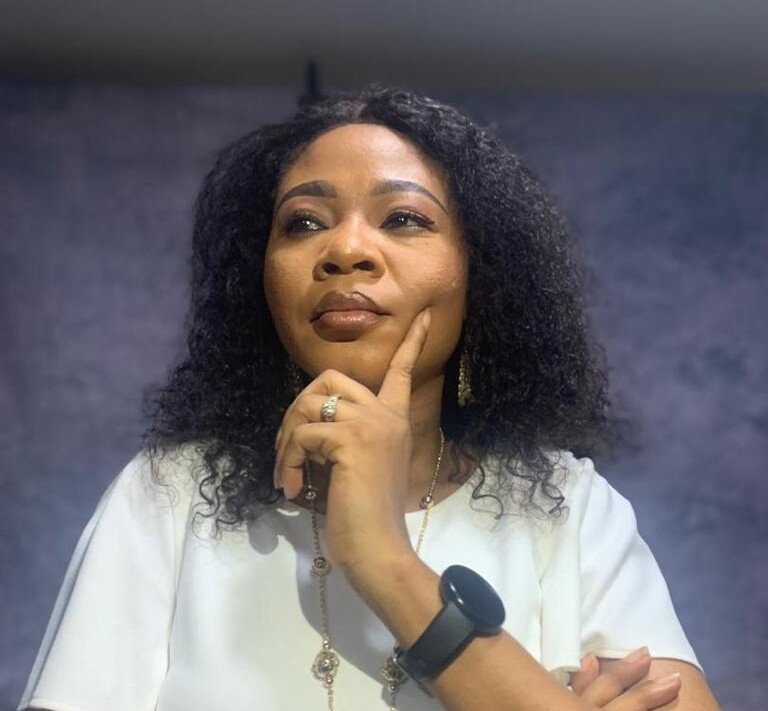 7. THERE ARE PEOPLE OUT THERE WHO WANT TO LEAVE THEIR 9-5 JOBS TO BECOME BOSSES OF THEIR OWN. WHAT FIVE WORDS DO HAVE FOR THEM?
One is to develop the right mindset as to why you want to start your business for those who are considering quitting their 9-5 jobs.
Number two, believe that you have what it takes to succeed when you start your business.
Three, find a successful business mentor, within the industry you want to venture into and even outside other industries, who is successful in what they are doing because business principles are the same everywhere. It is important that as you are about to start a business, find a business mentor that can mentor you to be able to grow your business successfully.
Then the fourth one is to develop the capacity to take risks because every entrepreneur is a risk taker. So, if you are considering quitting your 9-5 job, first of all, quitting the job is a risk, so if you can overcome that, you have overcome the first phase. Number five is to be willing to solve people's problems. The business you want to start must be the business that will solve other people's problems.
8. IN BUSINESS, MANAGEMENT IS AN IMPORTANT ASPECT OF THE BRAND, WHAT TIPS HAVE YOU LEARNT AND HOW DO BUSINESS OWNERS EFFECTIVELY USE IT TOO?
One of the tips I have learnt, for me as a business owner, is structure because when I was growing my business I began to struggle and I was wondering why. I didn't realize that my business was not well structured enough. That was why I was encountering what I was encountering. So the structure is one tool I have learnt and I have been able to effectively use it for my business and it is working.
Secondly is emotional intelligence, being able to relate with your workers, with those working around, working with you and even your customers. You must understand that being a boss is like being a mother of many children, so the way you relate to the first child is not the way you relate to the second child, because every child is different. The same applies when it comes to working in an organization. People are different.
There are some things you may say to this staff and may not see as anything because of his level of maturity, understanding, and growth, but you say it to another staff that might go and start crying thinking my boss does not love me, not knowing your boss is trying to make you a tough person. So, you must understand emotional intelligence and be able to harness it and relate with those working with and working for you.
Another thing I have learnt is customer relationships. I learned it the hard way. Now, as I said, I started my business as Karol and co-limited. I began to learn this the hard way because, first of all, I was having issues with customers. Sometimes they are not satisfied, sometimes they are not happy. It was later that I started asking myself, "What am I not doing well?" What am I not doing right? How can I solve their problem? " I began to know all of these things, then I realized later that it's important that I understand my customer. So customer relationships are very important, understanding what they need and how they need it and when they need it, so that's another thing I have learnt.
Finally, there is financial management. This one can never be overemphasized. A lot of businesses are struggling today, not because they are not making money, but because they have not been able to manage their money. Sometimes, before now, in my business, when I print my bank statement, I see millions of naira that pass through me and I will cry. How can 16 million pass through me and I am so broke? It's because of financial management, I lacked that skill. I had to start learning how to manage my finances for my business. This skill has helped me a lot, so that's it. 
9. IN YOUR LINE OF BUSINESS, DO YOU THINK AS A WOMAN YOU CAN'T HAVE IT ALL? 
No, you can have it. I believe you can have it all. The very question you asked about how I can manage my business as a wife, as I said, that is where structure comes in. You can have it all. Even in your home, you can structure it in such a way that nothing suffers. Because of my nature of busy schedule and nature of the business right now, even my home I am now beginning to look at what I can delegate so that this thing can run without me, for example, going to market to buy foodstuff, I can delegate it, mopping my house and washing clothes.
If I don't want to use my washing machine, I can delegate it. Sweeping my house, I can delegate that, the only thing I can't delegate is cooking for my husband and taking care of my baby because I want to have that bond with my baby and my husband. I cannot delegate that. I take up the responsibility by myself, but the ones I know I can delegate, I do.
I know that even if I don't do it, other people can do it on my behalf. I delegate it. That's the structure of the home, and everybody is happy. So the same thing for the office, so the truth of the matter is it's about the structure, so you can have it all if you structure it well.
10.  YOU HAVE SAID SOME NOTABLE WORDS, WHAT IS THE OVERALL ADVICE YOU HAVE FOR ASPIRING YOUNG ENTREPRENEURS, BUSINESS OWNERS AND WOMEN LEADING BUSINESSES?
In view of the volatile economic environment in which we are in Nigeria, it is important that every business owner or aspiring entrepreneur gets the necessary training and information that is required to start and grow a business successfully. I am saying this because no business succeeds on its own. Every business takes on the personality of the owner, if the business owner is not giving himself to training and continuous training, he will just remain at a level and he will be wondering why things are not working for him because of the difference between where you are and where you want to be is what you don't know. And what you don't know, you can only find when you give yourself to training.
So, considering the hostile economic condition that we have in Nigeria right now, as a business owner, if you are not well trained, if you don't go through the necessary training that you need to harness the growth of your business, you will just remain at a level.
My advice for business owners is to give themselves training, get information, and research so that you'll be able to grow very well and give yourself to mentoring. Don't be too proud or too big to say I don't need a mentor.
There is an adage that says if you want to go fast, go alone, but if you want to go far, go with others. You need to ride on the shoulders of those who have been through that route before. They will guide you on how you can succeed because they have been through that road before. That's my advice for business owners.