Published; 8th March 2022. by GABI Media
In honour of International Women's Day, GABI recognizes and celebrates the excellency of young/adult females across Africa making waves and daring the status quo in the entrepreneurial and corporate space
Here is the list for CWA 2022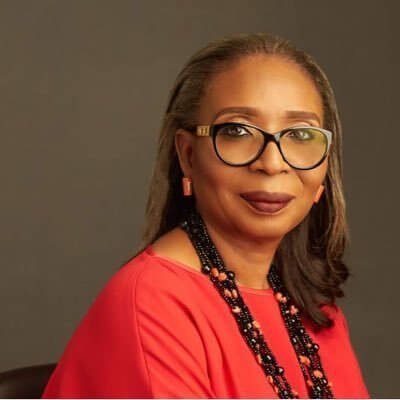 She is the founder and CEO of The Chair Centre Group- The companies in the group include The Chair Centre Limited, Sokoa Chair Centre Limited, Furniture Manufacturers Mart Limited, and TCC Systems and Services Limited and are involved in furniture manufacturing, retail and bank-way security systems services.
Ibukun serves on a number of corporate and not-for-profit boards amongst which are; First Bank of Nigeria Limited, Cadbury Nigeria Plc., Convention on Business Integrity (CBI), and the Nigerian Sovereign Investment Authority. She chairs the boards First Bank Nigeria Limited and Afterschool Graduate Development Centre (AGDC) – a facility which she promoted to help address youth employability and enterprise issues in Nigeria: She was Chairman, FBN Life Assurance Limited; FBN Capital Limited; and Kakawa Discount House Limited.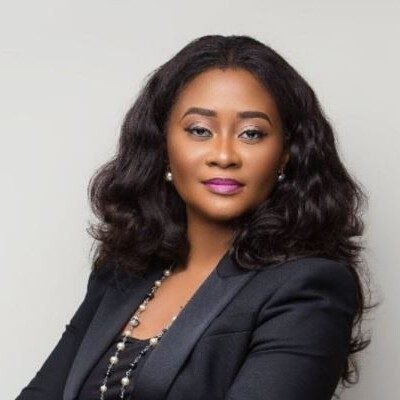 Angela is a Ghanaian business leader, the first woman and first African to serve the role of an Executive Director/Regional Director for IBM East, West and North Africa.
She has had 20 years working experience in the financial space and technology industries in Africa and Europe. She is also an alumni of Harvard Business School.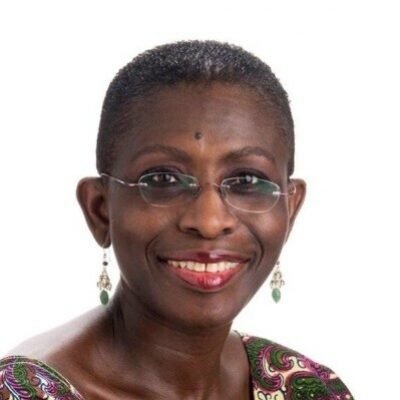 As a Minister of Finance, Sayeh has thrived in the financing space by clearing her country's long-standing multilateral debt arrears, the HIPC Decision Point, the Paris Club, and its first Poverty Reduction Strategy, significantly strengthening its public finances and championing public financial management reform.
Antoinette Sayeh is also the deputy managing director of the International Monetary Fund (IMF). She co-chaired for the 19th Replenishment of the International Development Association (IDA19), the World Bank's Fund for the poorest.
She is the Advisor in the Bank's Operations Policy Vice Presidency and as Assistant to its principal Managing Director.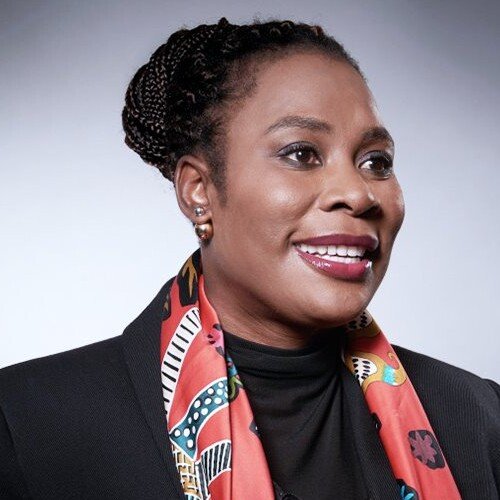 Eghosa Oriaikhi sat in the helm of affairs as the Executive director of Baker Hughes, a GE Company that led business units across Europe, Africa, Russia Caspian, Middle East and the Asia Pacific.
Eghosa Oriaikhi Mabhena is the CEO of Puma Energy Africa, a leading global energy business and supplies; stores and distributes petroleum products in 48 countries across six continents.
With over 17 years of experience, she has worked in the Energy industry and has an expertise in Corporate & Commercial Strategy, Business Development, Operational and Financial Leadership, Operations Management, Contract Management, Engineering & Technology, Supply Chain & Manufacturing.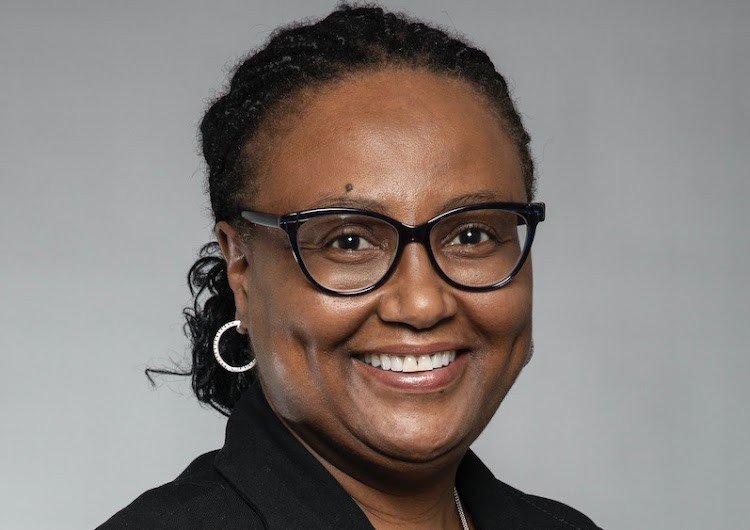 Bajabulile Swazi Tshabalala
Bajabulile Swazi Tshabalala is the Vice President for Finance and Chief Finance Officer of the African Development Bank Group. She has been the Executive Director of the Barbican Advisory Group, she oversees finances and consultation, transaction and financial advisory services for the past 15 years
She owns a consulting and advisory company, Kupanua Investments and also served as Non-Executive Director on the Board of Directors of several leading corporations, including MTN, Tiger Brands (SA) and South African Airways, Liberty Group South Africa, Standard Bank Group, STANLIB Asset Management Limited, Transnet Pension Fund and V & A Waterfront Holdings.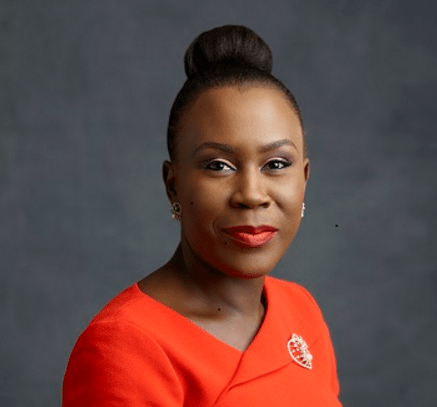 Tara Fela Durotoye is not just a lawyer, she has diversified successfully into the beauty industry too. Her company House of Tara International has become a household name not just in Nigeria, but in the West African sub-region too.
House of Tara International, a makeup company, are the owners of the Tara Orekelewa beauty range, Inspired Perfume, H.I.P beauty range, and a few others.
She went into the industry which many people mostly delve into as a part-time business and became a major player, making House of Tara International a brand known not just for its quality makeup products but for its pricey nature.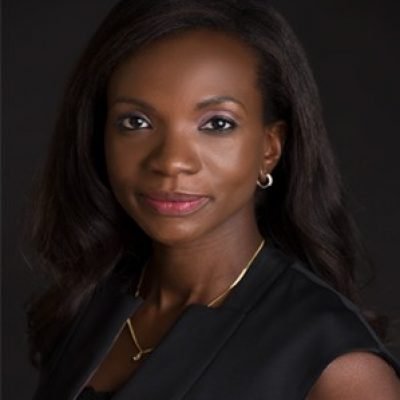 Laureen Kouassi-Olsson is the Founder and CEO of Birimian Holding, an operational investment company, luxurious and premium African Heritage Brands.
She has worked at Fidelity Bank, Ghana 4th largest Bank and most recently, Orange Abidjan Participations, commercially in charge of the Banking activities of the Orange Group in West Africa as a Non-Executive Director to the board of financial institutions.
Her vastness has also led to her to becoming a Member of the Advisory Board of ARISE IIP, a leading institutional investor developing integrated industrial platforms across Africa and serves as an Independent Director to the board of the African Venture Philanthropy Alliance.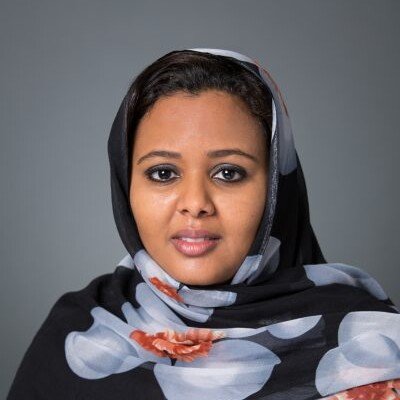 Leïla Bouamatou is the Administrator and the Managing Director of the Générale de Banque de Mauritanie. She is also known to be the first woman to head a bank in her country.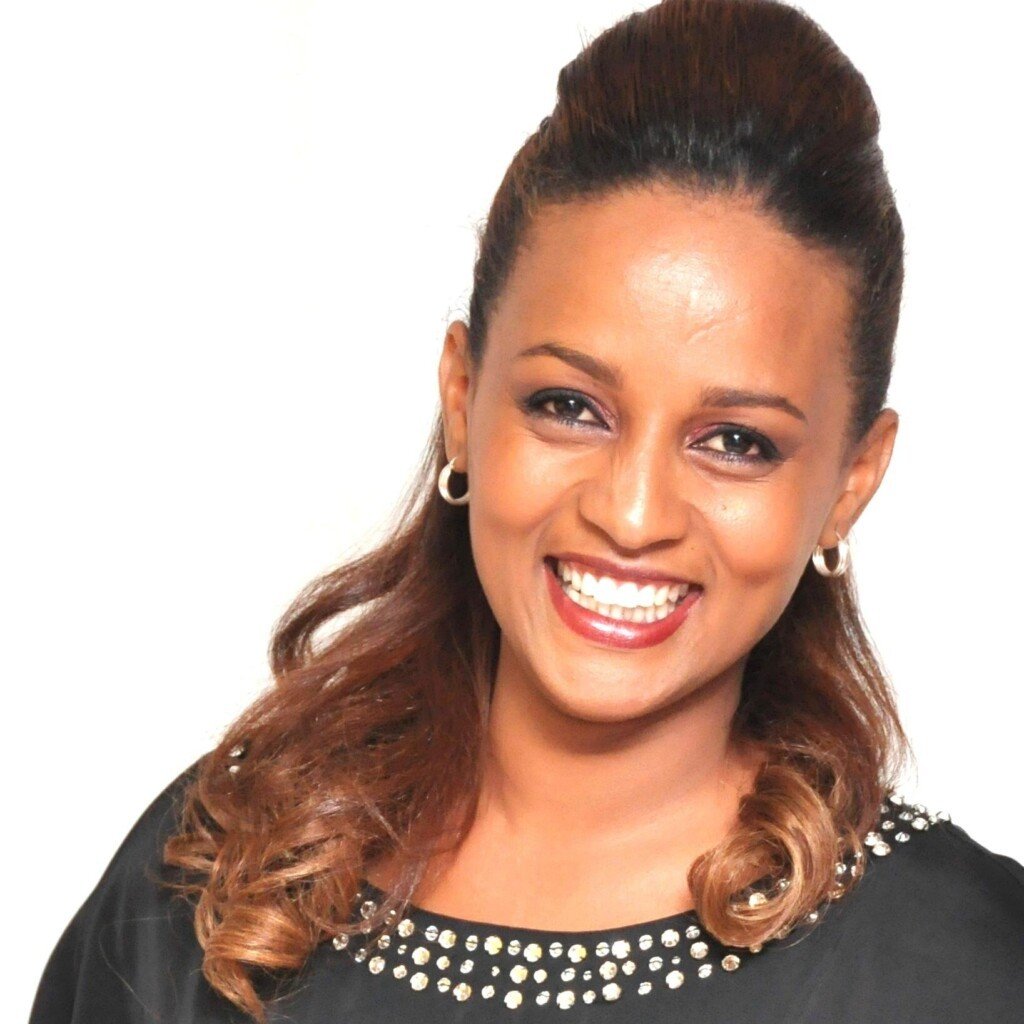 Bethlehem Tilahun Alemu founded SoleRebels, where she is also the Executive director as SoleRebels is known to be one of Africa's "fastest growing footwear company".
She has launched "The Republic of Leather", designing sustainable luxury leather goods, and "Garden of Coffee" retail outlets to promote Ethiopian coffees. It can be safe to say that she is an aced entrepreneur and an expert in her field.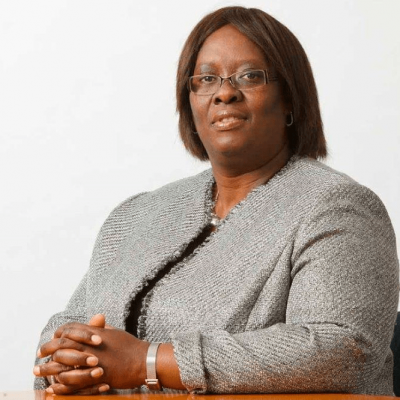 Morifi has solved some of SA's toughest socio-economic challenges within a career spanning 30 years after she joined Tiger Brands in 2016 as the Chief Corporate Affairs and Sustainability Officer.
She championed the Tiger Brands' smallholder farmer development programme which focuses on increasing the number of black commercial farmers who supply produce to Tiger Brands.
She is a trustee of the Tiger Brands Foundation, the chairperson of the Open Society Foundation in South Africa and the deputy chairperson of The Black Sash Trust amongst others. She led the fundraising for the establishment of the Nelson Mandela Children's Hospital.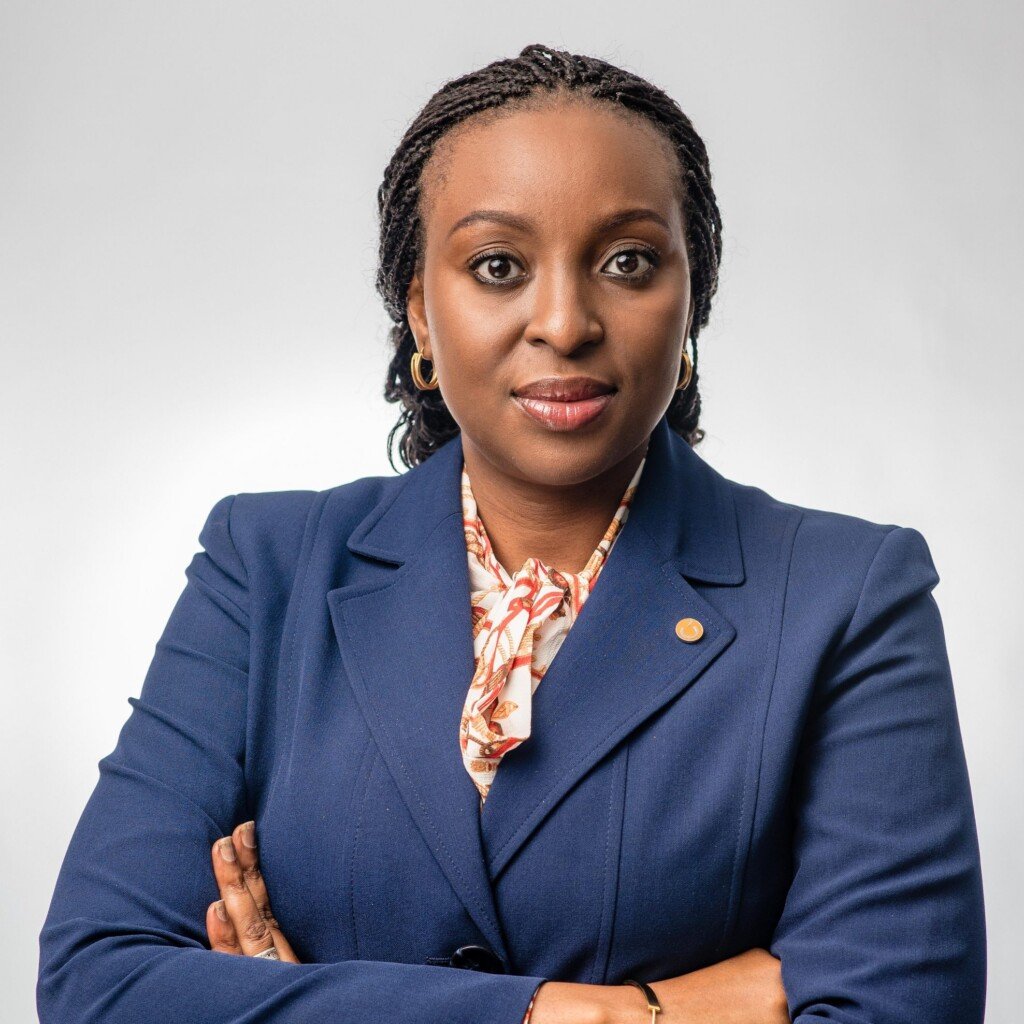 Owen Omogiafo is the President/ CEO of Trans-national Corporation of Nigeria. She also was the MD/CEO of Transcorp Hotels Plc and Executive Director of Transcorp. 
With over 20 years' experience in organizational development, human capital management, banking, change management and hospitality Owen Omogiafo can be said to have achieved well for herself.
She is also a member of the Chartered Institute of Personnel and Development, UK and a Certified Change Manager with the Prosci Institute, USA.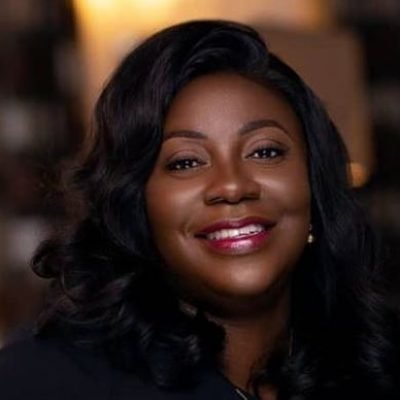 As the first female CEO in Ghana, Patricia Obo-Nai has harness all managerial position as she is the CEO of Vodafone Ghana.
She has over 20 years' experience in IT and Telecommunications and also an engineer and a member of the Ghana Institution of Engineers, (GHIE) and Vodafone's executive committee.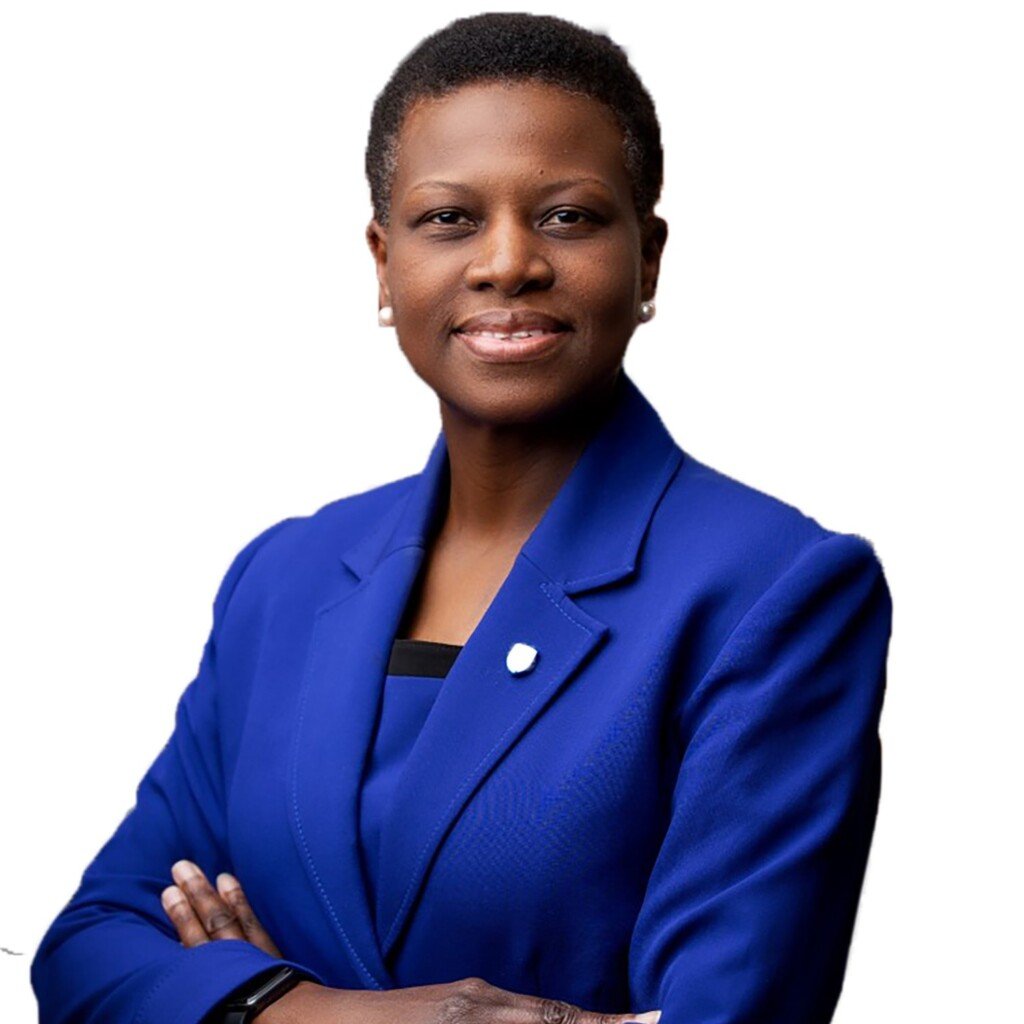 Mrs. Olusola David-Borha, has been the Chief Executive of Africa Regions at The Standard Bank of South Africa Limited. She has also served as the Vice Chairman of the Board of the Nigerian Economic Summit Group.
With many accolades, she serves as Non-Executive Director on the Board of CR Services Credit Bureau PLC and the University of Ibadan Business School. She has been a Non-Executive Director of Coca-Cola HBC AG.
She serves as a Director of Stanbic IBTC Bank PLC, Stanbic Nominees Nigeria Ltd, Stanbic IBTC Stockbrokers Ltd, Stanbic IBTC Asset Management Ltd., Stanbic IBTC Pension Managers Ltd, Stanbic IBTC Ventures Ltd, Financial Institutions Training Centre (FITC), First Securities Discount House, CRC Credit Bureau Limited.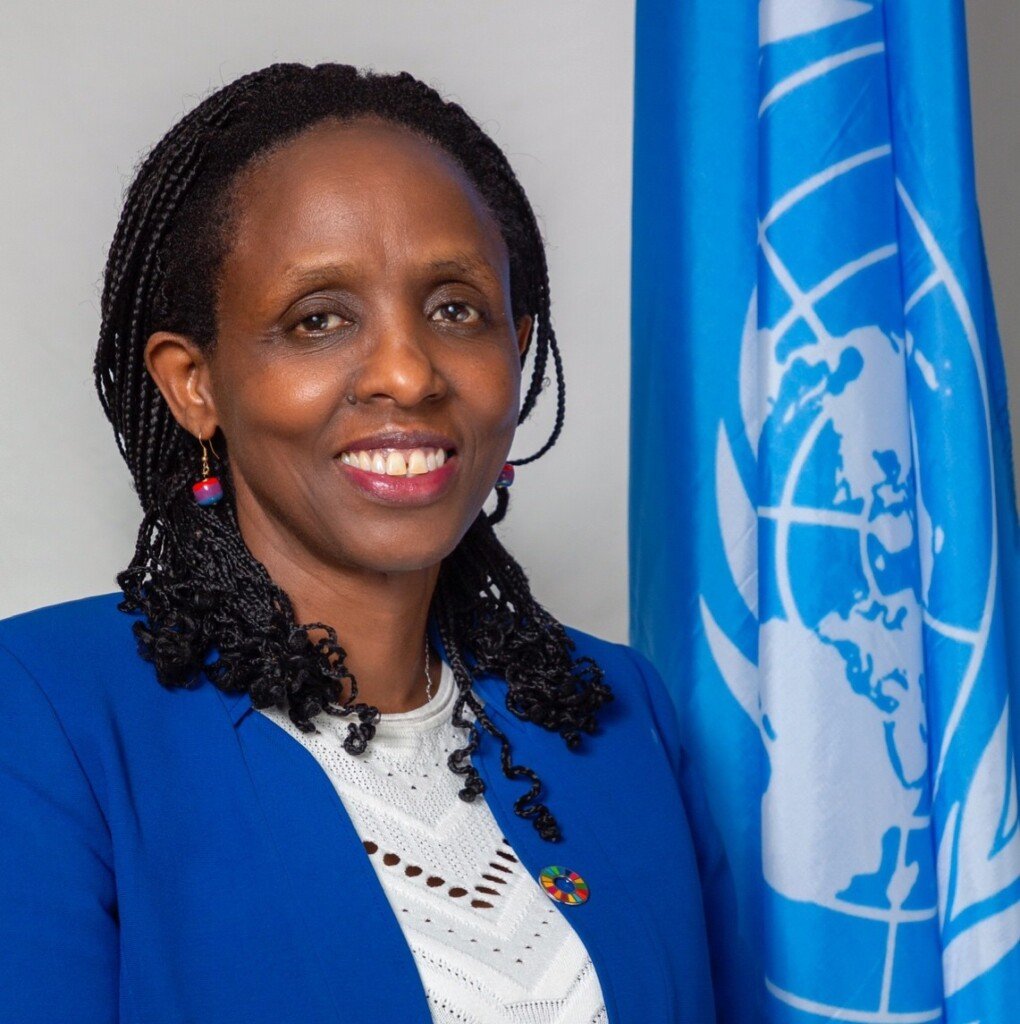 Dr Agnes Kalibata is the President of Alliance for a Green Revolution in Africa (AGRA), an organisation which ensures a food security, inclusiveness, sustainable agricultural growth, improving the productivity and livelihoods of millions of smallholder farmers in Africa.
She was Rwanda's Minister of Agriculture and Animal Resources (MINAGRI before joining AGRA, and she drove programs that moved her country to food security helping to lift more than a million Rwandans out of poverty.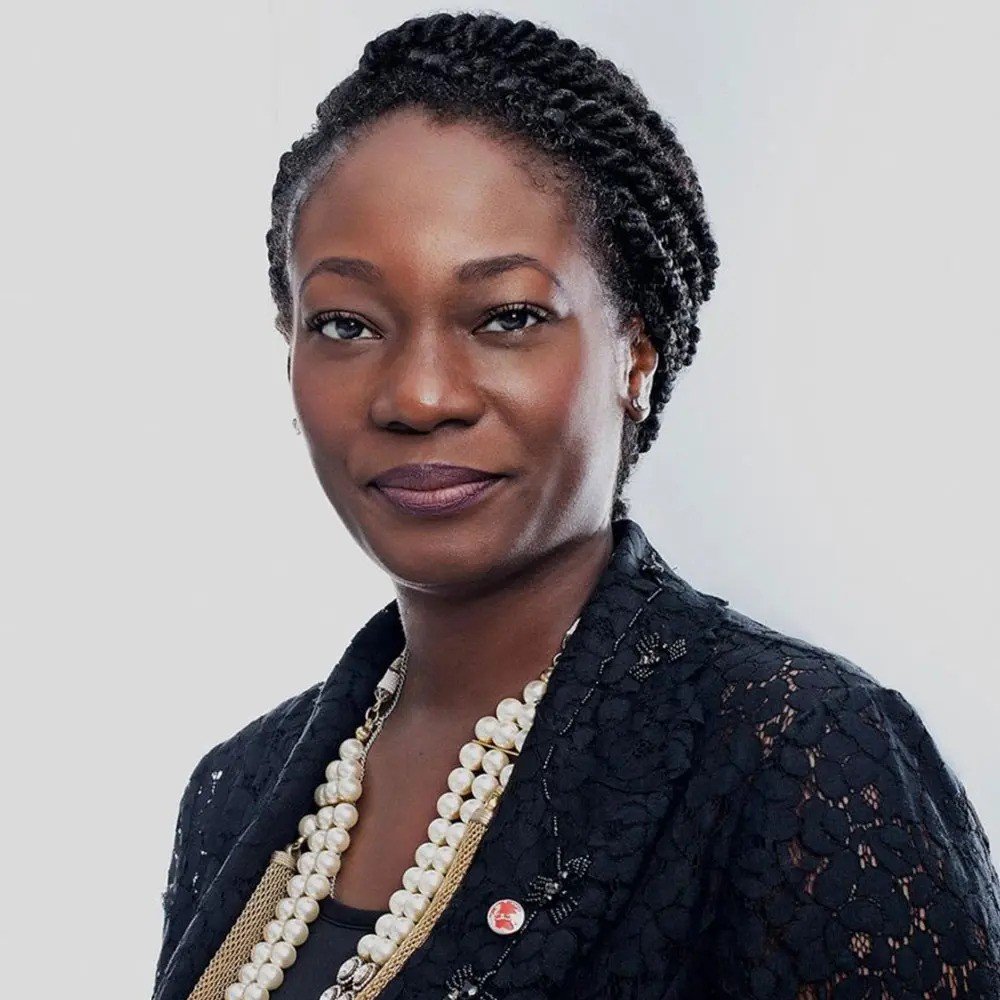 Ifeyinwa Ugochukwu is the CEO of The Tony Elumelu Foundation (TEF), one of Africa's leading philanthropy empowering African entrepreneurs to create jobs on the continent.
A lawyer who joined the foundation as its Director of Partnerships & Evaluations, a role she held for two years. While in this position, she developed the Foundation's institutional framework for financial and value-add partnerships to scale the impact of the US$100m TEF Entrepreneurship programme beyond its initial target to empower 10,000 entrepreneurs.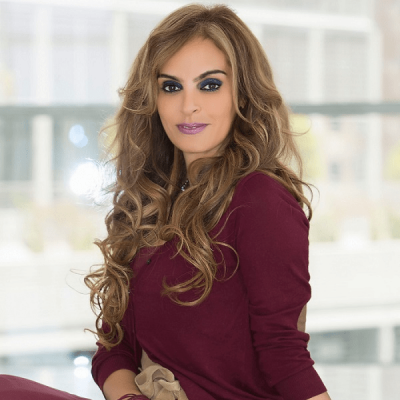 Dr. Rasha is the Chief Executive Officer of Merck Foundation, President of Merck Foundation First Ladies Initiative (MFFLI), Member of Egyptian Senate (2020 – 2025), President of Merck More Than a Mother and President of Merck Foundation Alumni. She is also the Chairperson of Merck Foundation's annual platform, the Merck Africa Asia Luminary, Chairperson of UNESCO Merck Africa Research Summit and Chairperson of Africa Reproductive Care Society.
She is working closely with 20 African First Ladies as Ambassadors of "Merck More Than a Mother" in their countries, to break the stigma around infertility and empower infertile women.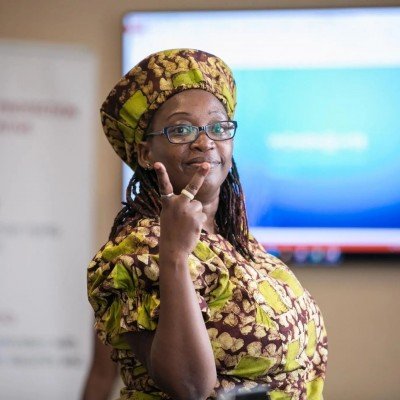 Stella Nyanzi is a Ugandan medical anthropologist, feminist, queer rights activist, and scholar of sexuality, family planning, and public health. She has campaigned for the rights of Ugandan women, youth, and LGBTQIA+ people on 6 March 2017.
Stella Nyanzi launched the Pads4girlsUg Project, due to her concerns about girls missing school because they could not afford menstrual products. She collected thousands of re-usable pads and distributed them to school girls and also offered lectures to school children about menstrual health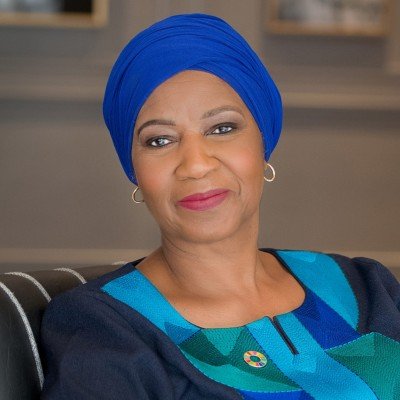 Dr. Phumzile Mlambo-Ngcuka
Under-Secretary-General and Executive Director of UN Women. She was sworn into office on 19 August 2013 and brings a wealth of experience and expertise to this position, having devoted her career to issues of human rights, equality and social justice. From 2005 to 2008, she served as Deputy President of South Africa, overseeing programmes to combat poverty and bring the advantages of a growing economy to the poor, with a particular focus on women.
She has also served as Minister of Minerals and Energy from 1999 to 2005 and Deputy Minister in the Department of Trade and Industry from 1996 to 1999. She was a Member of Parliament from 1994 to 1996 as part of South Africa's first democratic government. She is the founder of the Umlambo Foundation, which supports leadership and education.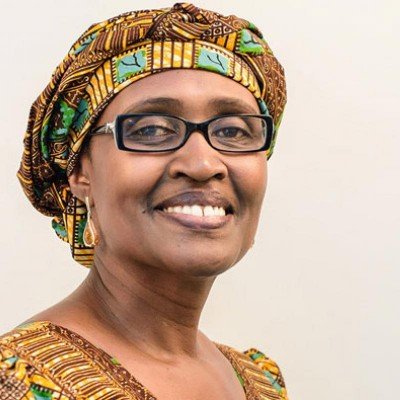 Winnie Byanyima is a leader on women's rights, democratic governance and peace building. She co-founded the 60-member Global Gender and Climate Alliance and chaired a UN task force on gender aspects of the Millennium Development Goals, and on climate change.
A world recognized expert on women's rights, she founded the still-thriving civil society organization Forum for Women in Democracy (FOWODE). Winnie Byanyima is Executive Director of Oxfam International.
She has served at the African Union Commission and as Director of Gender and Development at the United Nations Development Program.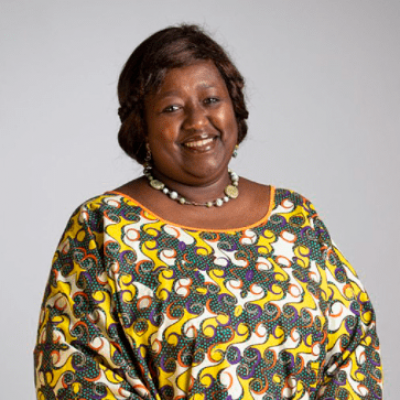 Agnes Binagwaho, MD, M(Ped), PhD
Professor Agnes Binagwaho, MD, M(Ped), PhD is a Rwandan pediatrician who returned to Rwanda in July of 1996, two years after the 1994 Genocide Against the Tutsi.   Professor Binagwaho since 2016, has worked at the University of Global Health Equity (UGHE) in Rwanda, an initiative of Partners in Health, focused on changing health care is delivered around the world by training global health professionals who strive to deliver more equitable, quality health services for all.
Professor Binagwaho is a Senior Advisor to the Director General of the World Health Organization. She is a member of a number of international Working Groups, Task Force in Global Health for the UN, and independent organizations. She is also member of Advisory Board and Board of Director including the Rockefeller Foundation Board.
She sits on the editorial board of several scientific journals and serves on multiple scientific commissions. She co-chaired the Millennium Development Goal Project Task Force on HIV/AIDS and Access to Essential Medicines for the Secretary-General of the United Nations under the leadership of Professor Jeffrey Sachs. Professor Binagwaho).
Nkem Onwudiwe is a marketing and communication expert. She was the head of marketing and corporate communications at The Tony Elumelu Foundation from February to July 2021. She was also the head of marketing and corporate communications at Transcorp PLC from July 2021-January 2022.
She is also the founder of Her Network, a platform in Nigeria created to encourage women of all races, ages and sizes to help one another grow. She creates exciting events where women can come together, has real meaningful conversations, promotes their businesses, sells their brands and builds relationships with other women – bridging the gap between women and women.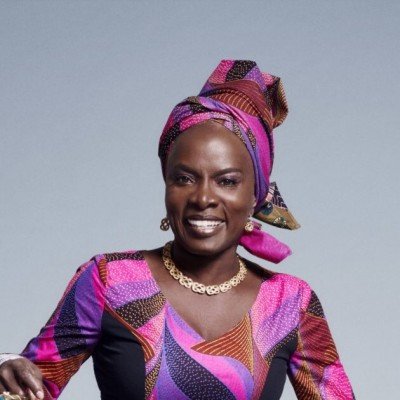 Three-time Grammy Award winner Angélique Kidjo is one of the greatest artists in international music today, a creative force with thirteen albums to her name. Fondly called "Africa's premier diva" She was on the BBC list of the continent's 50 most iconic figures, and in 2011 The Guardian listed her as one of their Top 100 Most Inspiring Women in the World.
Forbes Magazine has ranked Angelique as the first woman in their list of the Most Powerful Celebrities in Africa.Angelique also travels the world advocating on behalf of children in her capacity as a UNICEF and OXFAM goodwill Ambassador. She created her own charitable foundation, Batonga, dedicated to support the education of young girls in Africa.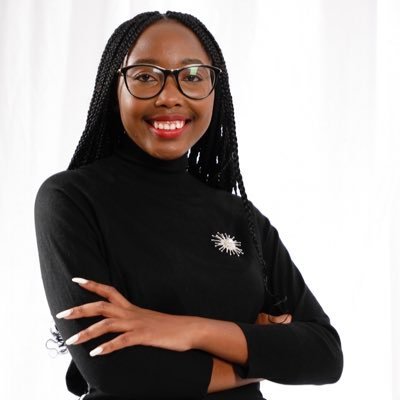 Emma Inamutila Theofelus is the deputy Minister of Information, Communication and Technology in Namibia.
At the time of her appointment, Theofelus was age 23 and became one of Africa's youngest ministers.She is a board member of Namibia's National Council for Higher Education.
A development economist and former Finance Minister of Nigeria, Dr Ngozi Okonjo-Iweala has served as Board Chair of Gavi, the Vaccine Alliance, since January 2016. She has twice served as Nigeria's Finance Minister, most recently between 2011 and 2015 – a role that encompassed the expanded portfolio of the Coordinating Minister for the Economy.
She has also held several key positions at the World Bank, including as Managing Director, Dr Okonjo-Iweala is currently a senior adviser at Lazard and serves on the boards of the Rockefeller Foundation and the Center for Global Development, among others.
She is also the chair of African Risk Capacity, a specialised agency of the African Union to help member states prepare for and respond to extreme weather events and natural disasters.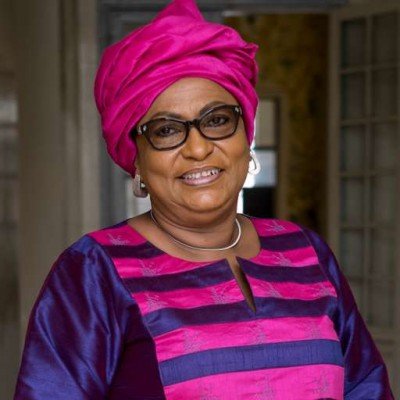 Soham El Wardini is the mayor of Dakar, Senegal, and the first woman to be mayor of post-independence Dakar and the first deputy mayor of the city.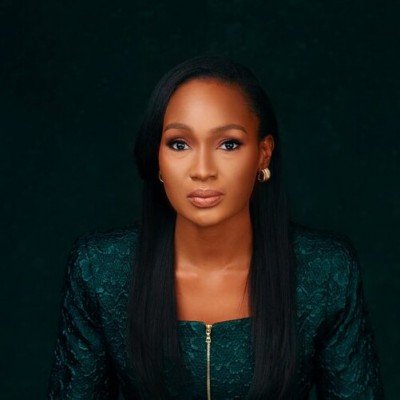 Bella Disu is the Vice Chairman of Globacom a Multi-national Tele-Communications Company operating in Nigeria and Ghana. Disu is the CEO of Cobblestone Properties and Estates Limited, a non-executive director on the board of Julius Berger Nigeria Plc and also the director at Abumet Plc.
Currently, she chairs Bella Disu Foundation, a non-profit organization established to improve the living conditions of underserved children by providing them access to quality education and employability skills.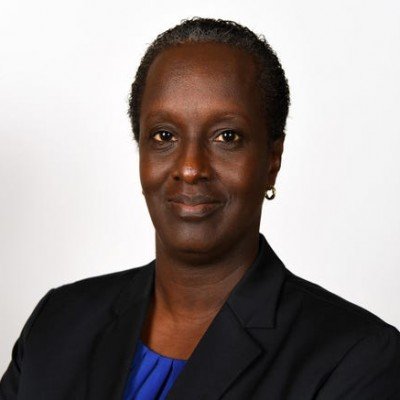 Lydia Nsekera is a member of the International Olympic Committee since 2009. Prior to that, she was the president of the Burundi Football Federation.
During the position as the vice-president of Burundi's Women's Football Committee, she helped launch the country's first women's league.
 She is Africa's first woman to be appointed onto the FIFA's Executive Committee.
Jewel Cianeh Howard Taylor is a Liberian politician and the current Vice President of Liberia.She rose from being the first lady of her country to becoming the Vice President. She has served as Chairperson of the Women Legislative Caucus of Liberia, Education and Public Administration and the Planning & Development Committee as a member of the Liberian Senate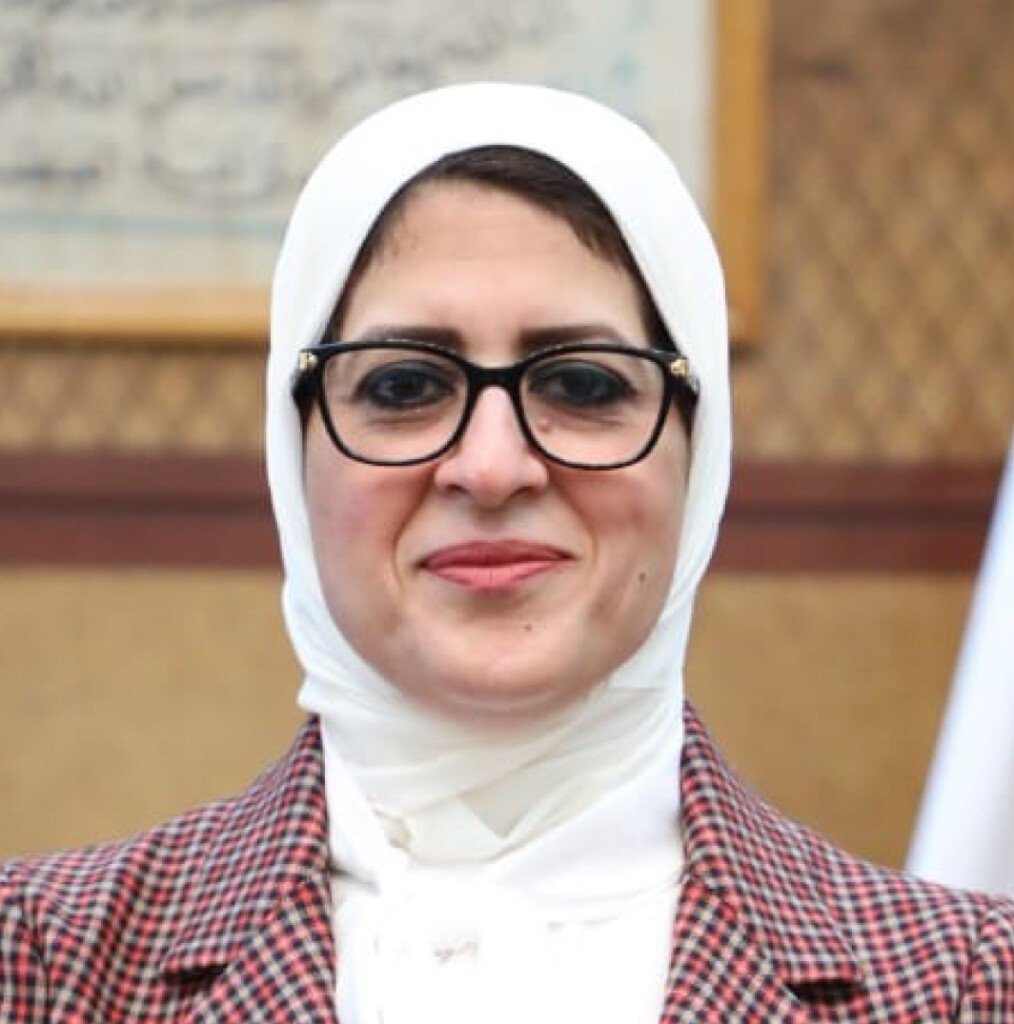 Dr Hala Zayed is Egypt's Minister of Health and Population, Egypt where she served as President of the 57357 Academy of Health Sciences, Chairwoman of the Supreme Committee for Combating Corruption at the Ministry of Health and Advisor to the Minister of Health and Population.
Dr Zayed supervised a series of national projects in the health sector, in which the World Bank, the World Health Organization and many international donors contributed.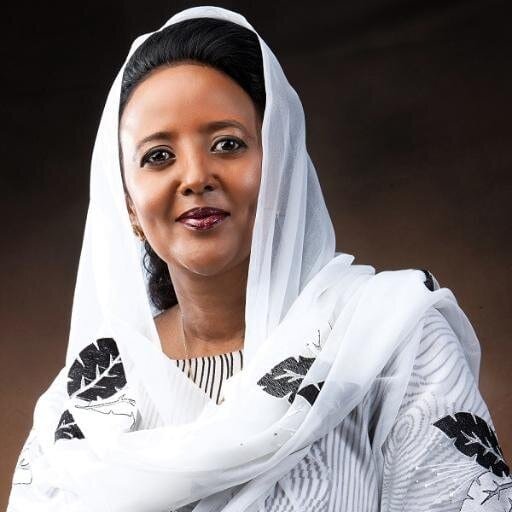 Amb. Dr Amina C. Mohammed
Amina Chawahir Mohammed Jibril is a Kenyan lawyer, diplomat and politician. She is presently serving as the Cabinet Secretary for Sports in Kenya. She previously served as chairwoman of the International Organization for Migration and the World Trade Organization's General Council, as well as Assistant Secretary-General and Deputy Executive Director of the United Nations Environment Programme.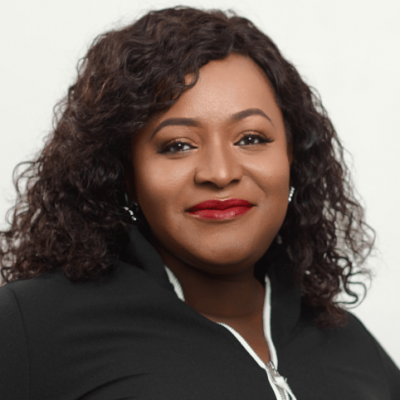 Temie serves as the CEO of LifeBank, a platform that makes blood available when and where it is needed in Nigeria to save lives. LifeBank mobilizes blood donations, take inventory of all blood available in the country, and deliver blood in the right condition to the point of need.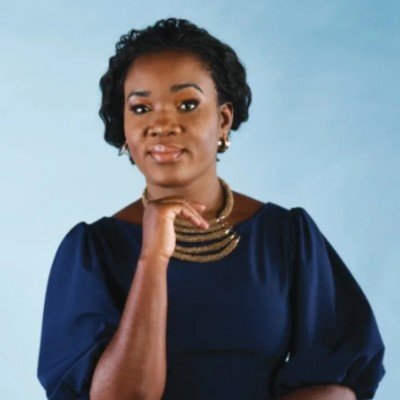 Dr Sibande is the founder of mHub, Malawi's first technology hub. Dr Rachel Sibande is a Program Director and Long-term Independent Consultant with the Digital Impact Alliance (DIAL) at the United Nations Foundation. She leads sector-wide demonstrations of initiatives that leverage data for development projects and leads the development of analytical models of mobile network operator data, geospatial data, and national systems to enhance insights into health and food security modeling, among other sectors.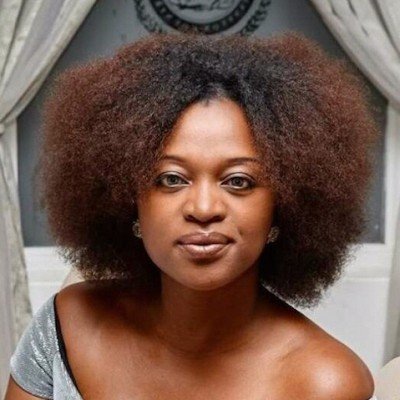 Mimi Kalinda is the Group CEO and Co-founder of Africa Communications Media Group, a pan African public relations and communications agency. She was the first African woman to host a show on MTV in 2000, based in London and was also a host of the Guinness Football Challenge.
Mimi sits on the board of Catalyst for Growth (C4G), a solution launched by JP Morgan and Dalberg to support entrepreneurs across Africa, and she serves on the advisory board of Africa Works Ventures, a Hong Kong based consultancy which facilitates investment from China for promising African companies. Kalinda sits on the Africa Brand Counsel and is the Rebranding Africa Champion for Africa 2.0.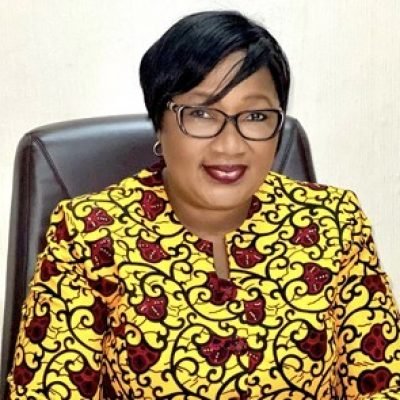 Massogbè Touré is the CEO of Ivorian Cashew Processing Company (SITA SA) and the company boasts of over 150 cashew plantation in Odienné and specialises in producing, exporting and processing cashews.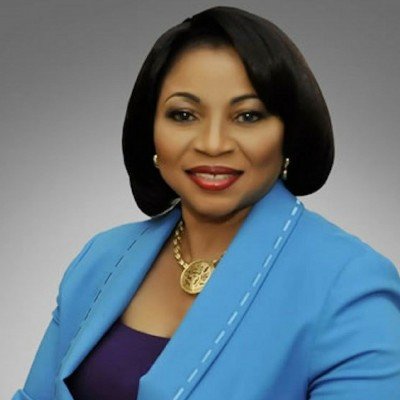 Mrs. Folorunsho Alakija is a dynamic Nigerian businesswoman and philanthropist. She oversees several business endeavours such as: FAMFA Oil Limited, her family's oil exploration and production business as the Vice Chairman, seeing to its strategic planning and day to day administration. She is the Vice Chairman of Dayspring Property Development Company Limited, a real estate company with investments in different parts of the world. She is also the Vice Chairman of Digitalreality Print Ltd, a world-class printing company. She has served her country Nigeria, as a member of several committees. She is an acclaimed public speaker and the first female to be appointed as Chancellor of a public university in Africa. She is a prolific writer and has authored several inspirational books, including her autobiography. She is a board member of the Commonwealth Business Forum. She is a recipient of many awards in various capacities both locally and internationally.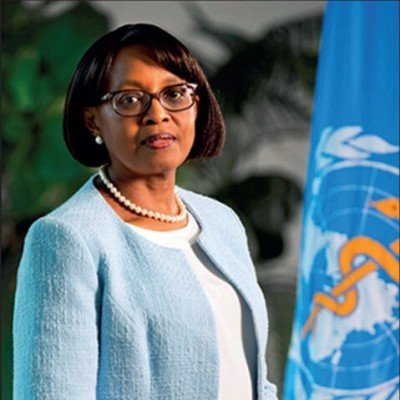 Dr. Matshidiso Rebecca Moeti
Dr. Matshidiso Rebecca Moeti was elected as WHO Regional Director for Africa on 1 February 2015. She is the first woman WHO Regional Director for Africa. Dr Moeti is a public health veteran, with more than 35 years of national and international experience.
She joined WHO's Africa Regional Office in 1999 and has served as Deputy Regional Director, Assistant Regional Director, Director of Noncommunicable Diseases, WHO Representative for Malawi, and Coordinator of the Inter-Country Support Team for the South and East African countries.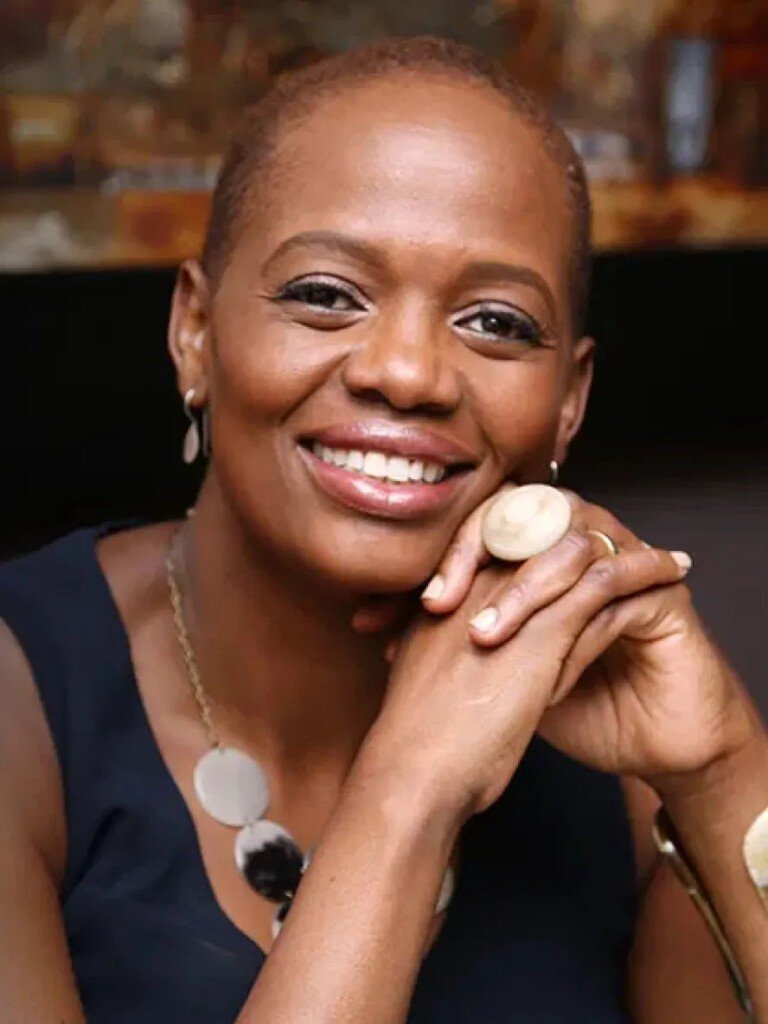 Wanjira Mathai is the Vice President and Regional Director for Africa at WRI (World Resource Institute) where she formerly served as Co-chair of WRI's Global Restoration Council and a Senior Advisor to the Global Restoration Initiative.
She is the current Chair of the Wangari Maathai Foundation and the former Chair of the Green Belt Movement in Kenya. Wanjira currently serves on the Board of the World Agroforestry Center (ICRAF) and as an advisory council member of the Global Alliance for Clean Cookstoves. Wanjira is one of a few Six Seconds EQ Practitioners in Kenya and was one of the 100 Most Influential Africans in 2018.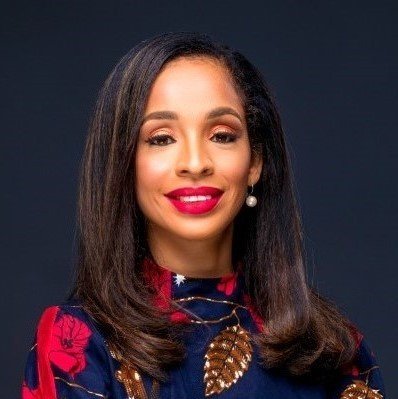 Ndidi Okonkwo Nwuneli is the founder and CEO of Leap Africa, a youth-focused leadership development nonprofit organization with a mission to inspire, empower and equip a new cadre of leaders with skills.
She is also the co-founder of Sahel Consulting and AACE Foods, a social enterprise which processes nutritious food made from the best of West Africa's cereals, herbs, pulses, and spices.
Ndidi serves as a director for Nigerian Breweries Plc (Heineken). Godrej Consumer Products India, Fairfax Africa, World Vegetable Center and on the Royal DSM Sustainability Board. She is the author of "Social Innovation in Africa: A Practical Guide for Scaling Impact," published by Routledge.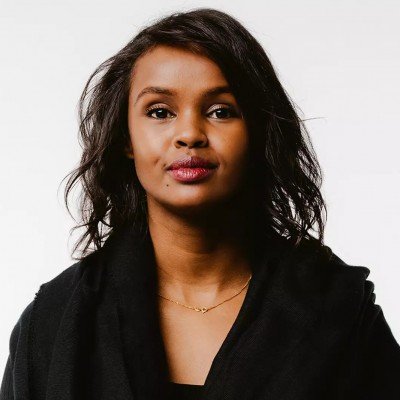 She is the co-founder of the first rape crisis centre for survivors of sexual and gender based violence, designing interventions aimed at security sector reform to create an inclusive space for women in peace building, and developing programs for the disarmament and rehabilitation of child soldiers and adults defecting from armed groups for their socio-economic empowerment, rehabilitation and reintegration. Beyond her duties at Elman Peace. Ilwad is an advocate for the Kofi Annan foundation's latest initiative called Extremely Together, where she and 9 other youth leaders under the mentorship of Mr. Kofi Annan are Preventing Violent Extremism by inspiring, engaging and empowering youth globally
Hajer Sharief is the co-founder of the "Together We Build it" NGO in Libya and an Extremely Together Young Leader of the Kofi Annan Foundation. With her organization, Hajer advocates for women's and youth inclusion in peace in Libya.
She was selected by the UN Secretary-General to serve as a member of the Advisory Group of Experts for the Progress Study on Youth, Peace and Security mandated by UNSCR 2250. Hajer is also one of the twelve UN Women Champions on Women, Peace, Security and Human Rights.
Sylvia Wairimu Mulinge is the Chief Customer Officer of Safaricom, the leading communications company in Kenya with the widest and strongest coverage and the home of the famous Mobile Money service, M-PESA. Sylvia is a trustee of the first-ever Kenyan Corporate Venture fund for Kenyan entrepreneurs. The Safaricom Spark Venture Fund is a 1 million dollar venture fund that invests in late seed to early growth stage start-ups using mobile technology as an enabler.
Dr. Olayemi O. Dawodu is a Clinical Pathologist and Managing Director/CEO of Clina-Lancet Laboratories. She was the Chief Resident in the Department of Anatomic and Molecular Pathology at the Lagos University Teaching Hospital.
Following her success professional as a Healthcare expert, she always serves as an inspiration to other women who have dreams of working to build a successful career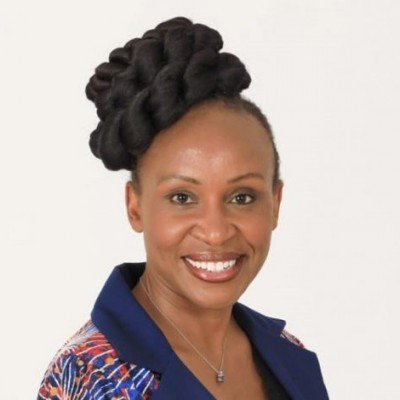 Racheal Njoroge is the Managing Director of the Southern African region of Cummins, a Fortune 500 corporation that designs, manufactures, and distributes engines, filtration, and power generation products.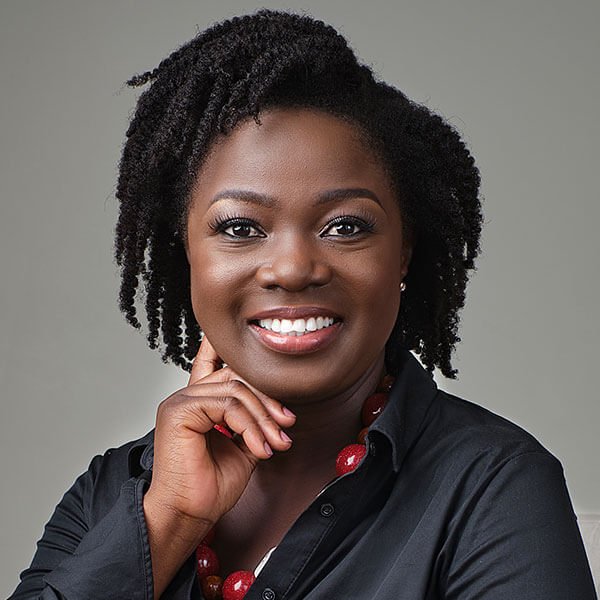 Lucy Quist is the Chief Diversity & Inclusion Officer at Morgan Stanley, an American multinational investment company. She was serving as the managing director before her recent appointment. Lucy is known for being the first Ghanaian woman to head a multinational telecommunications company as the former CEO of Airtel Ghana. She is a co-founder of the Executive Women Network. She serves on the board of INSEAD.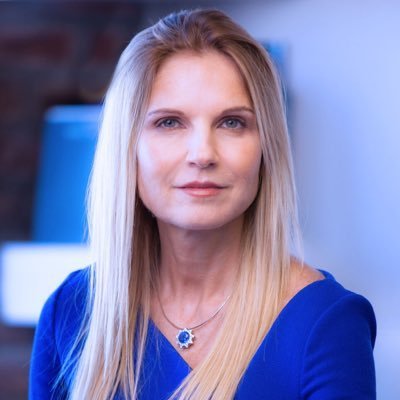 Magda Wierzycka is the CEO of Sygnia Group, a fund management company in South Africa. In 2003, she was appointed to the position of CEO of African Harvest. After negotiating the sale of African Harvest Fund Managers to Cadiz Financial Services in 2006, she led the management buy-out of the remainder of the African Harvest group, which resulted in the formation of Sygnia.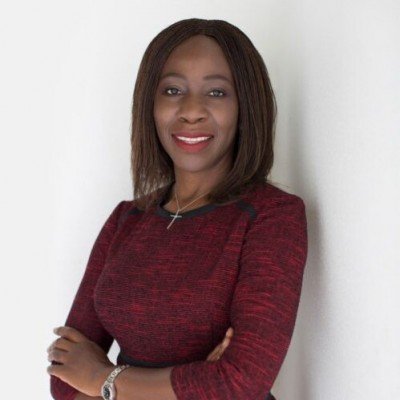 Mansa Nettey is an experienced finance professional with a background in corporate banking, financial and capital markets, and enterprise management spanning over 20 years; the last decade of which has been in Senior Management roles at Standard Chartered Bank.Mansa currently serves as Chief Executive Officer of Standard Chartered Bank, a public company listed on the Ghana Stock Exchange.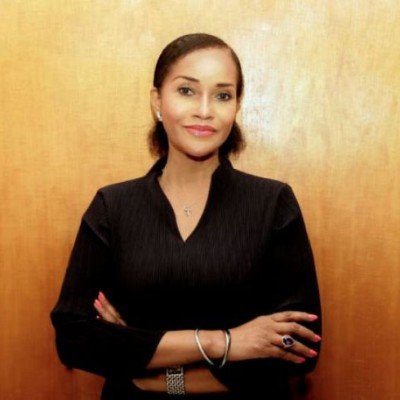 Martine Coffi-Studer is an Ivorian business personality and former Minister for Communication. In 1988, she created an advertising company Océan Ogilvy, present in around twenty African countries.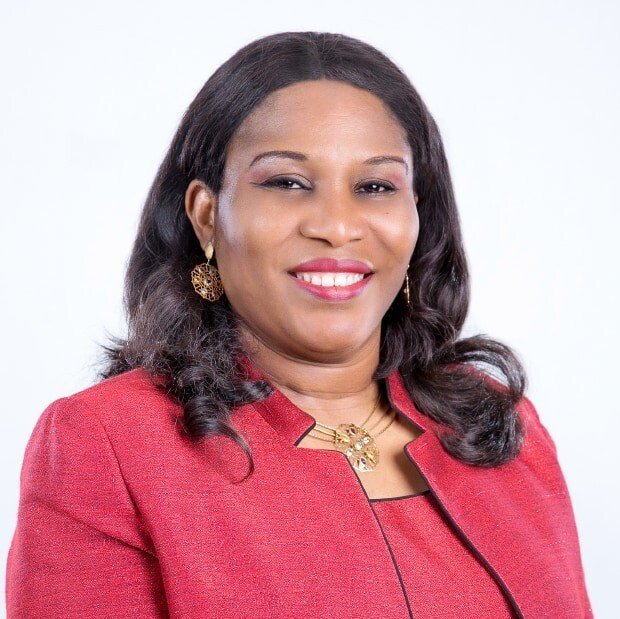 Toyin Sanni is currently the Group CEO of Emerging Africa Capital Group, a leading provider of financial services aimed to facilitate the investment process for and with African entities and individuals. Toyin chairs the Financial Literacy Technical Committee (FLTC) of the Nigerian Capital Market.
She is the President of the Association of Investment Advisers and Portfolio Managers (IAPM); and Founder/Chairperson of Women in Finance Nigeria (WIFng) – an advocacy and development platform for women in the Nigerian financial sector.
Toyin was Managing Director/Chief Executive Officer of UBA Trustees & Global Investor Services for 8 years during which she grew the Trust business from startup to a clear market leader. She also established and grew UBA's domestic custody business to top 3 industry position.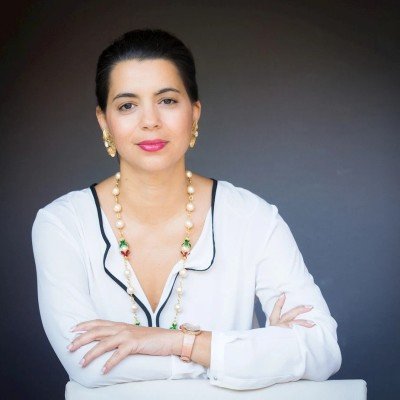 Dr Amel Karboul is the CEO of Education Outcomes Fund (EOF), a new partnership model, centred around outcomes. The EOF model is a new way to bring together donors, investors, education organizations, and government to work towards a common set of outcomes.
Karboul was a project leader for the Mercedes-Benz brand in South Africa and Germany as well as an executive with the DaimlerChrysler Corporate University in the United States, Germany, and Singapore. She currently serves as the Secretary-General of the Maghreb Economic Forum, and a commissioner to the International Commission on Financing Global Education Opportunity.
Arikana Chihombori-Quao is a medical doctor and former African Union representative to the United States. She is the CEO and founder of Bell Family Medical Centers in the United States. She was the African Union representative to the US. She lectures about the outcome of the divisions on the continent of Africa that were made. She has previously served as Chair of the African Union-African Diaspora Health Initiative (AU-ADHI) and the African Union-Diaspora African Forum Americas (AU-DAF).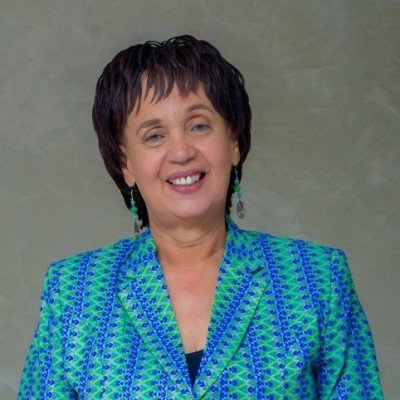 Dr. Maggie Kigozi chairs Africa Scout Foundation, a medical doctor by profession, a business consultant, and Chancellor of Nkumba University.
She holds a Bachelor of Medicine and Bachelor of Surgery and has practised as a physician in Zambia, Kenya and Uganda. In 1994, Dr. Maggie left the medical profession and joined Crown Bottlers Uganda Limited as the Marketing Director where she has worked until her appointment at the Uganda Investment Authority (UIA)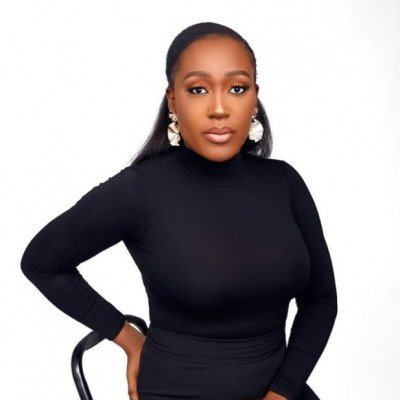 Emily Wale Koya is a business coach, personal branding and marketing strategist. She is the founder of Nigeria's first personal branding school; the school of personal branding, where we sell online courses around personal branding, business and personal development.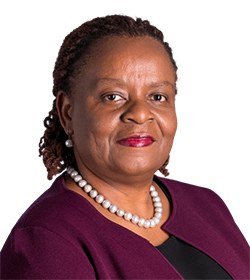 Dorothy Tembo served as the acting Executive Director of the International Trade Centre since January 2020. She was the Deputy Executive Director of ITC from June 2014. Tembo has also served as the Executive Director of the multi-donor funded Enhanced Integrated Framework Programme (EIF) at the World Trade Organization (WTO).
She has serves as Negotiator and Director of Foreign Trade in the Ministry of Commerce, Trade and Industry of Zambia. She also served as a Trade and Investment Advisor on the USAID Zambia Trade and Investment Enhancement Project (ZAMTIE) project in Lusaka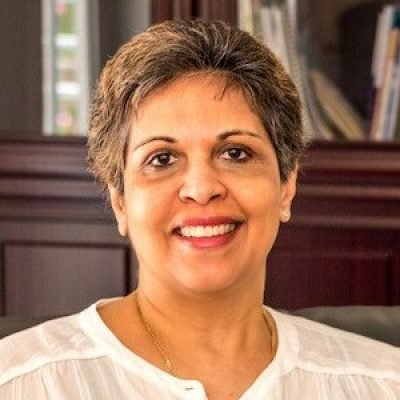 Dr. Rita Bissoonauth is the head of the African Union International Centre for Girls and Women's Education in Africa (AU/CIEFFA) based in Ouagadougou, Burkina Faso.She was previously a Senior Policy Officer in Education for five years at African Union Commission in Addis Ababa. She also worked as a Senior Lecturer at the Mauritius Institute of Education in Mauritius and the University of Quebec in Montreal, Canada teaching Biochemistry, Molecular Biology, and Science Education.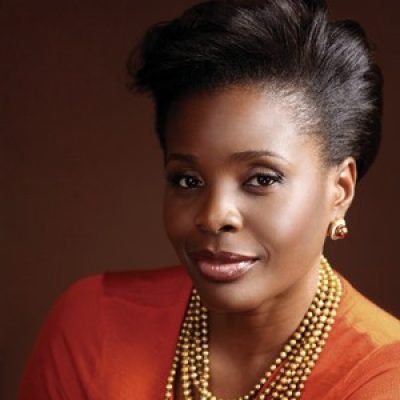 Olajumoke Adenowo is an architect and founder of AD Consulting with over 30 years of experience in Architectural.She founded her company in 1994 together with an Oil and Gas services firm, Advantage Energy. As a philanthropist, she founded the Awesome Treasure in 1999.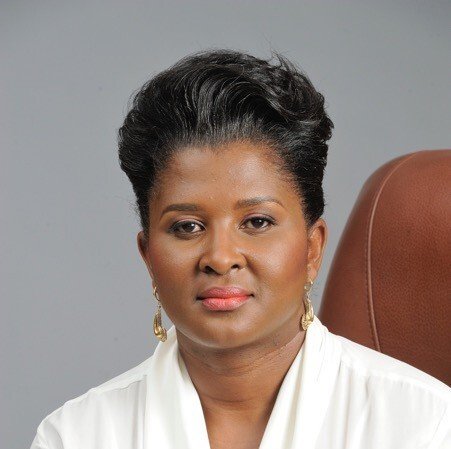 Madame Monica Geingos, First Lady of the Republic of Namibia is a qualified lawyer. Madame Geingos was the Managing Director of Namibia's largest private equity fund served on the Boards of large public and private sector companies as either Chairperson or Deputy Chairperson before becoming the First Lady in 2015.
She was awarded National Honours (Most Distinguished Order of Namibia) for "outstanding contribution to the socio-economic development of Namibia" and was inducted into the Namibian Business Hall of Fame.
Madame Geingos is also a UNAIDS Special Advocate for Young Women and Adolescent Girls. This is a perfect fit with the One Economy Foundation's #BeFree Movement, a youth-driven program which concerns itself with the challenges holding young people back from reaching their potential.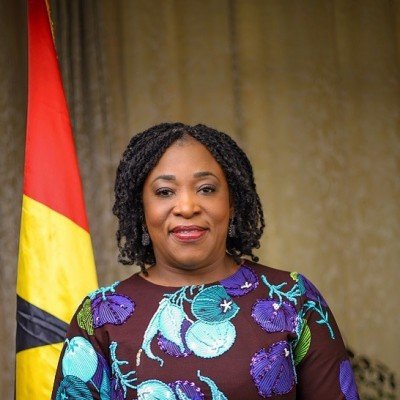 Shirley Ayorkor Botchwey a Ghanaian Member of Parliament and Minister of Foreign Affairs.
She was a member of the ECOWAS Parliament and also served as Vice-Chair on the NEPAD & APRM Committees.
Hon Shirley Ayorkor Botchwey ran a successful Marketing and Communications Company where she was a consultant for the Ministry of Tourism.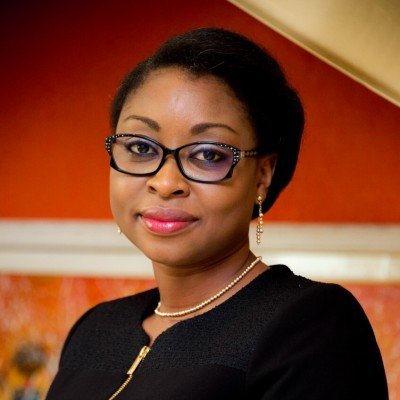 Aurélie Adam Soulé Zoumarou
Aurélie Adam Soule Zoumarou is a Beninese politician who is the Minister of Digital Economy and Communications.
She played an active role in the participation of Benin and Africa in the 2015 ITU World Conference.She is a Mandela Washington Fellow (MWF/YALI), an initiative of former US President Barack Obama for Young African Leaders
Irene Charnley is a former trade unionist, a businesswoman who founded Smile Communications and was an executive director for the MTN Group.
Smile Telecoms Holdings Ltd (Smile Group) owns and operates 4G LTE mobile broadband networks in the 800MHz band in Nigeria, Tanzania and Uganda, offering nationwide SuperFast mobile broadband services to its customers.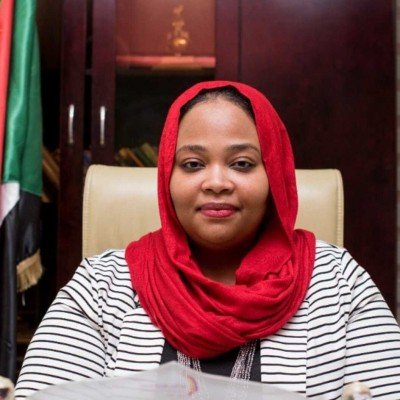 Wala'a Essam al-Boushi is a Sudanese activist who was appointed the Sudanese Minister of Youth and Sport in 2019.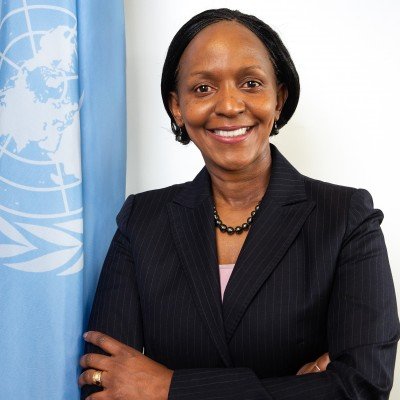 Joyce Msuya was appointed by United Nations Secretary-General António Guterres to United Nations Environment Programme (UN Environment) on 15 August 2018. Msuya served as Adviser to the World Bank Vice President, East Asia and Pacific Region in Washington, D.C. before joining the UN.
She brought to the position more than 20 years of extensive experience in the field of international development spanning corporate, strategy, operations, knowledge management, and partnerships, with diverse assignments in Africa, Asia, and Latin America.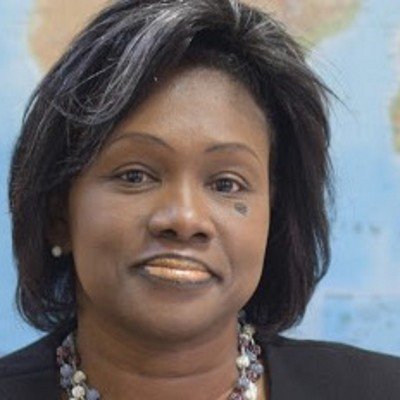 Michelle Ndiaye is the Director of the Africa Peace and Security Programme (a joint GIZ/IPSS programme with the African Union Commission) at the Institute for Peace and Security Studies (IPSS) based at Addis Ababa University. Michelle is also Head of the Tana Forum Secretariat. Shehas worked with local and international organizations on a variety of projects and brings on-board a wealth of inter-disciplinary experience in the field of peace and security, democratic and local governance, post-conflict and community recovery, sustainable development and environmental issues, transitional justice, communication for development and research.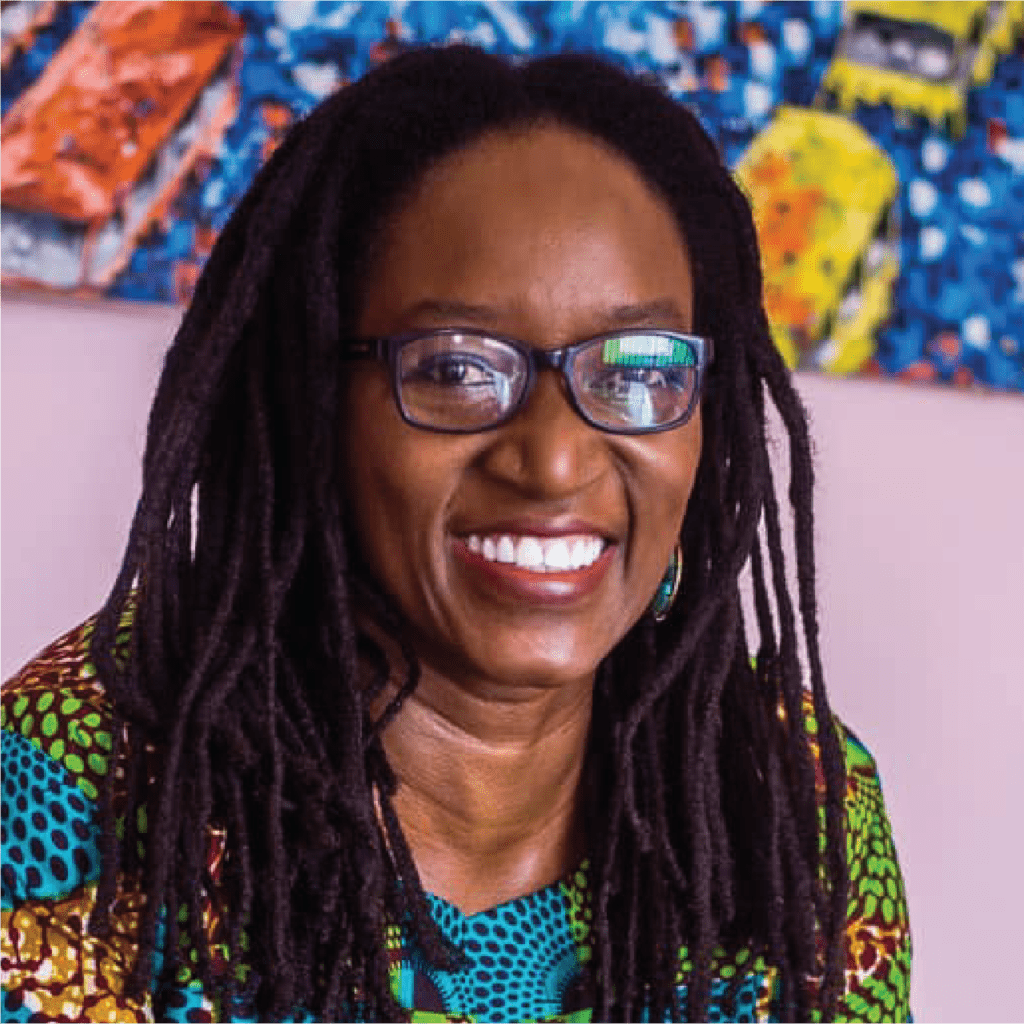 Elizabeth Elango Bintliff is the CEO of Junior Achievement (JA) Africa. She is a development professional with 17 years of experience working in developing countries and emerging economies.
Formerly the vice-president of Africa Programs at Heifer International, she managed a multi-million dollar portfolio in 12 sub-Saharan African countries, including the Gates Foundation-funded East Africa Dairy Development Project.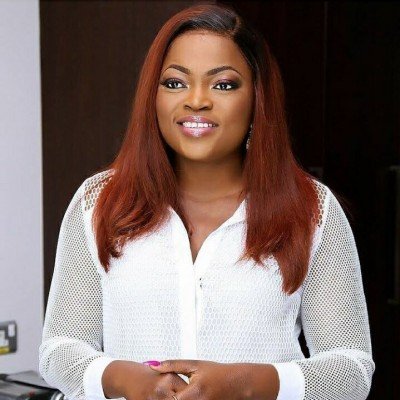 Akindele - Bello Olufunke
Funke Akindele is a Nigerian actress, film producer, scriptwriter, and entrepreneur. She is popularly known as 'Jenifa', a character she played in a movie titled Jenifa. Funke Akindele has carved out a niche for herself in the Nigerian entertainment industry with the way she fondly interprets her roles which she has extended to her own soap opera 'Jenifa's Dairy'.
Funke Akindele is also the CEO of Scene One Production. Scene One Production is a content production company for television stations and movies. Scene One production also has entertainment platforms- www.sceneone.tv and a mobile app for watching TV series, Nollywood movies, TV shows and music.
Funke Akindele is a caring and generous person. She founded Jenifa's Foundation, a non-governmental organisation. Through Jenifa's Foundation, Funke gives back to society. The organisation empowers and helps young people discover their talents in acting, music, and dance.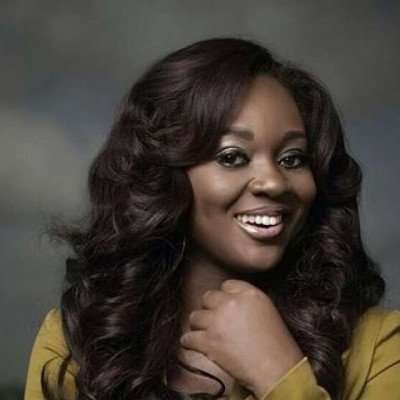 Jackie Appiah is a Ghanaian Canadian Actress with a career that has spanned from television to film to being a brand ambassador. She is an actress in not just Ghanaian movies but she ventures into Nollywood and has been in a myriad of movies.
She has won several awards which include 2010, Best Pan-African Actress (2011), and City People's Entertainment Awards for Best Ghanaian Actress (2010) amongst others.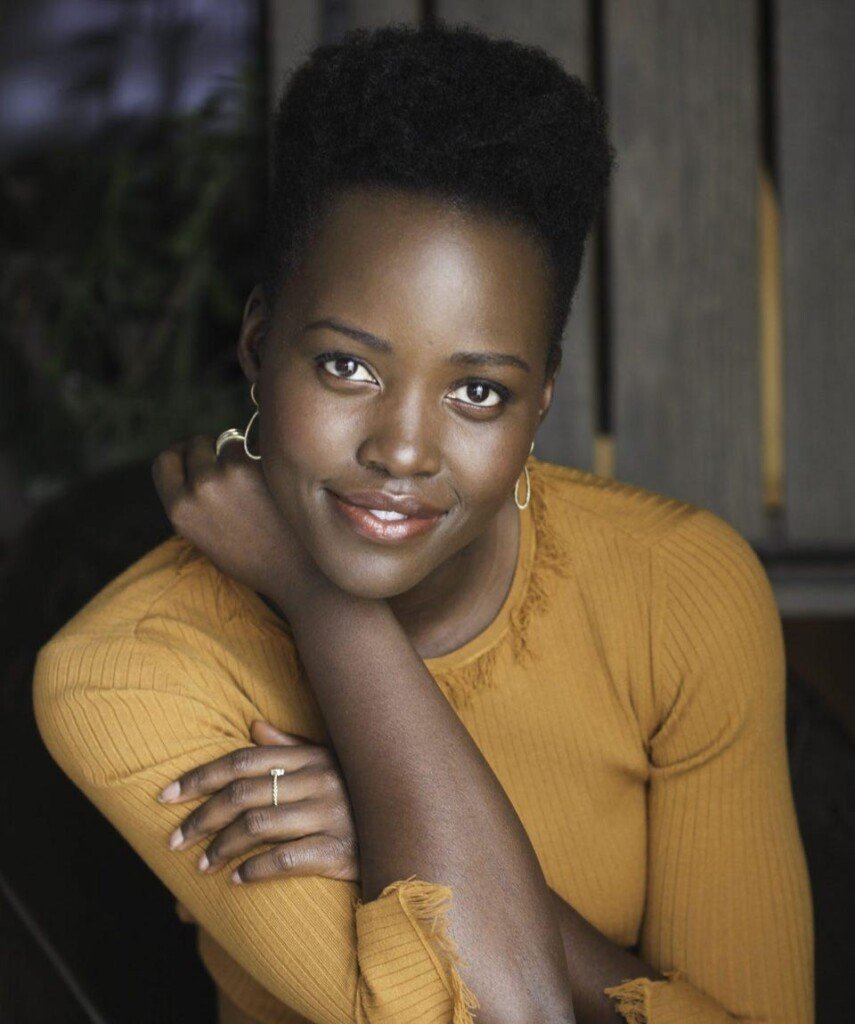 Lupia Nyongo is a Kenyan- Mexican actress. She is a fluent speaker of English, Spanish, and Swahili.
She is an international filmmaker and actress known for her Academy Award-winning role as Patsey in '12 Years a Slave' and as Nakia in 'Black Panther.'
She directed and produced the albinism documentary In My Genes.
Lupita is a majestic fashion icon with her red carpet appearances and pics in publications like InStyle and W.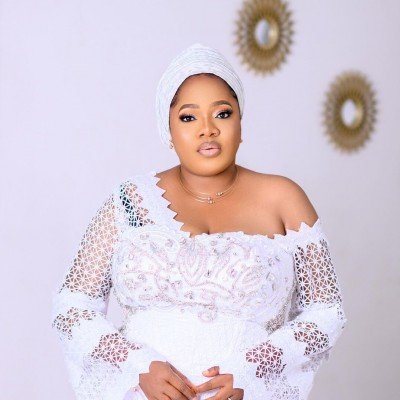 Toyin Abraham is a Nigerian actress, filmmaker, producer, and entrepreneur. She began her acting career in 2003 when she starred in the movie Dugbe Dugbe nbo produced by Bukky Wright. Since then, she has continued to feature in the best of Nollywood movies and has also ventured into movie production. 
Today, Toyin Abraham is one of the biggest brands in the Nigerian movie industry. According to her, starring in Okafor's Law and working with movie director, Omoni Oboli was highly instrumental to her brand. She is not relenting, she has been consistent and is making a name for herself.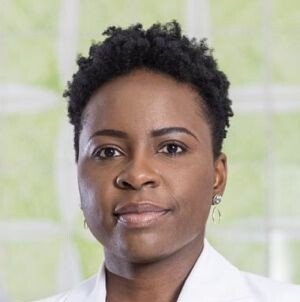 Pending
In Angola, Vera Daves De Sousa received her appointment as the only female country's Minister of Finance at age 35.
 She previously served as Secretary of State for Finance and Treasury and became the first woman ever to lead Angola's Finance ministry. She is now tasked with reviving an oil-based economy suffering its worst recession since the civil war ended in 2002.
In an interview with Bloomberg, Vera disclosed her determination to reduce the presence of the state and diversify the economy as the country still hugely relies on revenue from crude oil export.
Nse Ikpe Etim is a Nigeria multiple awards winning female actor. Her television break happened at the age of 18 when she anchored a show on Nigerian Television Authority (NTA).
She has won several awards as she has been featured in lots of Nigerian movies. She is an actress who understands the assignment in every movie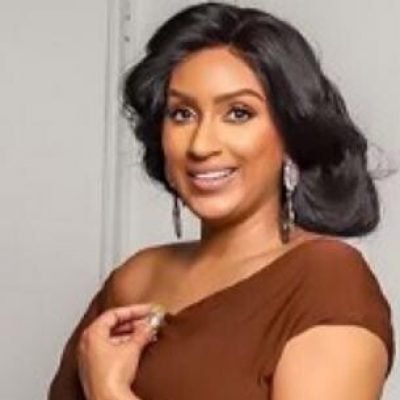 Juliet Ibrahim is a Ghanaian who is popular in both the Nigerian and Ghanaian Movie industries.
She is fluent in three International languages; English, Spanish and French.
She also banks as a director and her directorial skills was seen in the series "Every Woman has a story". She also has her reality show "The Perfect Assistant".
She is a recipient of multiple awards, a successful entrepreneur and a philanthropist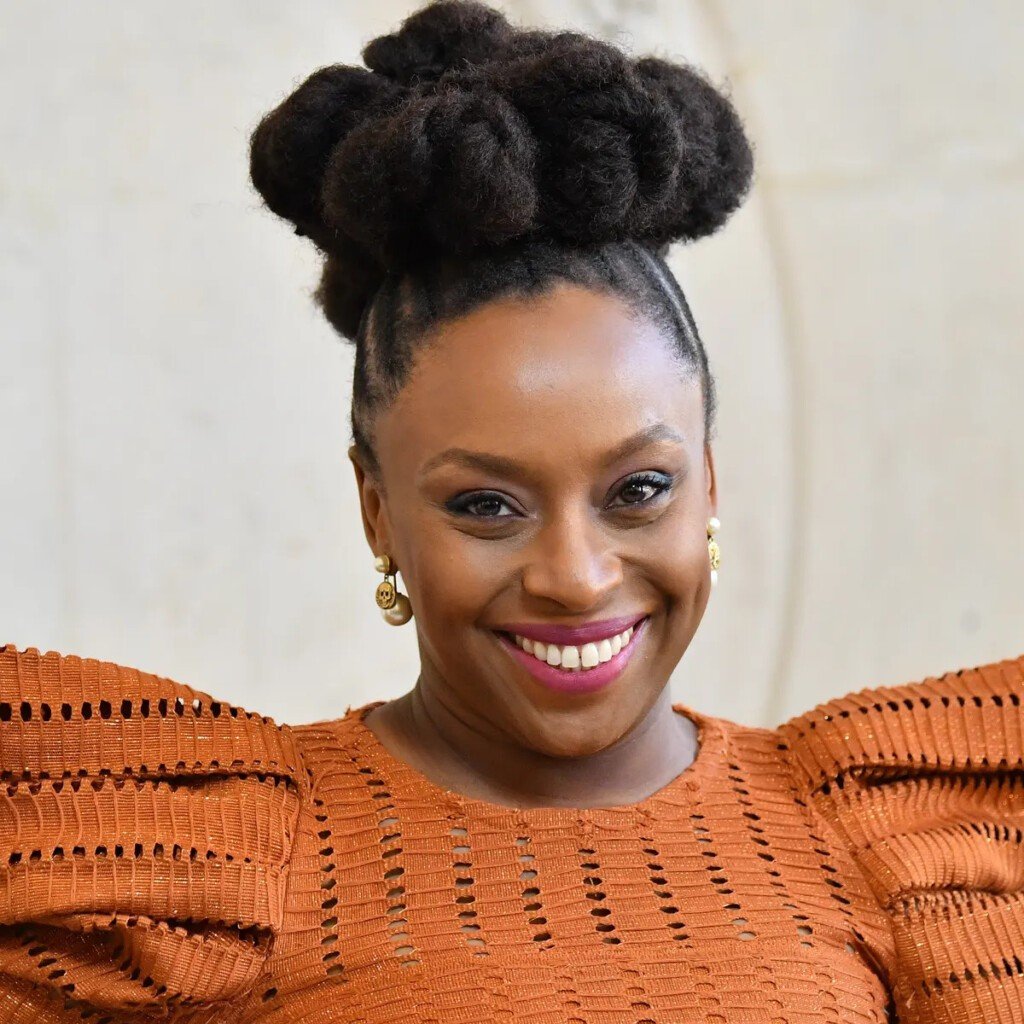 Known for her pen in the literary world, Chimamanda leads the female writing space in Africa. Her works have been translated into over thirty languages and has appeared in various publications, including The New Yorker, Granta, The O. Henry Prize Stories, the Financial Times, and Zoetrope.
She is the author of the novels Purple Hibiscus, which won the Commonwealth Writers' Prize and the Hurston/Wright Legacy Award; Half of a Yellow Sun, which won the Orange Prize and was a National Book Critics Circle Award Finalist and a New York Times Notable Book; and Americanah, which won the National Book Critics Circle Award and was named one of The New York Times Top Ten Best Books of 2013.
 Adichie is also the author of the story collection The Thing Around Your Neck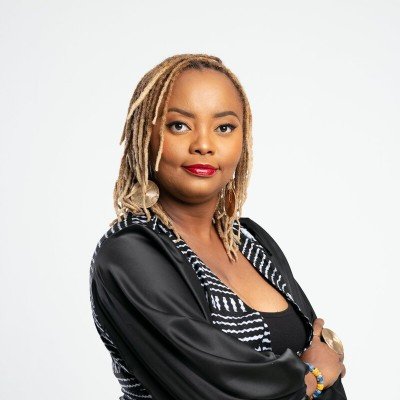 Edith Yah Brou is an Ivorian blogger and co-founder of Akendewa and Africa Contents Group which is a production company. She is a prolific writer with so many awards to her name.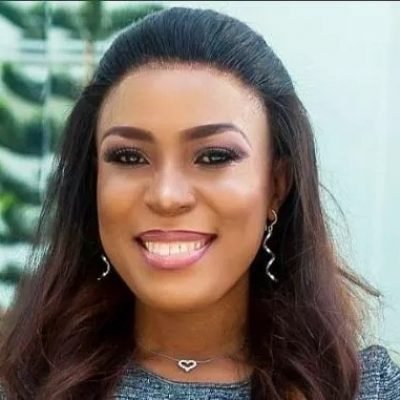 Entrepreneur per excellence, Linda Ikeji gave a paradigm shift in the blogging world in Nigeria. She is blogger, writer, entrepreneur and former model. In August 22, 2016, on her blog, she announced the creation her online TV network, Linda Ikeji TV alongside other brands she was establishing.
Linda Ikeji TV airs a variety of programmes; ranging from talk shows, reality shows, TV series to Movies. The Network both produces some of its programmes and also buys TV contents. Ikeji runs a non-profit project themed "I'd rather be self made; No thanks".
Prolific movie producer, Mo Abudu launched EbonyLife TV, Africa's first global black entertainment and lifestyle network, in 2013.  With the goal of changing the African narrative, Mo Abudu is judiciously transforming the storytelling business. From aspirational series like 'The Governor', 'Fifty', 'Desperate Housewives Africa', based on Disney's original series; and 'Sons of the Caliphate', Mo has created a niche in the movie space.
She is changing, rewriting the African drama scenes by constantly producing movies that best positions the true stories of the African soil. She is also an entrepreneur per excellence.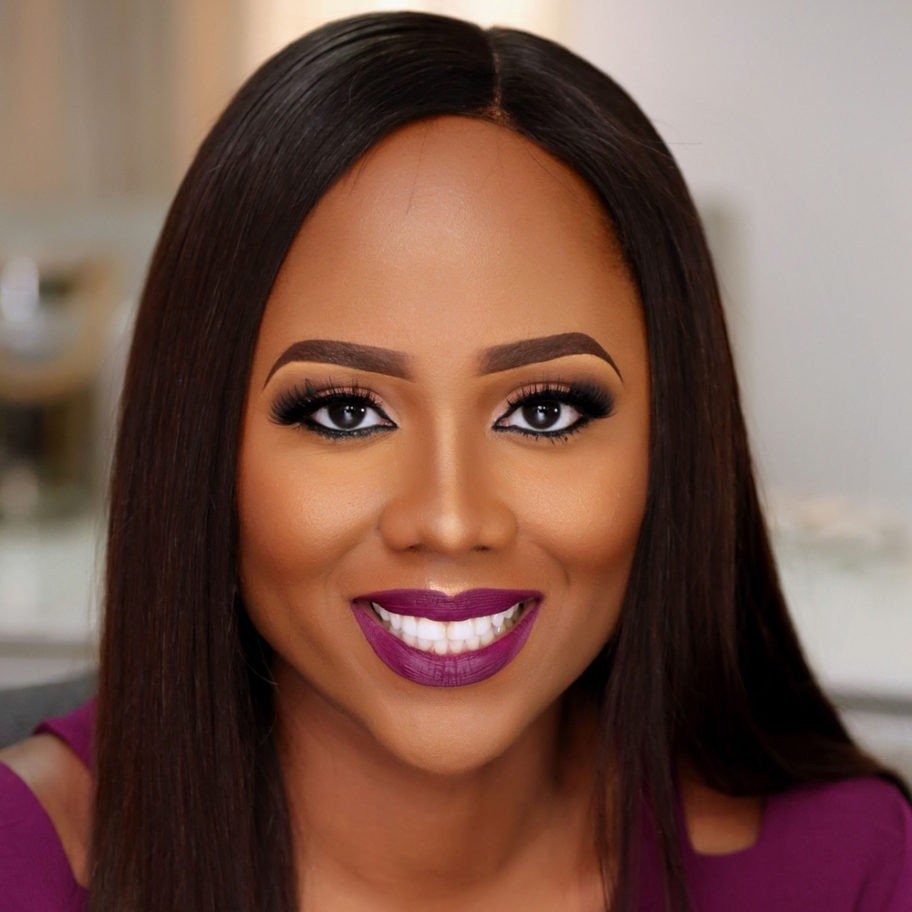 The lifestyle queen, Uche Pedro is the founder of BellaNaija, Africa's leading lifestyle digital media company with a distinct focus covering a diverse range of areas including entertainment, cinema, fashion, culture, and advocacy.
BellaNaija has a digital footprint of over 200 Million impressions and 10 Million Followers across platforms.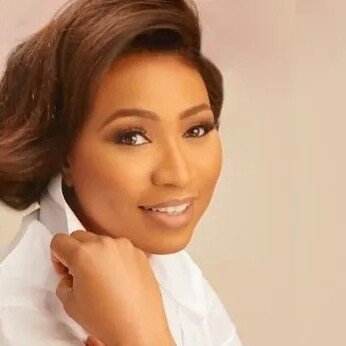 Morayo Brown –Afolabi, A television host and former deputy director of programmes at TVC news. She is the convener and anchor of the number one breakfast show on Nigerian television, Your View. Morayo is currently one of the leading female media personality in Nigeria.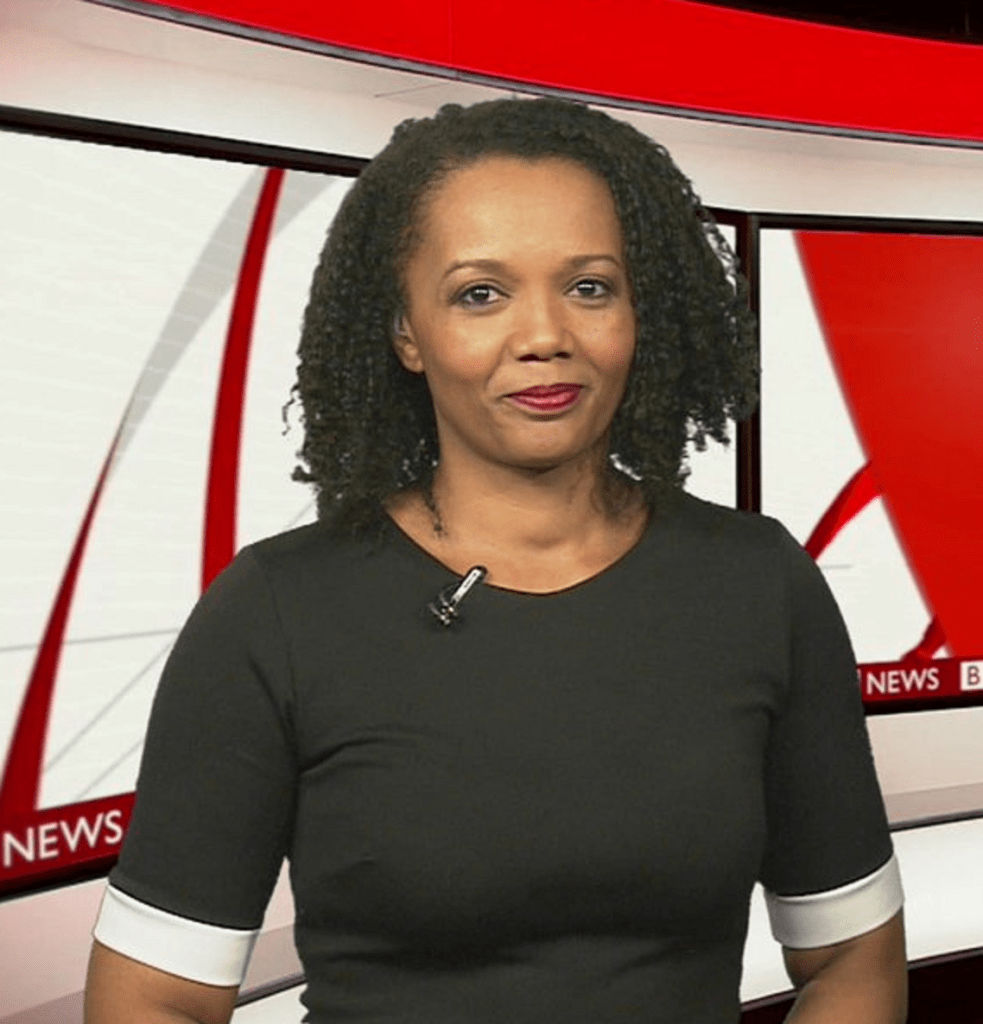 An aced TV presenter, Anne-Marie Dias Borges is a Cape-Verdean journalist who is fluent in French, English, Portuguese and Spanish and has worked extensively in TV and radio over the past 18 years. She currently works as a TV Anchor and Producer for BBC Business in London.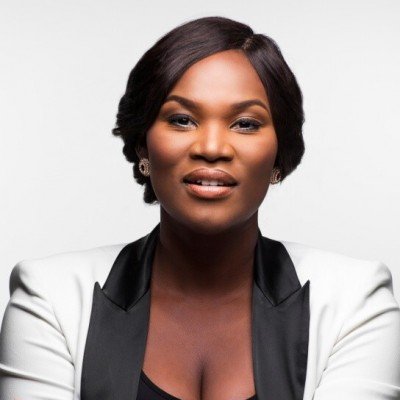 A TV Producer, Actress and Communications Trainer, Erskine is also an ardent advocate for the Sustainable Development Goals, Girls' Education and Women in Leadership. Anita Erskine is a Strategic Communications Specialist and Broadcast Journalist from Ghana.
 Her show, Sheroes of Our Time, in its eight-season, features some of the Continent's most prominent fighters for Gender Equality.
Tope Mark Odigie is a television host, growth coach, public speaker, real estate guru and entrepreneur. She is a professional makeup artist and the CEO of Ewabela Beauty Solution.
She co-hosts The View – the highest-rated breakfast show on Nigerian Television- TVC.
She is a strong entrepreneurship advocate, passionate about growth and wealth creation.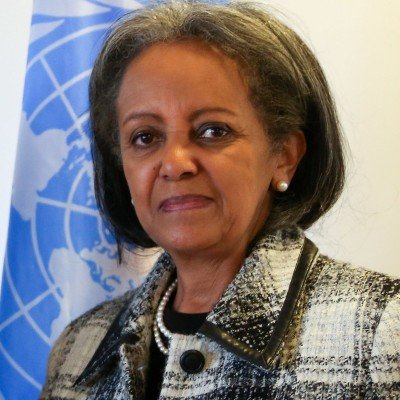 Ground breaking Sahle-Work Zewde is an Ethiopian politician and diplomat who is the current President of Ethiopia, the first woman to hold the office. In June 2018, Secretary-General António Guterres appointed Sahle-Work as his Special Representative to the African Union and Head of the United Nations Office to the African Union (UNOAU) at the level of Under-Secretary-General of the United Nations. She was the first woman to hold the post.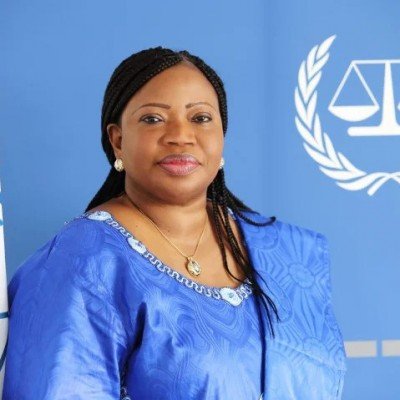 Fatou Bensouda of The Gambia was elected by consensus Prosecutor of the International Criminal Court by the Assembly of States Parties in December 2011. Ms Bensouda was sworn in on 15 June 2012.
Prior to her work at the International Criminal Court, Ms Bensouda worked as Legal Adviser and Trial Attorney at the International Criminal Tribunal for Rwanda (ICTR) in Arusha, Tanzania, rising to the position of Senior Legal Advisor and Head of the Legal Advisory Unit.
She also took part in negotiations on the treaty of the Economic Community of West African States (ECOWAS), the West African Parliament and the ECOWAS Tribunal.
She has served as delegate to United Nations conferences on crime prevention, the Organization of African Unity's Ministerial Meetings on Human Rights, and as delegate of The Gambia to the meetings of the Preparatory Commission for the International Criminal Court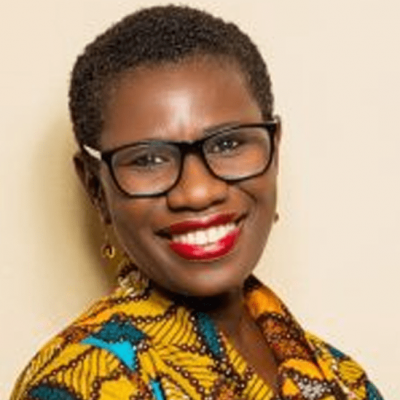 Yvonne Aki-Sawyerr is the Mayor of Freetown in Sierra Leone. She is a finance professional with over 25 years of experience in strategic planning, risk management, and project management in the public and private sectors.
She has held senior management roles providing risk management, regulatory and corporate governance consulting services to blue-chip clients in the UK financial services industry. She was the Investment Director of IDEA, owners, and developers of the Hilton Freetown Cape Sierra Hotel.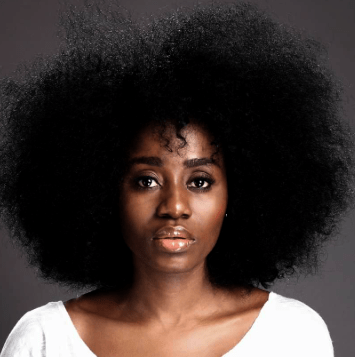 Akindele-Bello Olufunke Ayotunde
Jennifer popularly known as 'Jenifa' is an award-winning Nigerian film actress and producer who rose into prominence after starring in the popular United Nations Population Fund (UNFPA) -sponsored sitcom titled 'I Need to Know' which ran from 1998 – 2002.
The famous actress also runs a non-governmental organization known as The Jenifa Foundation which aims at providing young people with vocational skills.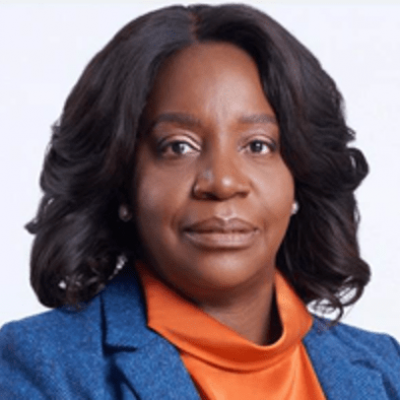 Chileshe Mpundu Kapwepwe is a Zambian accountant and corporate executive, who serves as the Secretary-General of the Common Market for Eastern and Southern Africa, effective 18 July 2018. She was elected at the 20th Heads of State COMESA summit in Lusaka, Zambia's capital city. She has served and continues to serve as Director and Chairperson on numerous boards including the Zambia Revenue Authority, Bank of Zambia, Ecobank Zambia Limited, BP Zambia Limited, Zambia Privatization Trust Fund, Airports Council International, African Civil Aviation Commission and Nico Insurance.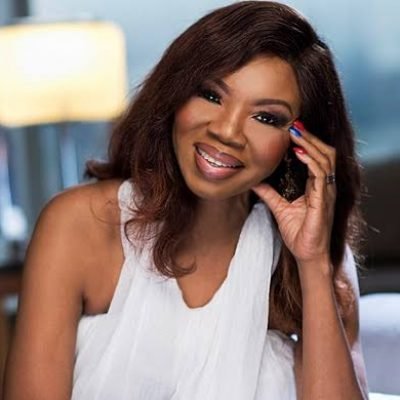 Betty Irabor began as a freelance writer for This Day and Vanguard newspapers then she branched out into her own business.
Betty Irabor is the CEO of and the owner of Genevieve Magazine which is a well-respected magazine in Nigeria. She also founded the Genevieve PinkBall Foundation which is famously reputed for always campaigning for breast cancer.
Kamissa Camara has been Minister of Foreign Affairs and International Cooperation of Mali since September 9, 2018, after having been the diplomatic advisor to the Malian President Ibrahim Boubacar Keita. Kamissa Camara helped the West understand African politics by building political and intellectual bridges between sub-Saharan Africa, Europe and the United States.
She has helped to enrich the foreign policy of Western countries with African accents.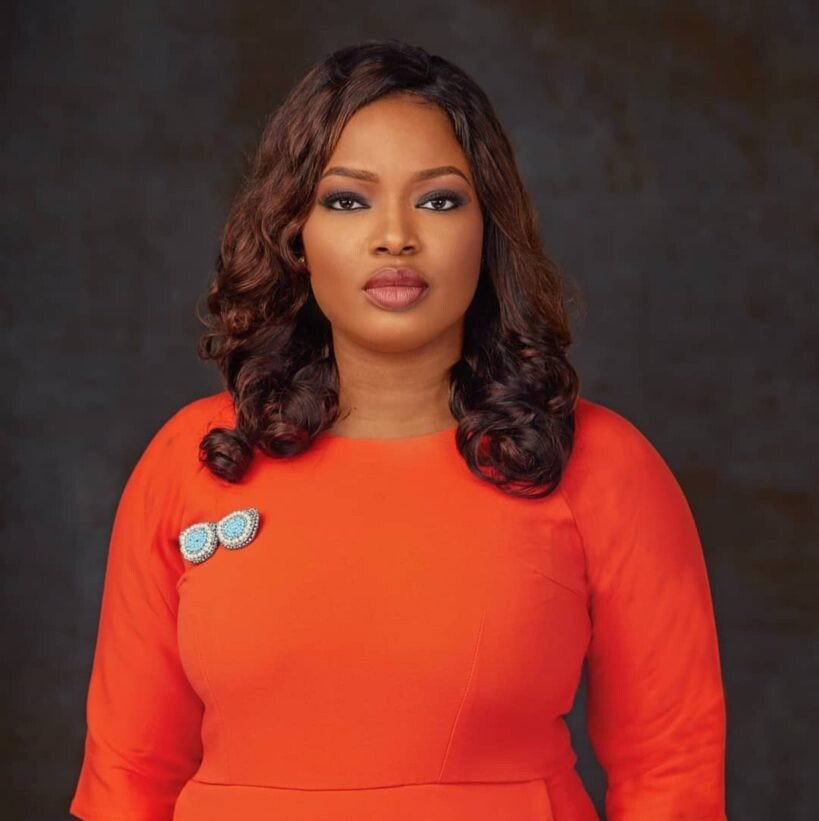 Tricia Olufemi Olumide; A business consulting firm that is keen on helping businesses define their brands, develop custom-tailored marketing and sales strategist to grow into sustainable businesses. The brand which was founded by Tracia Ikponwonba is recognized as one of Nigeria's leading business coaches and often referred to as the business fixer. Tricia Ikponwonba is an entrepreneur, author, business growth expert, she is also the founder of The Business Lab Africa, a fast-growing digital learning platform for African entrepreneurs.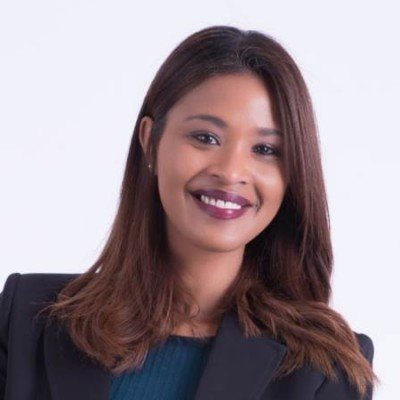 Melene Rossouw is an attorney by profession with more than 13 years' experience in the legal, governmental and non-governmental spheres. Melene is an internationally recognised gender and human rights activist, global award winner, public speaker, moderator, facilitator, strategist and change-driver. Melene has been selected to feature in three of their global campaigns relating to gender equality.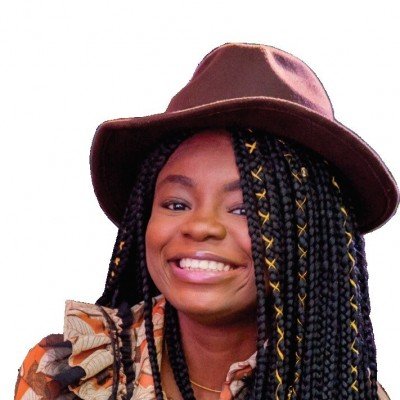 Popularly known as Miss Techy stared a tech blog founded on the 9th of February 2015. Tobi Ayeni is a graduate of banking and finance at Covenant university in Nigeria. Since the inception of Miss Techy, it has gained wide acceptance in Nigeria's digital space.
Rawya Mansour is the founder of Ramsco and chairperson of Ramsco Foundation.
She founded Ramsco for Trade and Distribution with several main interrelated goals including poverty eradication, food security, climate change mitigation, and women empowerment by rural desert development – together these links to form a unified strategy for "sustainable development.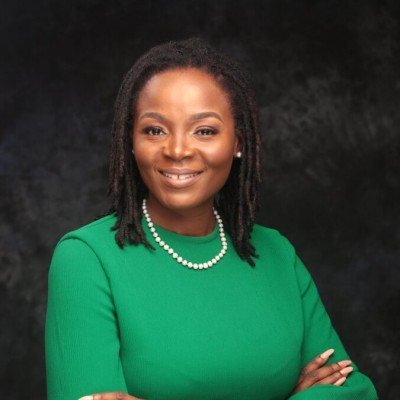 Joyce Daniels is a great expert in human relations and communication, powerful presenter, event hostess and entrepreneur. Joyce Is an advocate for social justice, political and economic reforms, she is the founder of programs Africa's premier training school for masters of ceremonies. She is an associate at Women in Business, Management and Public Service (WIMBIZ), a mentor at Women in Successful Careers (WISCAR)
She is regarded as one of the forces responsible for shaping the speaking and MC business in Nigeria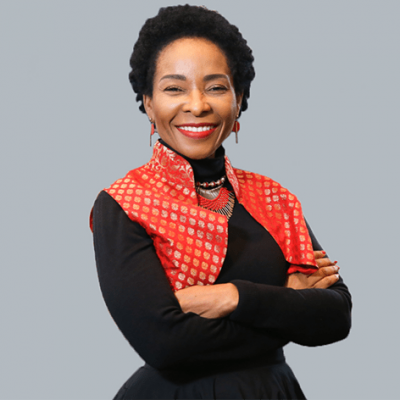 Professor Mamokgethi Phakeng
Professor Rosina Mamokgethi Phakeng is a professor of mathematics education and the Vice-Chancellor of the University of Cape Town. She previously served as the vice-principal of research and innovation, at the University of South Africa.
 Elected as a member of the Academy of Science of South Africa (ASSAf) in 2007; an honorary member of the Golden Key International Honour Society in May 2009 and an honorary life member of the Association for Mathematics Education of South Africa (AMESA) in July 2009.
Khanyi Dhlomo is a South African Journalist and Magazine editor.
In 1995, she was hired as a news anchor at the South African Broadcasting Corporation (SABC), becoming the national broadcaster's first black newscaster. At the age of 22, she became the magazine's editor and the magazine's circulation doubled[6] from 70,000 to 140,000 and the magazine became the most widely read women's magazine in South Africa.
In 2008 Dhlomo launched DestinyConnect.com which serves as the online extension of Destiny magazine (her magazine) and in July 2009 Destiny Man, edited by Kojo Baffoe was launched together with its online extension DestinyMan.com.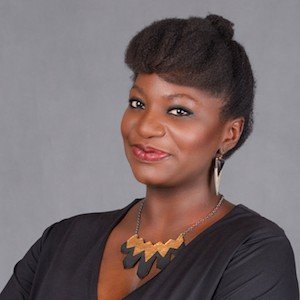 A Tech Entrepreneur, Fatoumata Ba is a VC Investor, Founder and Executive Chair of Janngo and Managing Partner of Janngo Capital.
She served as Founder & CEO in Ivory Coast, Managing Director in Nigeria and Member of the Executive committee at Africa level, driving the performance of over 130 operations across Africa, spanning around 10 verticals in 30 countries with 3000 direct jobs, 70, 000 indirect jobs and opportunities created for more than 500 000 SMEs across Africa.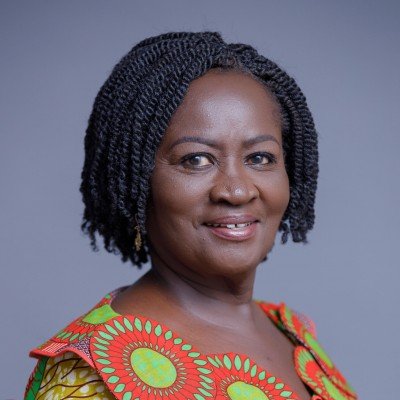 Professor Jane Naana Opoku-Agyemang
Professor Jane Naana Opoku Agyemang is the Chancellor of the Women's University in Africa and Ghana's former Minister of Education.
She was also the first woman to hold the position of Vice-Chancellor in Ghana, leading the University of Cape Coast (UCC) and currently the first woman to be selected as a Running Mate for a major political party in Ghana.
She serves as the President of the Forum for African Women Educationalists and a professor of Literature at the University of Cape Coast.
Aida Diarra joined VISA as Senior Vice President and Group Country Manager for Visa SSA, effective 1 November 2018. Diarra has under her jurisdiction, all Visa operations in forty-eight markets across Sub-Saharan Africa.
Diarra is a highly experienced executive in the financial services and digital financial industry and is well versed in growing business and operations across the African continent. Her twenty-five-year career includes strategy development and implementation, business development and operational management. Aida joins Visa from Western Union, where she was the Regional Vice President for Africa & Managing Director for more than four years. Prior to this, she held a number of progressive leadership positions at the global money transfer business, developing her experience in marketing, sales, account management, strategy & planning and country / regional leadership positions. Coupled with her passion for financial technology, she is a champion for diversity and Africa's overall contribution to the industry and serves as a leading voice in these two areas through her non-executive work.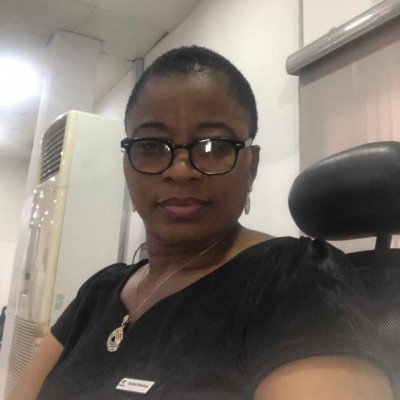 Olushola Oluwatuyi is a branch service Manager in Wema Bank Plc, commonly known as Wema Bank, is a Nigerian commercial bank. It is licensed by the Central Bank of Nigeria.
She has been in service with Wema bank for over 15 years now. She is versatile in branch operations and has worked in various branches of the bank from teller to customer services officer to unit team lead. Presently head of operations in a branch of the bank
Bukola Smith is The Managing Director and Chief Executive Officer of First Securities Discount House Merchant Bank.
She is also a member of the subcommittee that handles the banker's annual retreat.
Before her appointment, as Managing Director, she was the Executive Director, Business Development at First City Monument Bank and held several other leadership positions since joining in 2006.
she established the FCMB Women in Business Desk (branded SheVentures) which supports female entrepreneurs; and set up FCMB Trustees and FCMB Custody.
PS: Some of the information given above as regard career information were sourced from the Avance media.