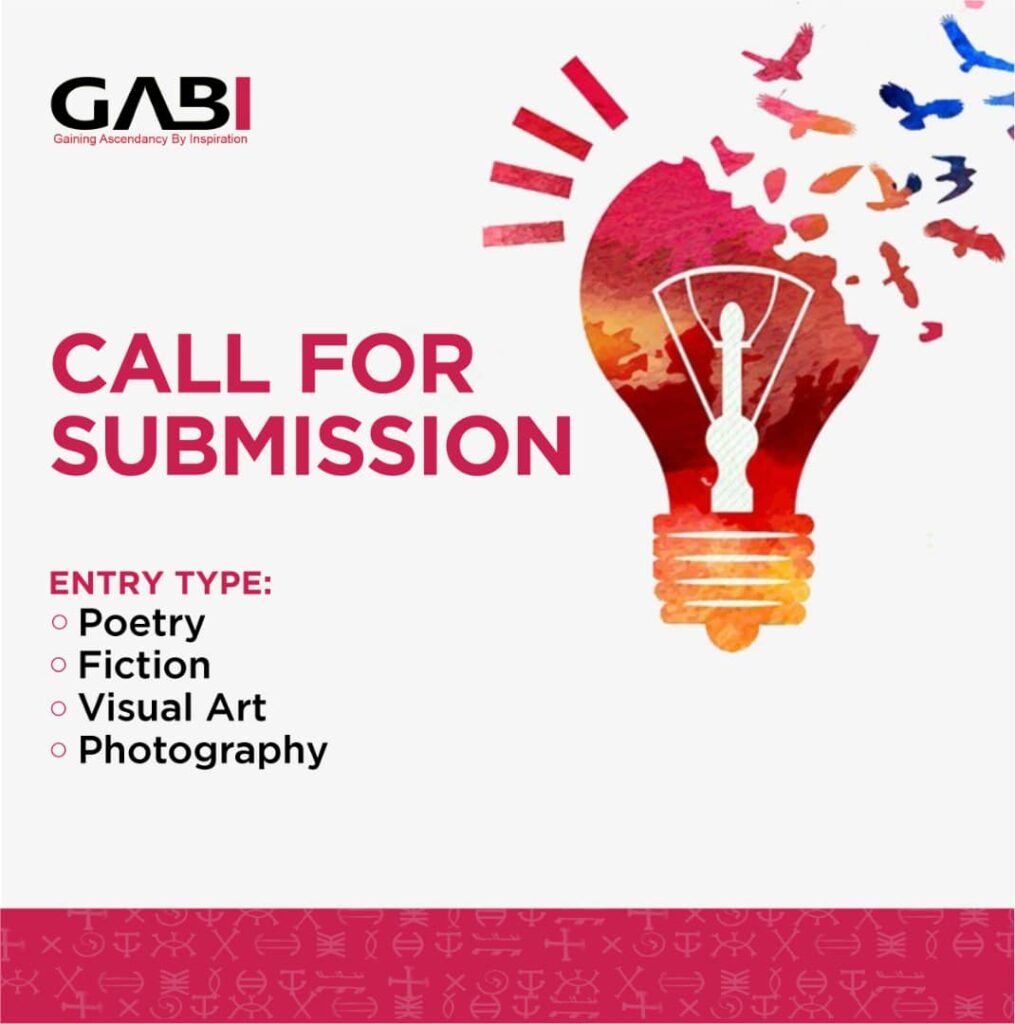 Deadline: 23:59 W.A.T. 27th February 2021
1. We accept submissions via email. Send all submissions to submission@gabimag.com.
2. The subject line should be formatted as "Submission, genre,". 
"For example, Submission: Poetry". 
And include your biography, including your name, Instagram handle, and how you want your name to appear if published. (100 words maximum.)
3. All submissions should be sent as email attachments in Docx./doc. format. GABI does not accept submissions in PDF and EPUB formats.
4. We do not accept entries that have been published on other sites or blogs.
Specific guidelines for each category are available below:
Poetry: Submit poems of any length and style.
Visual Art/Photography Art: Artworks and photographies should be of high quality submitted in Jpeg. format.
Fiction: Send pieces as an email attachment in word format (Docx).
Stories should not exceed 3500 words.
GABI will respond to all submissions within 1-2 weeks of receipt. Send in your complaints to info@gabimag.com if you do not receive a reply after two weeks.
Regards,
Editor.