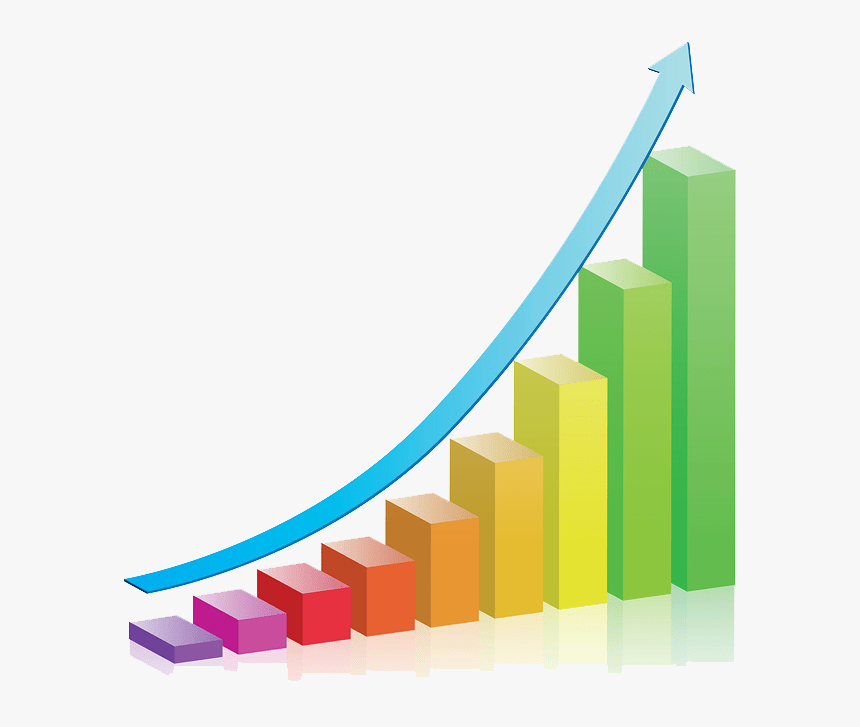 Lack or poor growth in any business is never caused majorly by the environment, the economy or political policies as most persons would tell you, these are only factors that are capable of slowing down the growth process not denying growth in its entirety. There has never been anyone who succeeds and gives or returns the accolades to the environment, economy or political policies. Every success or failure is as a result of all your actions and inactions.  Only a clown would capitalize his or her result, success or failure to a general asset available to all. 
The environmental, economic or political factors are only factors that create opportunities through hurdles and challenges for the creation of more successes. If you comprehend my point you'll realize that the same excuse for your failure or lack of growth is the opportunity that has created wealth and great success for another individual who chose to see things differently and act strategically. 
It's not false that most businesses or startups start their brands or businesses with a great zeal to dominate the market place , but what really becomes their reality in the short run of twelve months or twenty-four months into the business? For a few they keep trying and thriving against all odds by changing the default setting of their business structure to a strategically customize structure while the majority ended up priding in the fact that they can be called a business owner and all they do is create and provide value below the bar they, operate their businesses strictly on a what I call the default setting. Any business that operates on a default setting never even thrives to have significant competition in the marketplace, these are businesses that occupy space in the market with no ideal value. The basic business vision goals of such businesses is to have a physical store or office without effectively or efficiently affecting the market, their real goals exist in their wish or imaginative world they'll wish to be the best at what they do but still act and deliver like the first day on the business. 
It's just like a new product, a new product let's say a mobile phone naturally was designed to make calls and send text messages. That, the general unit of functional value a mobile phone anywhere is designed to give. However several other advantages are attached to the function of the mobile phone, but the mobile phone would only do these based on the user's preference of use or the level of information and exposure of the user which will now enable the user to change the phone's default setting to a customized serving and satisfying setting. You don't get a mobile phone and ignore changing its default setting, if you do you'll always complain and query why you own the same phone with every other person but yet couldn't function as they do. 
Growth is an essential for a business or brand, it is frustrating when as a business owner you engage your time and resources and still do not grow or you think you are giving the best to your business but yet it seems it's not potent for your business. There is no shortcut to true success, all successes ever celebrated are just the aggregate of all your habits, actions and inactions. For every win there is always a sacrifice , it starts with sacrificing your time, energy , resources, persistence and consistency and a lot more in the right direction. However, operating on a default setting mostly doesn't meet up with the market demands as change is constant and your audience or customers taste and preference will always change and varies, your ability to customize your operations and delivery will not only distinctively position your brand but will also give your business a desired growth. 
KEYS TO EXPERIENCE BUSINESS GROWTH AS A STARTUP.
 MINDSET: As a new startup or SME building and owning the right mindset is key to your business growth and outlook. Whatever becomes of your business is not caused by an alien factor, it all grows from the wealth of your mindset as a business owner. The right mindset helps you to :
Focus on the right and important things. It helps you manage business challenges by staying and acting positively, it keeps you optimistic.

Focus on goals and help you stay disciplined to achieve your goals. It helps you ignore distractions.

Be on the look to identify and ready to maximize opportunities, remember that opportunities most often appear as challenges.

 Be open to learning and utilizing information and trends in the society for business growth.
ASSOCIATION: association is key to achieving success on any project or task. The right association is just like a conducive environment for good business ideas. Your association is those groups of people or individuals that share a common view, purpose or interest with you. The association you keep will offer you the following:
Keeps you in check: this group of valuable individuals keeps you in check while making decisions. They constantly encourage good ideas and motivate you to make grounded decisions while they also discourage your not so good ideas. They are like your reality check and cheerleader.  

Mentorship: the right mentor will help you see the big picture at all times. These are major but few selected persons in your life that will always avail you the required and practical knowledge to reach the peak of your business. The right mentor must have been able to mirror the experience you want to achieve, so you learn from their mistakes and discoveries. They'll always offer you valuable perspectives about your long term business goals.
RESEARCH: effective and efficient research will open you up to deeper details about your business. It is important that you know something if not everything about your audience or the market. Research will help you to
Understand your market and determine your market needs per time.

It reveals the real competition and what the competition is doing better than you.

It helps you to identify and seize business opportunities, it is just the simplest way to keep up with the market trends and maintain a competitive edge.
Starting a business requires that you are intentional all the way, be determined to win or win, by maintaining discipline and staying focused, it is permitted to fall back to the business default setting in order to restrategize but never remain at the default level for too long.