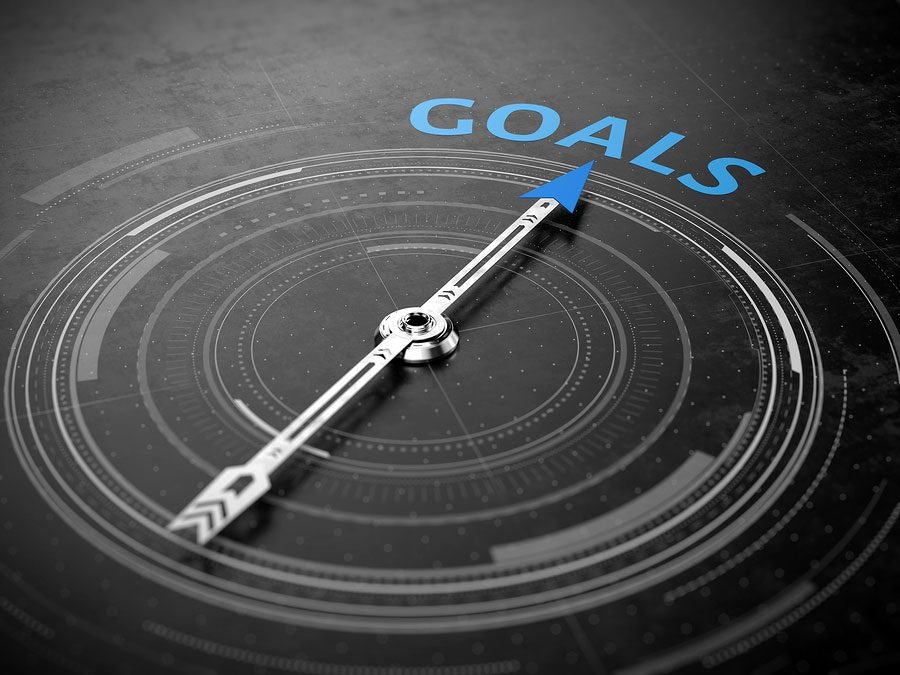 2022 was filled with lots of defining moments and big changes that rocked the world of business and entrepreneurship. The economy was riotous. Job cuts and falling stocks  littered the news. Those who eventually survived are those who have solid goals and constantly refined their strategies to fit in even when the economy was unforgiving.
No doubt, 2023 will witness more disruptive innovations. And as you return to the drawing board, to revisit what worked and what didn't, it's important we let you in on some valuable insights to guide you through refining your business goals.
Why are Business Goals Important?
"When you aim at nothing, you hit it all the time" – Zig Ziglar
When Bill Gates decided to build supercomputers, his vision was not to become a glorified C.E.O. It was simple, clear and concise: "to put a computer in the house of every America" This vision became goals, and from there clear objectives were drafted to see the vision to fruition.
Same with Apple, Steve Jobs didn't care a cinch about the title of being the world's most famous innovator of his time. He wanted to transform the Smartphone industry and he had it all scripted down into goals, what needed to be accomplished when, which innovation needs to be cornered and what would the future look like.
When you set goals for what you aim to achieve for your company, the path becomes clear, and everyone else finds it easier to key into your long term vision.
Once you gain that clarity, it's easier to move on to the next step.
How do you achieve your business goals faster?
1) Begin with your customers/ clients in mind: The Customer's perception is your reality – Kate Zabriskie. ( Author and Business Trainer). Your business ends the day your customer base moves to a greener pasture.  It's not what you are cooking that matters, it's what they want to be served. That's why Bill Gates advised, your greatest source of learning is hidden in what your unhappy customers say about you. Your number one goal should be to fulfill your customers' topmost desire.
2) Get everyone involved: Your team or employees need no extra motivation to get to work, if the goals feel personal to them. News of demotivated employees is the worst pr you could get. Meta's ( Facebook parent company) stock witnessed a slump last year largely due to news breaking out about employees losing interest in the metaverse pursuit. 
If your employees are not sold on your goals and vision, you're up for a tough time achieving it. The best way to get them engaged is to get them involved in the whole process as you set and refine the year's goals for your business.
3) Create a work culture and environment that aligns with your goals: You can't claim to be working towards bridging the communication gap between your business and your customers, when your employees aren't allowed to voice out their vulnerabilities, or admit their mistakes. When your goals scream innovation, but you create no breeding ground for ideas, things are bound to fall apart.
Ensure all fire walls unconsciously erected to stop employees from working actively towards achieving your business goals and brought down. Replace them with automations and structures that make everything flow more easily.
4) Don't joke with KPIs and don't be too myopic about it: Key Performance Indicators help point you in the right direction, but you don't have to be too focused on how much percentage increase or what part of the bar chart is edging forward, that you fail to identify what's really working and recognize the impacts of the people driving the change.
Make sure everyone on the team, including those who don't understand the nitty gritty of financial KPIs are in tune with the overall performance of goals and activities. This will open the door to great ideas from different angles.
Business goal settings go beyond the usual routine of setting smart goals and working hard to achieve them. Everybody sets smart goals and everybody has systems in place to ensure things are done efficiently. However not everyone has structures in place to translate efficiency to productivity. If you're looking to build business structures and modify your goals to support growth, you can hop on a free business strategy call with experts at GABI right now.