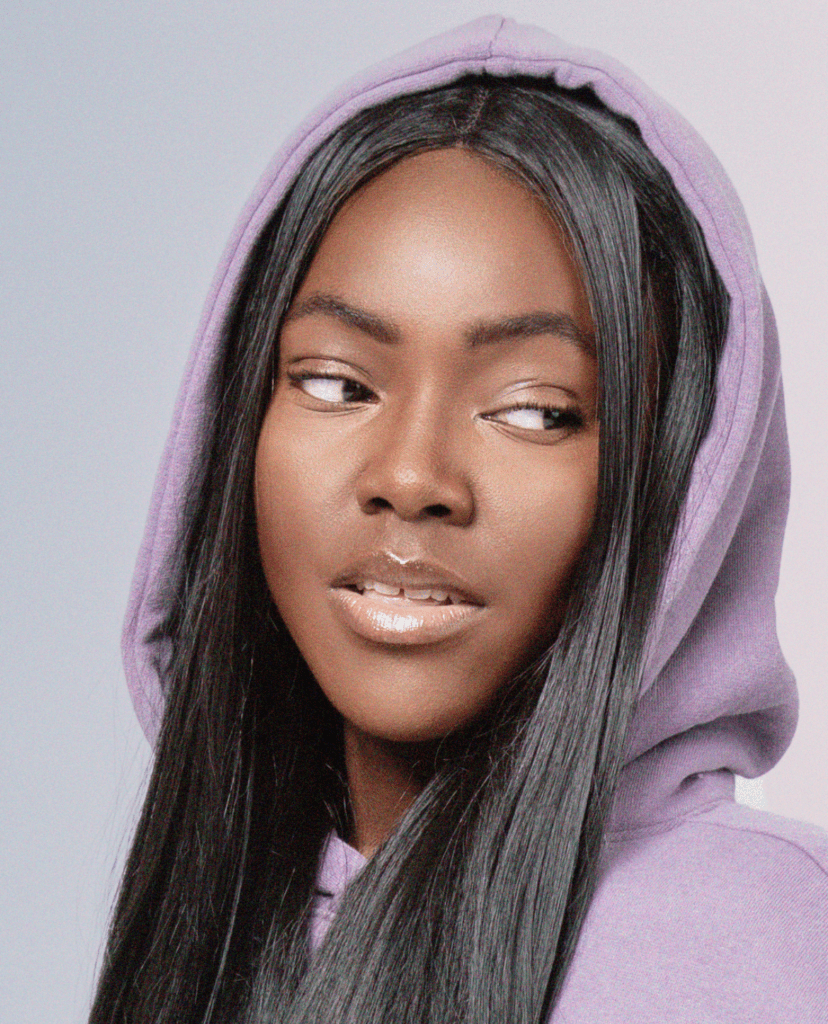 Success bows to principles, and the magic of growth happens when one dedicated individual is willing to pursue one goal to the end, even when that end marks a new beginning. It's the zeal to keep going, the discipline to stay true to one path, and the willingness to wholeheartedly accept the amazing being that stares back at you in the mirror, that's how the best emerges the best.
Here we have a young lady making waves in the content creation industry. Meet Aderonke, a US-based Nigerian content creator, who draws inspiration from real-life experiences and conversations to create engaging relatable content. Deronke's content is the type you would be glad you stumble upon on a bad day because you would feel instantly relieved, they are just so refreshing. In her conversation with GABI, the ambitious content creator took us on a journey of how she got into content creation. Let's dive into all she said;
WHO IS ADERONKE ONITIRI
Aderonke Onitiri is just like any regular Nigerian, I am a content creator and an influencer in my space. I love creating real-life living experiences for my audience. One of the things I really want is to make money and lots of it (Lol).
WAS CONTENT CREATION ALWAYS THE GOAL OR WHAT LED YOU DOWN THIS PATH?
It was never my intention; it began as a hobby and developed into something significant. The social media sphere provided me with a solid leverage upon which to expand, and that is how my journey into content creation began. I am aware that when I began creating stuff in front of my friends, they enjoyed it. That was how I got started making content.
WHAT DOES THE TYPICAL DAY IN YOUR LIFE LOOK LIKE?
My day is always tedious. A typical day in my life consists of too much work and at the end of the day, I procrastinate. It's important to know that procrastination comes in at different times for everyone, but as a content creator, you need to try as much to stick to your plan, which is what I do. So yea, I start the day with so much to do, and at the end, I put off some random things.
WHAT OTHER ACTIVITIES DO YOU ENJOY APART FROM CONTENT CREATION?
I love sleeping, cooking, drawing and dancing. These things help keep my body and mind healthy, and they also help keep me in the flow. You know muse comes anytime, and creativity most times comes naturally at odd hours when I'm doing these things. It's great to find a balance between work, fun and creativity.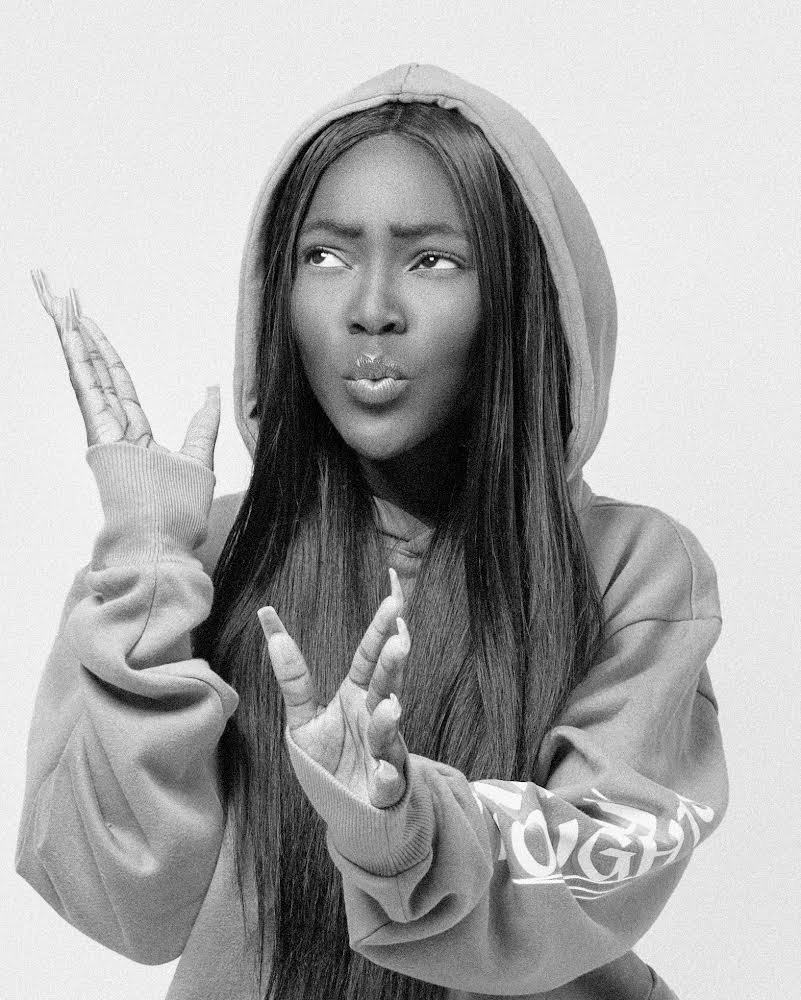 WHAT DOES IT TAKE TO BE A SUCCESSFUL CONTENT CREATOR?
Consistency. When you are consistent with what you do you will be a successful content creator. You have to keep showing up every time to stay relevant and be on top of the trend. The more people see and relate to your content, the more they associate with your brand and the more lookout for what you have to offer. You have to ensure your audience gets value from time to time, and for that you need consistency.
WHAT ARE THE CHALLENGES OF BEING AN INFLUENCER FOR YOU?
It is very overwhelming. I don't like attention. I don't like being in the spotlight. Also, I procrastinate a lot. It's not so easy having the spotlight on you all the time, that's a challenge I'm working on. And dealing with procrastination is another, but I believe it's a stage and I still have a lot to learn along the journey.
WHAT VALUES GUIDE YOUR DAILY ACTIONS? WHAT WORDS OF WISDOM WOULD YOU PROVIDE TO SOMEONE WHO WISHES TO LIVE A FULFILLING LIFE?
Comfort. I want to make sure I am comfortable with anything I am doing. It has to be natural and original. The world rewards authenticity, and you don't have to make yourself so uncomfortable trying to be who you're not. These are words of wisdom. Do whatever makes you happy as long as it is not hurting anybody.
You have encountered a variety of content and individuals as a result of your content creation. WHAT ARE THE THREE MOST IMPORTANT SKILLS, IN YOUR OPINION, FOR ESTABLISHING A SUCCESSFUL CAREER, PARTICULARLY IN THE ENTERTAINMENT INDUSTRY?
There are many skills in my opinion that are needed for establishing a successful career, here are some to take note of;  Originality – Have something you are going to be known for and be yourself. Do it well and bring your best into it. No one can be you and that's something to bank on. Consistency – Don't just do it for one day and disappear, keep doing it every day, that's how you get better at anything. Know your own audience – I have my own audience. I don't create content for everybody. When you know the specific people your content is for and you create your content for them, you will find it easier to stand out, than trying to market yourself to everybody.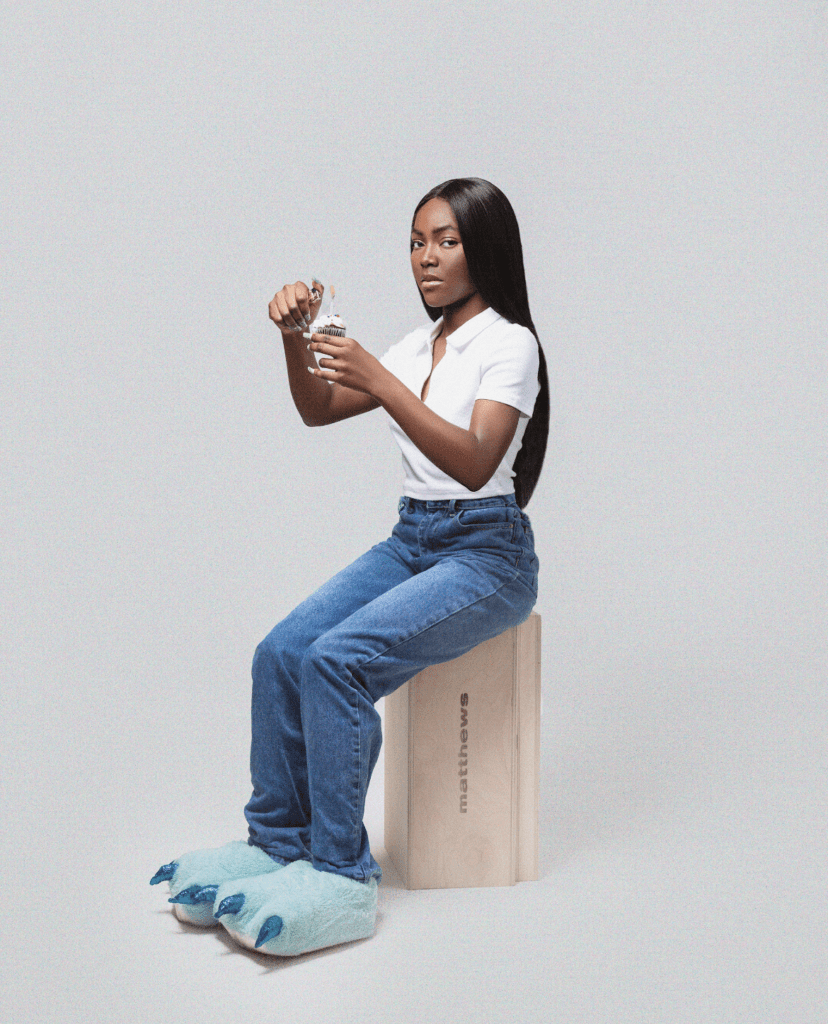 WHAT INSPIRES YOU TO CREATE CONTENT?
Hmm for me, It comes natural, it just flows. I could be doing something and then an idea comes to my head. I pause, write it down and be ready to act. It just comes naturally. It could be anywhere and anytime.
WHAT FOUR TECHNIQUES WOULD YOU GIVE TO AN ENTREPRENEUR TRYING TO BALANCE WORK, PERSONAL GOALS, HEALTH AND RELATIONSHIP?
One, I would say to have a schedule, as an entrepreneur make sure you schedule all you do. Just make sure you schedule everything you want to do. The second one I would say is to plan ahead – things won't always happen as planned, but a plan will always give you an edge. Planning gives you clarity and helps you hit your goals faster. Be determined – It's not going to be easy all the time, but you have to focus and keep going. You have to hold on to a strong reason to help you weather the storm. And the last one I would say is just vibes and holding on to your beliefs.
WHAT ARE YOU MOST PROUD OF IN YOUR LIFE?
My growth as a person. People contributed to my growth. A time will come when people who know you are gifted, will decide to help you. I've been a product of dedication, discipline and good relationships. I'm excited about how far I've come and I look forward to a brighter future ahead.
WHAT IS YOUR ADVICE FOR SOMEONE WHO IS CONFUSED ABOUT THEIR CAREER PATH?
I dissected my own life. I break myself to know what I am good at and not good at. So if you are confused about your Career path, dissect your own life. Analyze your strengths and weaknesses, and build a career along a profitable passion that you have.
WHERE DO YOU SEE YOURSELF IN THE NEXT FIVE YEARS?
To be in a fashion school and work on my own fashion brand. That's the long-term goal. I see myself contributing meaningfully and doing great things in the fashion industry.