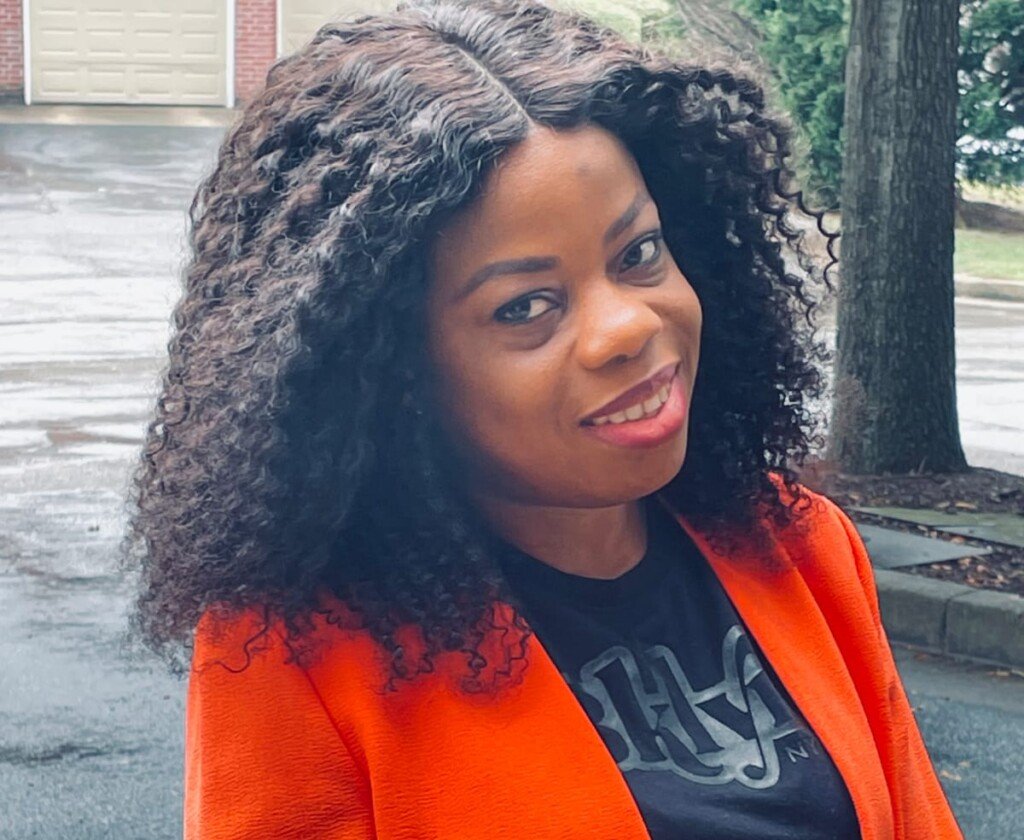 Great entrepreneurs are distinguished by their ability to comprehend their marketing environment and how it affects business growth. They are aware of what they want and how they want, which makes them place a high value on creating a trusted brand that stands for quality and timely delivery. The goal of some business owners in the current economic climate is to build a brand that their customers can trust for product quality.
Winning their customers' trust and satisfying their needs is a surefire way to ensure their success. Our guest is renowned for having a great deal of passion for her brand and her commitment to giving her customers the best service possible. She has made it her mission to offer customers high-quality, reasonably priced goods.
She is a wife, a mom, and an entrepreneur. She is a Certified Real Estate Professional Stager and an Elite Personal Shopper. She has a friendly love for her clients and their satisfaction. She purchases items for individuals and business owners who want to benefit from all of the high-quality and enticing sales and promotions in the US and at other wholesale stores. In her interview with GABI Media, our elite shopper, Ditto Long, introduces and walks us through her process of creating a distinctive brand.
CAN WE MEET "DITTO'S WORLD"?
Ditto's world is a service-based business. I've been a personal shopper for the past three years and I specialize in helping small Business owners and Individuals shop from all the mouthwatering offers from USA back to various addresses. And of average, I have been able to source for good bargains and assist Parents and individuals who, either one way or the other, could not make it to the U S on vacation, but are interested in quality products from the US and they need a reliable source or someone they can rely on who can deliver.
It is a Business that started due to my love for travelling, I loved surfing the mall and taking advantage of some of the beautiful deals, affordable luxury items. We offer a free consultation where people who are interested in the service can reach out and we understand what they want fully, so we can be able to deliver according to their needs. Ditto's world is owned by Dorothy Long. That's my name. Ditto's World is a registered and licensed business here in the US.
DITTO'S WORLD IS A WELL-ESTABLISHED BRAND. COULD YOU TELL US MORE ABOUT IT AND HOW IT STARTED?
Ditto's world started way back before I came to the US. It started as just a registered business name. So I was using it to coordinate events and support corporate events. So we started with that. I noticed that whenever I travel, people just love my unique pieces. They always say I travel a lot and I have an eye for quality stuff, so they started giving me money to help them shop while I'm on vacation. I used my vacation to buy things and come back.
So it started like that. When I came to the US fully after marriage, with the support of my husband, we agreed that I'd be doing this while taking care of the family at home. I decided to go into it fully, putting myself out there and trying to get the likes of interested people who either one way or the other are not able to make it to the US or just need a reliable source who can help them buy their items and deliver it to them back home. So that's how it started. I noticed that there are tons of people who truly need someone who can provide in trust and want someone to who they can give money to help them buy and deliver to their address.
SATISFYING YOUR CLIENTS' INTERESTS AND NEEDS, HOW DO YOU SCALE TO MEET THAT ONE CUSTOMER'S WANTS?
First of all, I would say it begins with paying attention to what they really want because you try to treat everyone as an individual. So you don't just assume that everybody who comes to your platform or who comes to you needing your services already understands what you truly do. So, you need to pay attention to what they want. Then, you find a way to work around what they have because it's one thing to want something and another to have what it takes to go after what you want.
I've come to realize over time that people want quality items but at affordable prices. So being a personal shopper gives me the opportunity to watch out for when these things they want are in good sales or find out other online deals that they can capitalize on and make them save more. If they can save more, they'll be happy, and they'll always want to come back and do business with you. So you need to understand what they want and need, then know that whatever you help them get is of quality, and when they are satisfied and happy, they'll put words out there for you.
WHAT IS IT LIKE TO WORK AS AN ELITE PERSONAL SHOPPER?
For me, it's quality, it's taste, and it's your understanding of your product and service. It's you knowing your worth because lots of people claim to be personal shoppers, but I have noticed that they just do it because they want to have that extra coin with them. So at the end of the day, you see that they just get you products, but in Ditto's world, we get quality.
I love luxury, but I also want to get those luxuries that are quite affordable, and I love window shopping. It's also a passion for me to see the mall, see what they have to offer, check out all these top brands, and the quality of the products, understand them very well and know who needs or wants them at a certain time. So that when they are on board, you know your worth and your pricing will come into play because, at the end of the day, the people who you are helping to solve those things will understand why you have such value or why you value yourself that way. Most people think I'm pricey, but it's okay because I know the effort, I put in to get you those items at those prices. I've had cases where small boutique owners have asked me if I'm giving them the real brand because my prices are less than the retail price they get, but that's what makes me unique.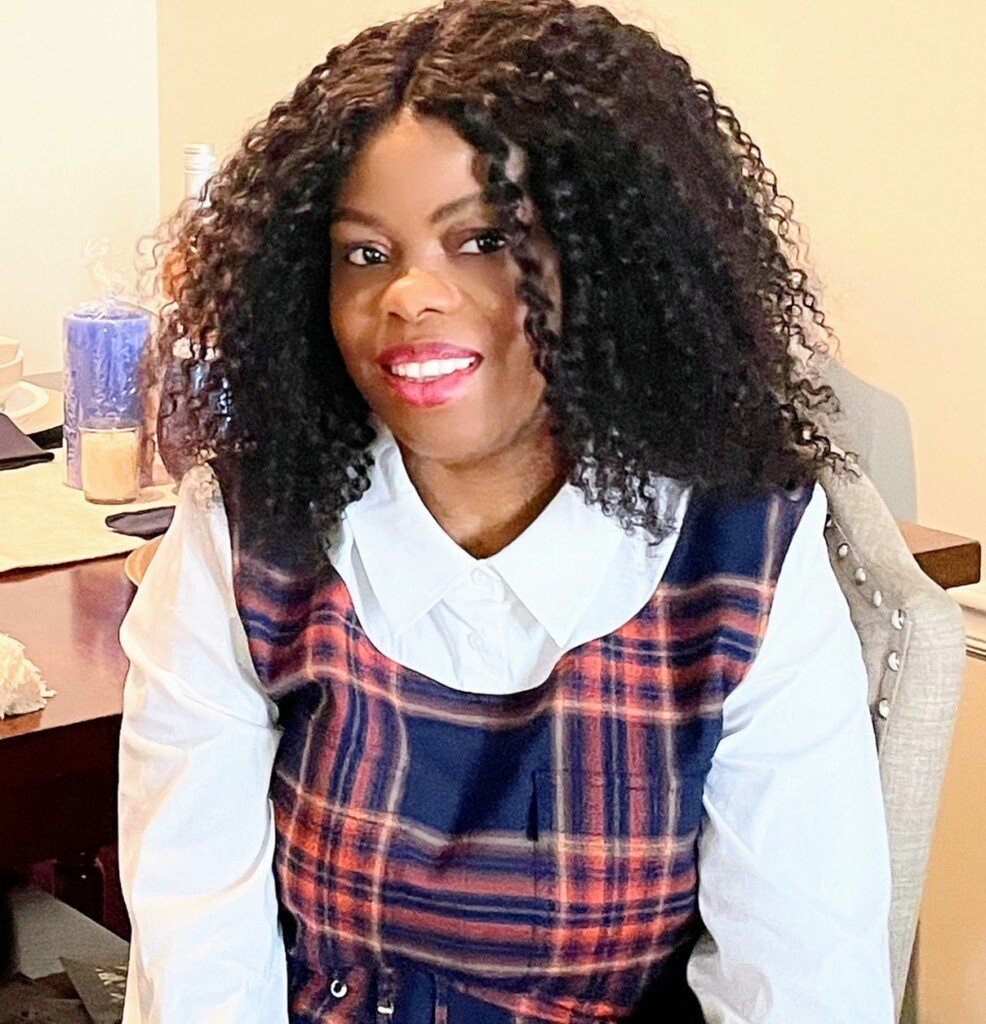 THE LIFE OF AN ENTREPRENEUR AND A MOMPRENEUR CAN BE STRESSFUL. WHAT FOUR CHALLENGES HAVE YOU FACED SINCE STARTING YOUR CAREER AND WAS THIS THE INITIAL PLAN?
Yes, it was the initial plan because I wanted to work from home, and I thank God that I have a supportive husband. I knew I had what I wanted to do, my passion, and what makes me happy. So the challenges are, when you were single, you noticed you had a style. You always wanted to comb your hair in a certain way, you wanted to look a certain way, but when it comes to putting a business and having kids in place, you will find that poor self-care will come into play. You'll find out that you no longer take care of yourself like you used to. Then for business, you see that you are lacking finances. You wish you had enough money to stock up your business, either in terms of marketing or finding assistance.
Then, the ability to balance the business and the family comes into play. I thank God for my supportive husband, and I always have everything planned. I came up with a calendar that gives me a guide to schedule my customers, especially those who want to go in-store. So we have a calendar. I plan and schedule them so that during the period when I have my time, he'll be home helping with the kids, but sometimes the mom's guilt comes in. You know, men don't do everything like you would, so most of the time when you are out there doing your business and you make a phone call home, you will hear the kids crying in the background, and you just wonder what's going on. He may not know how to handle the two kids at once. So those are some of the challenges faced as a mompreneur, family and finances.
HOW HAVE YOU BEEN MANAGING YOUR PERSONAL LIFE? WHAT STRATEGIES HAVE YOU EMPLOYED TO MAINTAIN YOUR FOCUS AND YOUR OBJECTIVE?
I would say it's just you being organized. I'm a very organized person. In life, you have to learn to manage your strength and your weaknesses. If you are very organized, you'll find that you'll plan and know how to strategize around those things.
So, I'll say it's because of the planning, the timing, and delegating, but in the US, if you plan on delegating, you have to have a fat pocket. Also, to manage all of this, believe in yourself. When you believe in yourself, you will see that you can do it. So, organizing, believing in yourself, and planning are the key things to do.
A BRAND'S SUCCESS DEPENDS ON CUSTOMER SATISFACTION. IN WHAT WAYS CAN A BUSINESS OWNER KEEP HIS OR HER CUSTOMERS HAPPY?
For me, I listen carefully to them. I treat everyone as an individual, so I try not to generalize my customers. Over time, I've come to realize that you have working-class moms, and you have the stay at home moms.
You also have those who are into business. So when they come around, you try to differentiate between their needs and their wants. I had this client who is a mum, for the going back to school era. I was able to help her shop for school supplies for her kids. I didn't just shop and send. I helped her plan the kids' supplies, that is how the kids will wear them for the week. She was very impressed. So it's about understanding what they want and understanding their kind of people, so you'll be able to work around them. That can make your customers happy.
WERE THERE POINTS WHERE THINGS SEEMED NOT TO BE GOING RIGHT? HAVE YOU HAD THOSE POINTS AND WHAT KEPT YOU GOING?
Yes, there are times you get so overwhelmed with everything. You are not able to go online, handle the business, and respond to customers. For me, the strength comes from clients that have used my service and are pleased with the delivery. When they come back the second time wanting to do business again, it gives me that joy of people appreciating me. There are also people who haven't seen you before and are coming on board for the first time. The kind of feedback you get makes you want to do more. You hear them say they have checked your page out and they've seen that you are real. They can see the originality. So when you get that type of positive feedback, you get motivated that you can do it. Also, shopping for me is like therapy. It gives me joy; it helps me balance.
THERE ARE A LOT OF ENTREPRENEURS AND MOMPRENEURS OUT THERE. WHAT PIECE OF ADVICE WOULD YOU GIVE SOMEONE ELSE LOOKING TO LAUNCH THEIR CAREER?
Personally, I'd say they should believe in themselves. If you are a mompreneur, find that one thing that gives you joy. Search inwards and know what you like, what makes you happy, and believe in yourself and know that you can do it. Another thing is also for them to stay because you can not be focused, not having a plan and thinking you can make it. So know how to manage your life and the home, find one thing you are passionate about then plan around it, coordinate yourself accordingly, what you like and be focused.
WHAT ARE SOME OF THE THREE MOST IMPORTANT THINGS YOU HAVE DISCOVERED ON YOUR QUEST TO BUILD A SUCCESSFUL BRAND?
The first is to understand what the customer wants. Then create a path to understand what kind of service you want to render. Then you begin to understand your product and the type of service you render. So gradually, slowly and surely, it will lead you into a particular niche or area where you want to focus and help in building a successful brand. When you understand your brand, understand your customers, and your target audience, gradually you will then begin to see the quality of the kind of service and the people who appreciate that kind of service.
YOUR BRAND HAS UNIQUE QUALITIES. WHERE DO YOU SEE YOUR BRAND IN THE NEXT FIVE YEARS? ANY EXPANSION PLANS?
Of course, I have expansion plans. I wish I had enough resources. Most of the time, I have found out that lots of people, because of the trust issue, wish I had a location back home because they want a physical store they can go to and buy out in bulk. So it's part of the plan to expand and have a place there so that we can send things there. I also plan to grow and be able to have a good marketing strategy for the business so it can work on its own. Also, reduce the workload on me, have enough resources to delegate other roles and promote it to make it a success.