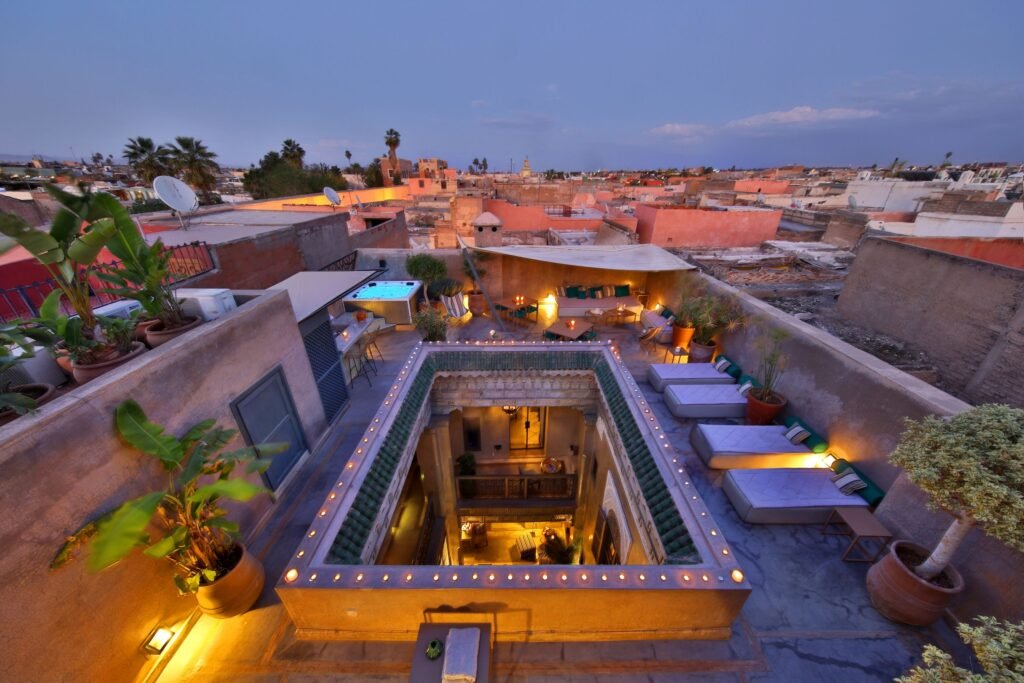 Marrakesh's ancient medina was nearly empty on Sunday after a deadly earthquake that hit Morocco, but it did not stop some tourists who chose to stay. Tourism is the lifeblood of the North African country's economy with Marrakesh being its main attraction. Friday's devastating quake which killed over 2,000 people has also spurred fears of a repeat of the tourism slump suffered during the covid-19 pandemic. Some visitors, however, were not in a hurry to depart.
"We're not going to let the earthquake ruin everything," said 35-year-old Kirian Ficher from Germany who was on a guided tour of the historic city. Just four people were on the tour, however, all had been evacuated from their rooms as the earthquake hit late on Friday at 11:11 pm (22:11 GMT). The 6.8-magnitude quake was the strongest ever to hit Morocco, and wiped out villages in the hills of the Atlas mountains southwest of Marrakesh.
"We're still a bit hesitant about whether to leave," said tourist Dominik Huber, 26. "But it seems relatively safe. And also, by staying we are contributing in a small way to supporting the Moroccans". The small group stood outside the imposing studded wooden doors of the Bahia Palace, a top tourist attraction built in the 1860s which is now closed. It has suffered some damage, with smashed green-glazed terracotta tiles on the ground. Jagged cracks have appeared in the rose-coloured walls of buildings in nearby streets, and some houses are now just piles of rubble.
On Saturday, the SETO group which includes around 70 of France's main tour operators said that as far as it was aware, none of its clients in Marrakesh had suffered due of the earthquake. The human toll of the tragedy continues to mount. Already 2,012 deaths have been recorded and 2,059 people have been injured, mostly in rural mountainous areas southwest of Marrakesh.
The country's Tourism Observatory is concerned that the economic consequences of the disaster may negate the upturn in visitor numbers recorded this year.