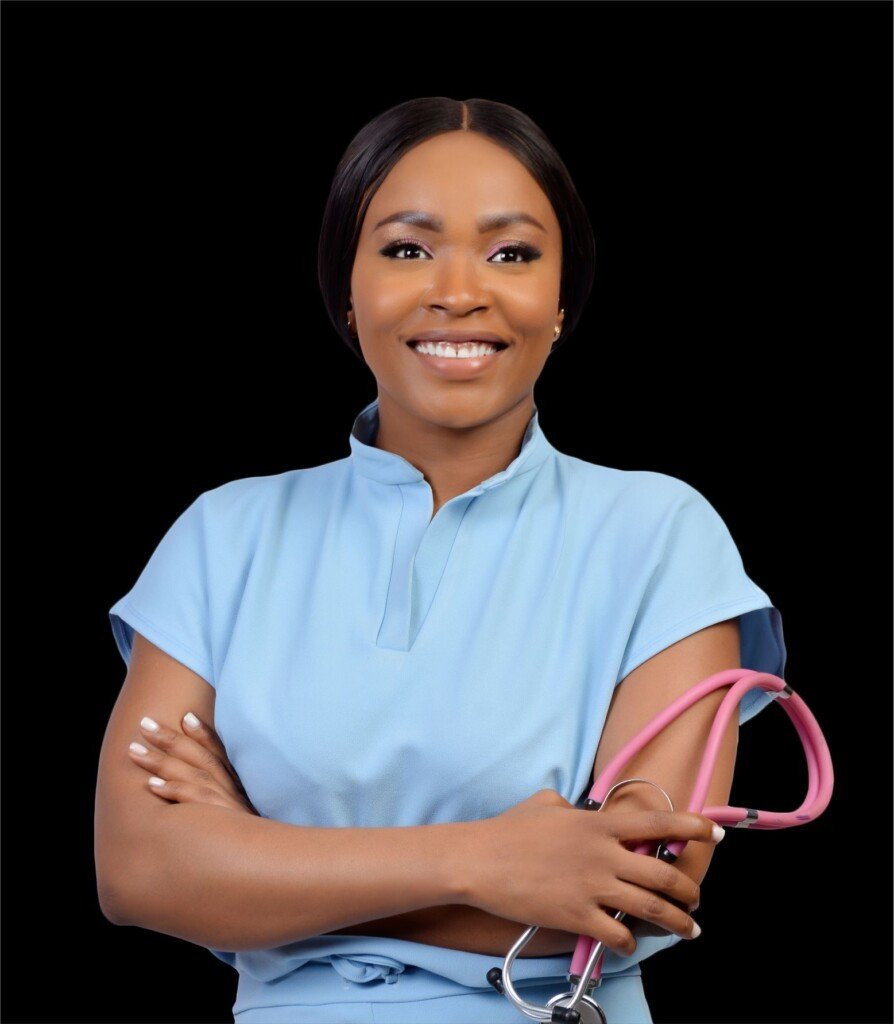 The Healthcare sector can be much more than it is perceived as. Its influence can spread and affect diverse areas of life if harnessed efficiently. The marketing and branding of healthcare services have proven to be a potential strategy for significantly increasing its coverage and efficiently engaging clients. One among a few who have made use of this scheme is the IV hydration expert Vivian Nwogu. Meet Vivian in her interview with GABI Media as we discuss her strategy in marketing and branding her services.
Vivian Nwogu is a very ambitious, focused, and self-motivated Nigeria-based nurse who is the CEO of Nursehub Africa, Lucient beauty bar, and a co-founder of 7keemanigeria. She has achieved all these through various collaborations and the utilization of social media effectively. Her story tells of an individual who has used life's challenges to build a stepping stone to greatness.
WHO IS VIVIAN NWOGU?
I like to describe myself as a very ambitious, focused, and self-motivated person. I have a fear of poverty. I am someone who does her best to seek out opportunities to make herself better because I know that if I do not have the right resources that I need or the right knowledge that I need to be me, I can not impact people around me.
I'M SURE GROWING UP, YOU HAD THINGS THAT DIDN'T GO AS PLANNED. AT WHAT POINT DID YOU DISCOVER THAT IT WAS "HEALTH" FOR YOU?
When I was between three to four years, I played a role in my village church as a nurse. The whole village said I played it well but that didn't motivate me to decide to go into health care until 2009 when my dad had an accident. He was rushed to a hospital, where his injury was mismanaged, so we were referred to another federal hospital. By the time we got there, his wounds were already decaying and giving off a foul odour. We were treated poorly and weren't attended to because they thought we were nobodies and that we had come to them very late. They didn't let us get into the nurse's station or any of the wards. They refused to attend to my dad and pushed me, my dad, and my younger ones out. We were just little then and seeing my dad crying made all of us cry. That was the day I decided to go into the health care sector, nursing to be specific.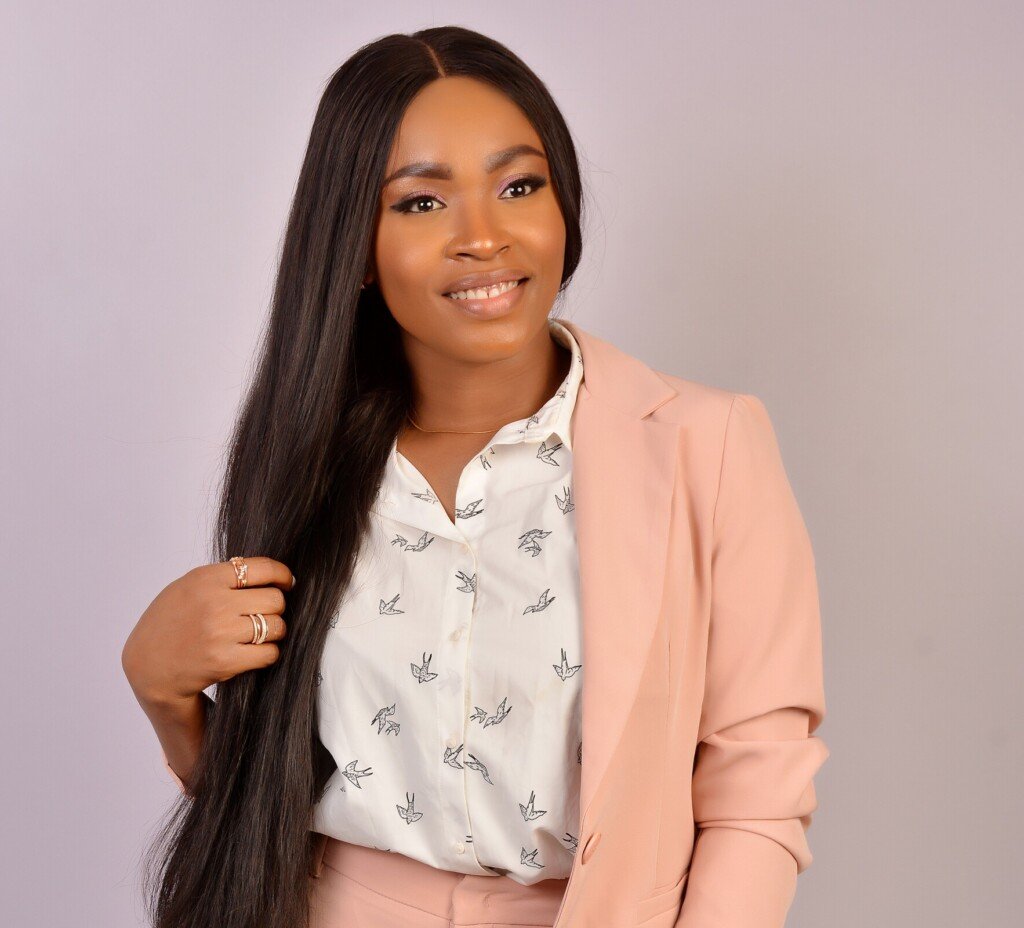 WELL, I KNOW THAT YOU ARE A FOUNDER OF NURSE HUB AFRICA, LUCIENT BEAUTY BAR, AND ALSO A CO-FOUNDER OF 7HAKEEMANIGERIA, AN EGYPTIAN COMPANY. NOW, WHAT INSPIRED YOU TO START THESE BRANDS? AND WHAT'S THE IDEA BEHIND THEM?
Firstly, as I said, my dad's experience made me go into nursing and after studying Nursing, I realized that, apart from the curriculum, we were not being taken care of in other aspects of being actual professionals. That is anything apart from "do this as a nurse, do that as a nurse." I thought of Nurses as products that were being undervalued. So, I set up Nurse Hub Africa as an avenue to promote the voice of nurses and the things that they do, so that they will no longer be continuously sidelined. They know that apart from a Nurse, there is more to them. I mean, being a nurse alone means that you are a nurturer and you have all the capabilities to be a leader. That was what led to setting up NurseHub Africa. As for 7keemanigeria, it fell into my lap. An Egyptian medical doctor who was working with WHO reached out to me. He saw what I was doing with my organization (Nurse Hub Africa) and was interested in it.
We introduced an app called Uber Nursing where you can request the services of the Nurses. So, at that the time, they were already two years old in Egypt, and they wanted to get into Nigeria. And because I have an organization, a reputable one, we could work out things and bring them into Nigeria.
The organization is working well now. Although we are yet to have the publicity that we need in Nigeria, we are making progress.
In the case of Lucient beauty bar. Beauty is something I've always been interested in. But again, back to my dad, when my dad had the accident. At the first hospital, the reason they mismanaged him was that they did not check his blood sugar level. By the time we got to the FMC, they checked and found out that he had undiagnosed diabetes, and that was why his wound was decaying.
After all these experiences and being in the medical sector for a while, I realized that preventive health care is very important and if Nigerians can take preventive health care seriously, there are so many diseases that can be prevented and avoided. That led me to start an IV hydration therapy. I started teaching it to people. I talked to people in Turkey because I did my masters in Turkey. I went to some schools and organizations to teach them about preventive health care and why they should take their vitamins seriously. Then, in this process, I discovered that there are some drips that you can take that will not only be for general well-being but also for your skin health. The reason some of the creams that we use do not work is that we just apply them on the skin without having to put them through the system. So, that led me to think about aesthetics, made more inquiries, took more courses and I discovered that I could just make it a whole package. That was how Lucent Beauty Bar came up.
AS AN ADVOCATE FOR BEAUTY AND A HEALTHY LIFESTYLE, WHAT ARE SOME OF THE RULES A PERSON HAS TO FOLLOW TO HAVE THAT DREAM BODY AND HEALTHY LIFESTYLE?
Well, I would say that the basic and most affordable one is to eat healthily. Eating healthy foods, especially taking your breakfast seriously is very important because it helps mental health, and gets you up to speed for the day. So eating healthy is one. Getting adequate sleep is another one. People ignore the importance of taking vitamins. I know people who think taking vitamins is a luxury thing, so they leave it for the rich. But, it's something we are all supposed to be doing whether we are rich or not. We don't get all the vitamins that we need from our food, so sometimes you need to help your body. Most of these vitamins are already produced by our body, but you need to help your body produce more so that you won't fall sick. Exercise is also important even if you are like me that very serious exercise freaks me out. I prefer to dance, cycle or swim.
These are things that you do during your recreation and they can also serve as ways to exercise your body. I think that's the best way to keep in shape. Also, avoid junk foods.
These rules apply to everybody. Yes! Because every day is a minus one from our lifespan. You don't want to wait until your health has deteriorated before you can say "let's pick up one or two routines that will help your health style" so it's for every age and everybody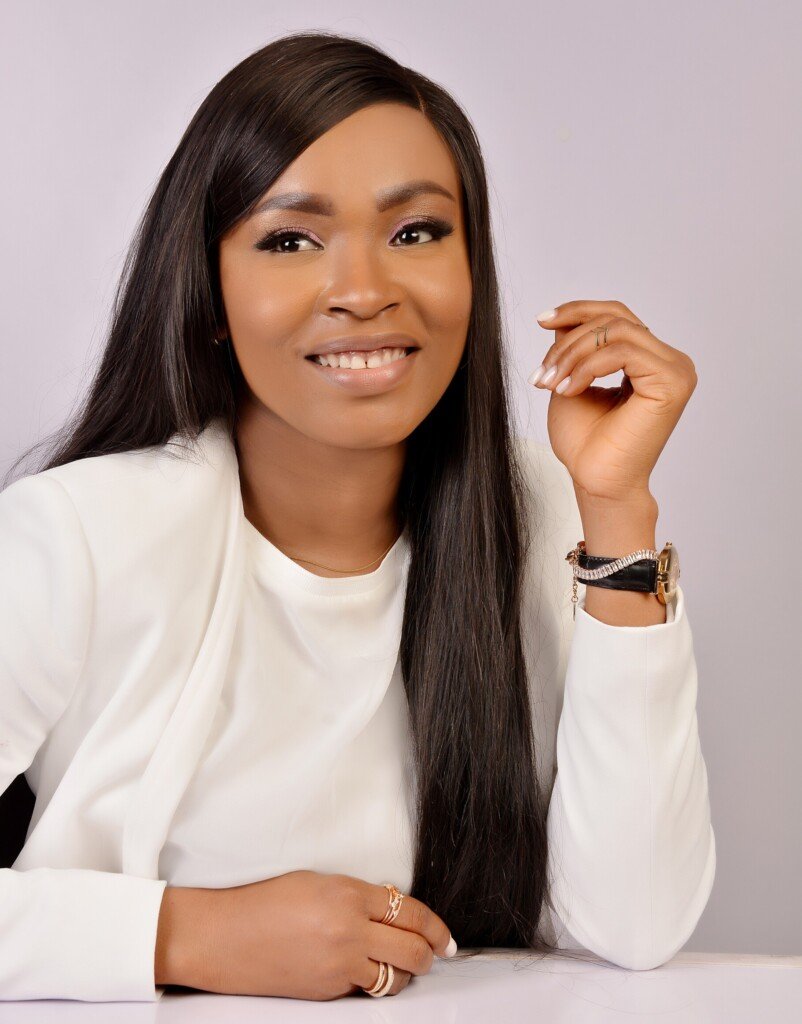 AS A SKIN THERAPIST, HOW DO YOU MAINTAIN YOUR CUSTOMER'S TRUST IN YOUR SERVICES?
I do not say or recommend what I can't do myself. Yes! I try to put myself in my client's state. If I was in this situation, and I was recommended to do this, would I do it? If it was something I cannot do, then there is no need to recommend it to someone else. That's how I keep their trust. Because if you cannot do what you're recommending to others to do, how would they know if what you're saying is true? 
HOW WERE YOU ABLE TO BUILD YOUR BRAND VISIBILITY AND AWARENESS?
When I started Nurse Hub, it was just me and after two years, I realized that I was working very hard, but nothing was coming up. So starting Lucient Beauty, I had to do it right and what I did was collaborate. To me, collaboration is gold when it comes to business. If you want to grow very well and thrive in your business, collaboration should be your goal. It doesn't matter what people think.
People think that when they collaborate with other people, they will lose their customers, forgetting that we are all unique. Even if you are all selling the same thing, there is usually one thing you can gain from the other person and you can also find someone who is doing something similar to what you're doing. When I was doing just IV hydration therapy, I wasn't doing skincare majorly. Then I wanted to explore other health aspects in terms of healthy skin. It was easier for me to reach out to other people who went full time in skincare and I realized that this is something I want to do and I would love to go into it. 
If I didn't try to communicate or collaborate with them on all those things, I wouldn't have realized that I could do much more beyond IV hydration. That is one. Secondly, it also exposes your own business to the right audience. If you are dealing with someone who has a reputable brand, then it will rub up on you because they have already done things you are yet to do, so, it's like mentorship. Also, there is reverse learning. That is, they might also learn something from you that is still starting. So collaboration is key. I feel like it is the very best thing you should do first to get brand visibility and that was what I did with Lucient beauty. Another thing is that I don't focus on customer satisfaction, I focus on customer experience because with skincare, everybody is different and unique. There's a procedure you will recommend for someone that might not work for that person but if the person had a good experience, they will give you another chance.
Well, if they came, and they didn't have a good experience, you were just focused on satisfaction, they will leave you and try someone else. That's another way to build brand visibility, focusing on customer experience more than anything else. The last thing is being confidential with your client's information. If someone heard about their procedures with you from somewhere else, then they won't trust you and they won't recommend you to another person. Then utilizing social media because I mean without social media, how will people know what you're doing? First, I think it's much more to do with just showing up because people can set up businesses and then rush to social media, and then post and get exhausted while nothing is coming in. First, you need to use social media for you to bring out contents that will inspire more customers online to come to you. 
WERE THERE TIMES YOU WANTED TO GIVE UP? GIVE INSTANCES AND TELL US HOW YOU OVERCAME
Sincerely speaking, I feel like giving up every day. Every morning when I wake up, it's like who asked me to start this thing. I've tried a whole lot of things and some of them I can just let go like that but what I've discovered is that the things that I'm doing in my Nurse Hub, with 7keemanigeria and then Lucient beauty give me joy. It's no longer about business for me now. It's about me having more people to impact and make happy because If I make you happy if I can recommend or carry out a procedure that makes you more confident in your skin, It makes me happy. Seeing you whether on social media or even in real life happy and confident, makes me feel fulfilled. So, I tried to find purpose in what I am doing now, which is my business. By doing so, I do not feel like giving up. The feeling of giving up comes from lack of growth, lack of finances, and lack of support but if I'm self-motivated, and I see that my customers or my clients are happy with my services, that's enough to keep me going. By the time I will wake up tomorrow morning, that feeling of giving up will not be that strong again, because yesterday I had results and people are happy because of my services. 
I'M SURE BEAUTY AND HEALTH AREN'T ALL THAT IS IN FOR YOU. SO ANY PLANS FOR THE FUTURE? OR WHERE DO YOU SEE YOUR BRAND IN THE NEXT FIVE YEARS?
Well, yes! I hope to get into politics later on in life, maybe five years to this time. Where I see my brand in five years, with the way it's going on and with the grace of God, I want to see my brand as a household name in their different spheres, in beauty, nursing, and the nonprofit sector. Nurse hub Africa is a nonprofit organization.
WHAT ADVICE DO YOU HAVE FOR THOSE IN HEALTHCARE WHO ASPIRE TO MARKET AND START-UP THEIR BUSINESS BRAND?
Well, one thing that goes on in healthcare is that we tend to box ourselves in and stay in healthcare, forgetting that if you're able to step away a little bit from healthcare, attend conferences that have nothing to do with healthcare, attend events, join groups or retreats that have nothing to do with healthcare, you can get ideas from those places and impact whatever you have to do in healthcare. 
It will help you grow and be exceptional. I'm able to stand out in what I'm doing in healthcare, especially amongst my professional nurses because I don't box myself into nursing alone. 
My advice is that if someone in healthcare wants to start a business, they should make research in healthcare, and also outside of healthcare, make connections in healthcare, and also outside healthcare because this will help with visibility and brand promotion.