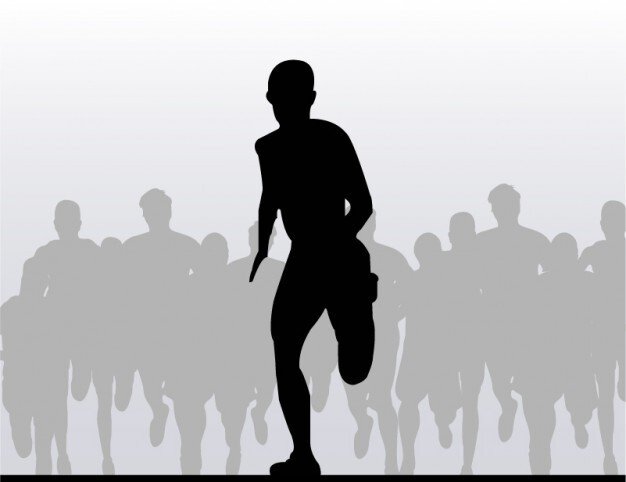 With the increasing influx into the field of entrepreneurship in the world, the space is fast evolving with lot of philosophies and principles taking the round. The huge success made by the front lining brands is already a feat posing a great challenge for the starters. This should not be because no one started big, everyone had a beginning that only metamorphosed through persistence and diligence.
In a marathon race, athletes are often advised to start slowly. This is because there's still a long track to cover. When athletes start a marathon with full force, s/he is expected to dissipate his/her strength far behind the finishing line. This narrative fits into the life of entrepreneurs perfectly. Some hit the ground running at start but cannot maintain that pace. Some start roughly or slowly but pick up and maintain momentum. Whereas, some start on a high note, meet difficulties, are able to pick themselves up and thrive afterwards. These last folks were able to manage the obstacles when they showed up and overcame. These entrepreneurs are called the astute marathon runners.
The world of business needs spirited entrepreneurs who have the energy to finish a marathon course, beat record sand set new ones for those incoming. This can only be achieved if there is a strong will to be successful and never giving up at the face of challenges.
To hereby become a marathon champion entrepreneur, you must;
Maintain your goals and vision: one of the factors that can enable an entrepreneur to push through in the face of challenges is always having the reason for starting the business in memory. Always think of your goals and vision, place them where you can view daily and gain strength from them.
Celebrate little successes:celebrating little wins help you value what you are doing. Learn to celebrate your success no matter how little they are. As an entrepreneur, focus on the successes you have achieved on the journey and never focus on the failures because when you do, it serves as a distraction. Examining your failures should only be to learn from them.
Learn to reflect: take some time to review and look at all you have achieved. Reflect on all the challenges you have gone through and how you have fought hard to get to where you are. Look at the stage you are, how far you have come and all you have achieved in the light of where you want to be.
The world is in dire need of entrepreneurs who are ready to suffer long to get to their dreams. Whenever you feel like giving up, remember that Rome was not built in a day. Reflect on the successful names in the business world and motivate yourself on how far they have gone to get to where they are. You have the potential to be studied.