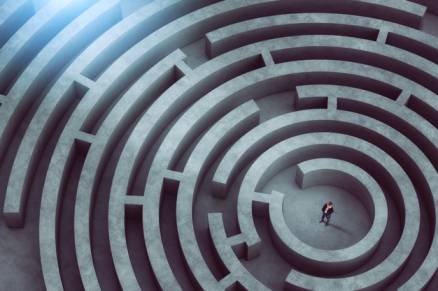 The choices we made in life often contribute to the pattern of its successes and failures. At times when we seem to have made the right choices, changes occur and attempt to deflect the linear shape of our career. It is true that change is inevitable, yet it doesn't define the whole journey of our career path.
The theory of reinventing yourself often comes with a lot of interesting metamorphic behavioral patterns like our interest conflict, feelings, challenges, and a lot more. Nothing is as fulfilling as making a successful career choice.
One of the prominent challenges is feet of matching your interest with your career path. This is very seductive that if one is not careful, you will make a total number of wrong choices. It's ok when you make some wrong choices at times, you can still correct that with the decisions you make today.
However, before you make any wrong decision again, take a look at some reasons why you need a career transition:
Stressful work routine:
When your job takes a larger percentage of time than other things you need to focus on in your life, then you start experiencing a loss of interest and you may likely want to consider a change in your career. So many people love what they do, but the organization they work with tend to lack the knowledge of managing their talents.
Better-work-life balance: Similar to the first point, finding a balance between your work and your personal life isn't an easy task. There is no how it won't affect your overall performance in your office, you just need to strike a balance.
It's not challenging:
The loss of interest in a career path often comes from the fact that the job is not challenging your potential as expected. The space of training and development must be filled in an organization. No staff will take pleasure to be stagnant in one position year in year out.
Loss of passion:
Some people are adventurous when it comes to the journey of their career life. They love to explore different sectors, not because of the money, it's likened to their behavioral pattern, while some have the orientation of not staying too long in an organization.
It is also germane for a careerist to take a reality check and reflect on certain things before making a career choice:
Reassess yourself:

Makesure to re-examine yourself, understand what aspect of your career path will match your potentials and talents. If you are the type that doesn't like to travel, then you don't choose a career with an aviation or international business company.
Review your interest values and skills:
Assess your past roles in your current career and make sure to observe if honestly, you have utilized your full potentials.
Be intrinsically motivated:
It is not bad if your career choices are being influenced by a mentor or a role model. But you should have an inner push that will inspire your choices.
Take home
The choices we made today behold an image of those choices in the mirror. Seek counsel from experts and career coaches who have technical experience in matching your potentials with your career choices.