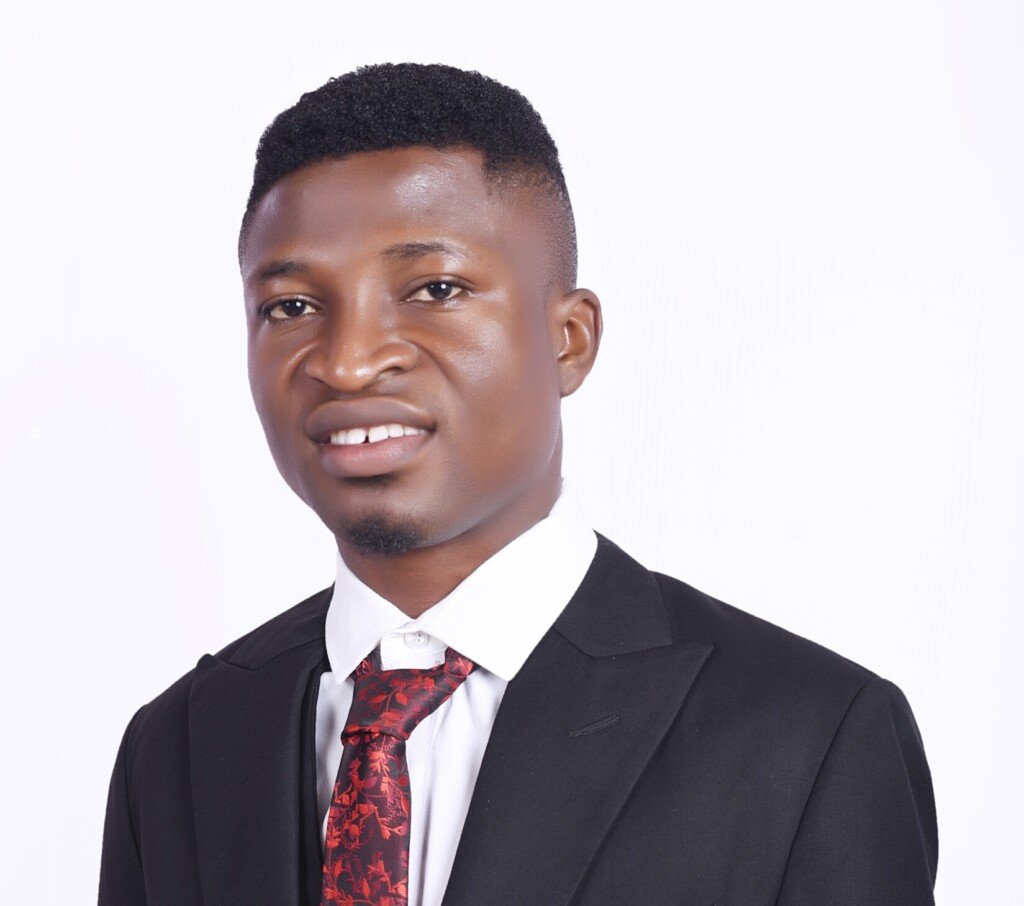 Innovativeness doesn't mean building something outside of the ordinary, it rather means building something out of the ordinary things around you. It's the same with creativity. The things that stand out to us as awe-inspiring and spectacular, stand out because of how they make the ordinary things we take for granted look so grand in such a new way, that we start to wonder and begin to attach new meanings to them.
People who can hack the code of innovation and creativity have been associated with the most outstanding developments and technological advancements of our time. These people are those who build impactful solutions out of everyday problems and help us discover novel ways and means to make life more stress-free and enjoyable. Today we present to you an influential student entrepreneur and innovator, whose ingenuity and inventive business approach led him to the rank of the top 3 at the GABI Studentpreneurship Award in 2022, Samuel Olamilekan.
Samuel Olamilekan is the C.E.O. of Waltersam Services, an Edutech company that helps create an enabling environment for students to ease their academic lives through educational products and services. In his interview with GABI, Samuel walked us through the journey of how the Waltersam Services Company came to be and how he's been able to keep it all together as a student.
COULD YOU WALK US THROUGH YOUR BRAND'S JOURNEY?
Okay, so I was in my second year in 2018. After my First-year second-semester exams, I had the impression that I would want to launch a company to address a specific issue at the University of Lagos. Since I wanted these students to have a simple academic life in 2020, I wondered how learning would continue while they were at home. I pushed the concept to a friend once more and said, "Come, guy, let's build an online learning platform." We were able to create the online platform in 2020 because of an invention I came up with at the University of Lagos. From there, we were able to administer online practice tests to students in various residence halls. In essence, it served as a testing ground to determine whether or not you were exam-ready.
We were attempting to integrate technology into the educational space in 2021. In essence, we were managing a commercial brand for e-learning. Therefore, we are now developing a mobile application to enable students to achieve an easier academic life through the provision of readily available and useful educational services and goods. But integrating technology into the educational space is one of our key objectives. Specifically, ed-tech.
WHAT INSPIRED THE BRAND NAME, WALTER SAM?
The brand name was first motivated by my quest for a name that would dazzle visitors and make them feel familiar with the business. Most people recognized me by the nickname "Walter," which I used to go by. Since most brands sell names, I reasoned that since I was known as Walter in public, I wanted to join the market with a name. The name Walter Sam was created by combining my nickname Walter with the first three letters of my first name, Samuel. Since I was providing services to students, I decided to add services since I thought the name Walter Sam made sense.
HOW HAVE YOU BEEN ABLE TO KEEP UP, JUGGLING EDUCATION AND YOUR BRAND TOGETHER?
I want to talk about passion first. In essence, I have a strong interest in business. That is the most crucial element. Even though it hasn't always been easy to juggle school and entrepreneurship, I've always given it my all since I'm enthusiastic about what I do. One subject that I would talk about and encourage people to learn about is time management. My time and tasks were able to be planned, and I now have a to-do list. Even after year one and the commencement of my business in year two, my CGPA didn't drop; in fact, it was steadily rising, which allowed me to maintain it. Time management and passion are therefore important to me.
HOW HAVE YOU BEEN ABLE TO HANDLE THE COMPETITION IN YOUR MARKET SPACE?
I thought I had to make a statement when I initially started. I made an effort to approach things differently. Doing It Differently was my ultimate motivator, and it helped me advance. For instance, when I first started in the book packaging business, there were numerous companies in the same industry, but I was the first to have a tight package and a package that contained software. Thus, I introduced hitherto unheard-of technology and innovation. Because of all this, I stood out from my peers. I was able to carve out a niche for myself in the market because of my capacity for innovative thinking.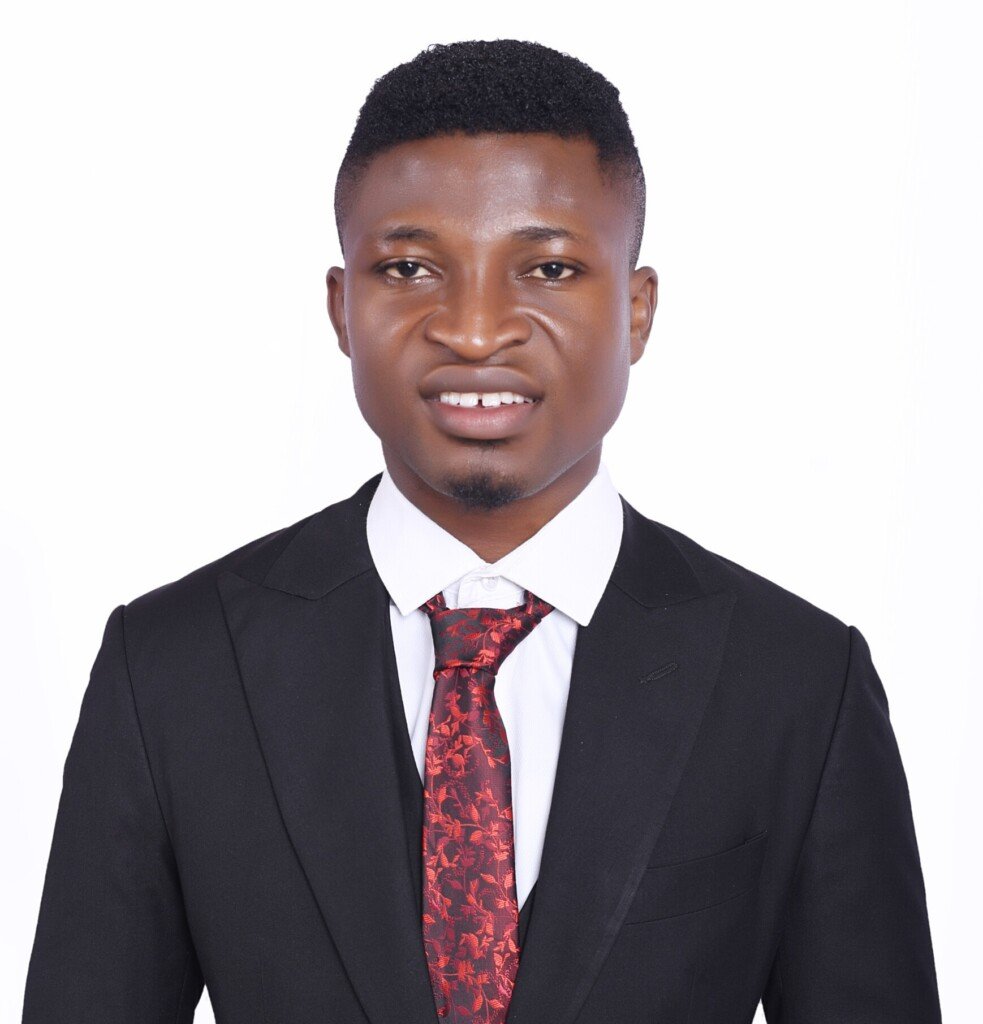 WITH YOUR OWN EXPERIENCE, WOULD YOU SAY STUDENTS SHOULD ENGAGE IN ENTREPRENEURSHIP, AND WHY?
Okay, so I'll continue to use passion to address that question. I launched my first business when I was 5 years old, assisting my father in running his enterprise. I consequently began to nurture my interest in entrepreneurship from there. Therefore, having a passion is necessary before starting anything as a student. To solve a problem, you must be able to see it and be motivated to do so. Okay, I'll agree that students ought to pursue entrepreneurship. But why? -Your influence increases as you solve more issues. You have to solve problems as an entrepreneur, and when you do, you gain influence, just like I do right now. I encourage students to engage more in entrepreneurship because it makes them more influential.
COULD YOU SHARE YOUR GREATEST FEARS AND CHALLENGES, PRIOR TO WHEN YOU THOUGHT OF STARTING YOUR BRAND, AND HOW DID YOU WIN THEM OVER?
Okay, so when I was ready to launch my business, I worried that I might fail. However, because I have always been optimistic since I was a young child, I felt confident that I would not fail and that this endeavour would be a success. However, because the funds were not truly available when I first launched the business, I did have some financial challenges. Despite this, I was able to understand that entrepreneurs do not actually make money; rather, they make money. I, therefore, had no desire for an opulent lifestyle when I launched the firm. I tried to be loyal to myself even though I had just established the company and was already making minor gains.
WHERE DO YOU SEE WATER SAM IN THE NEXT THREE YEARS?
I would say within the next three years. One of the best edu-tech businesses in Africa, in my opinion, is Water Sam Service. That is, in three years, I expect WalterSam Services to be among the top three edu-tech companies in Africa.
WHERE IS EDUCATION IN ENTREPRENEURSHIP?
So, let me say that I really believe that we need to encourage the contribution that education makes to entrepreneurship. We need to work harder. In essence, a large number of students are studying there without the required training. Money isn't everything; even if we had the resources, we would not understand how to build a solid company plan. We must consequently go through the entrepreneurship education programme to execute the appropriate method. Maintaining your books, having a company strategy, and a business model canvas, and knowing your important partners and resources, your activities, your value proposition, your target market, and the issue you're trying to solve are all requirements for entrepreneurs.
COULD YOU SHARE YOUR SPA EXPERIENCE 2022?
I had a great time at the SPA overall, starting with the moment I got the registration link. I'll never forget the moment I registered and fulfilled all the prerequisites for the prizes after a buddy forwarded me the link. On December 31st, 2022, I learned that I had made the top 50 shortlist. It was a great way to end that year, and I was happy about it. So after I was like that, the top three are still on the way. Following the succinct speech, Mr. Gabriel gave a fairly participatory master class. I was thrilled to see the top three after the meeting because it appeared like I would be one of the top 3. Even my vice-chancellor had to post it on his Instagram, Facebook, and Twitter. It gave me more recognition out there, it was a great experience.
WHAT'S YOUR ADVICE TO STUDENTS WHO ARE SCARED OF BECOMING ENTREPRENEURS?
I have a message for them: they should get over their fear and start their own business. As long as they are enthusiastic about what they are doing, optimistic, and resilient, they will succeed. Because of the times when things won't go your way on the entrepreneurial path, resilience is crucial. Even then, there are occasions when they won't be able to eat since they have to focus on keeping the business running smoothly. Even though they might occasionally be unable to fulfill their desires, they shouldn't give up because brighter days are still to come.