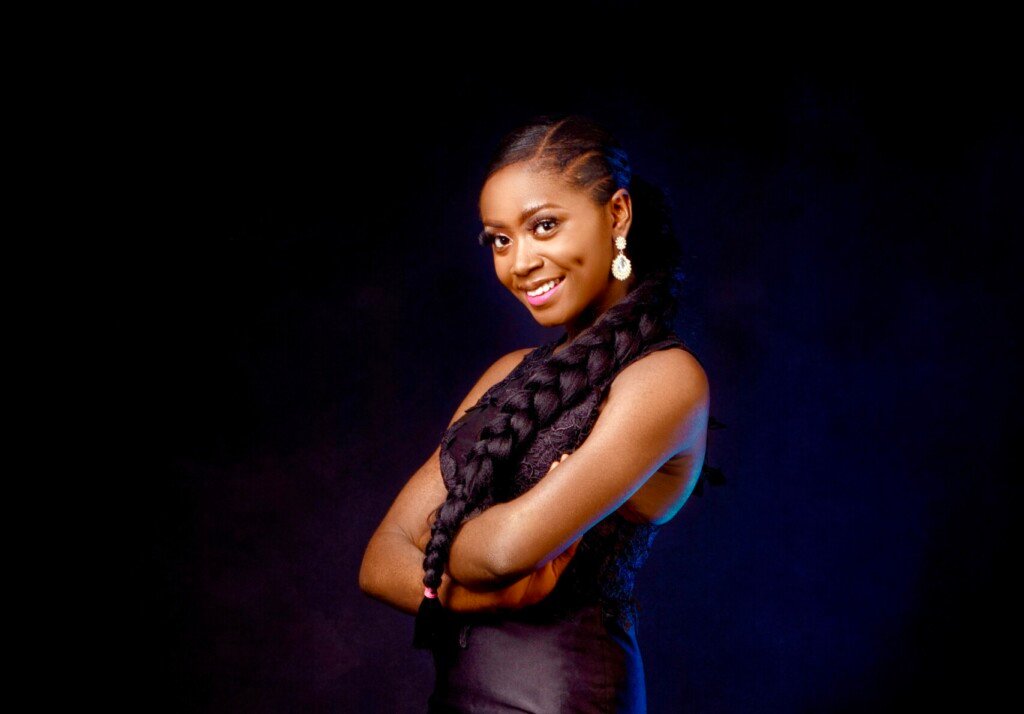 Understanding that business expansion involves a small amount of sacrifice, one that becomes a bedrock to everything else, is essential to understanding business. Being remarkable becomes the distinguishing feature in corporate growth, and some people are steadily rising to the rank of grandmasters in their fields. They are pupils who, against all the odds, took the initiative and had the fortitude to compete in the corporate world and succeeded. Though we refer to them as Studentpreneurs, you may call them students. These people are making a tremendous effort to learn the skills and mindset of a true entrepreneur. – Our guest today is Philomena Chibueze.
A student and also the CEO of Pheel's Beauty Hub which deals with wig selling and make-up. She has been doing an amazing job of making people look glamorous and has left them in awe over how she delivers well. In her interview with GABI, she shares with us her inspiring journey from the beginning till the present.
CAN YOU WALK US THROUGH YOUR BRAND JOURNEY?
The name of my brand is Pheel's Beauty Hub. We specialize in wig sales, make-up, and cosmetics. Although we recently set out into cosmetic business, our make-up services include Bridal glam, Birthday glam, and Neutral looks; depending on what the client or customer wants.
TELL US HOW AND WHEN YOU STARTED?
I started in July 2022, by working with photographers in their studios, before I was able to get my own place in September, 2022, this was during the recent ASUU strike. Although I already had the background knowledge of make-up, I still had to enroll to get trained in March 2022, to upgrade my skill. After I learned this, I started working with photographers. I would make up for people and use photographer's studio to take pictures. After two months, in September, 2022 I got my own space, but I did not start using it immediately. I had to furnish it for it to look like a real studio. On the 4th of December, I officially started using it.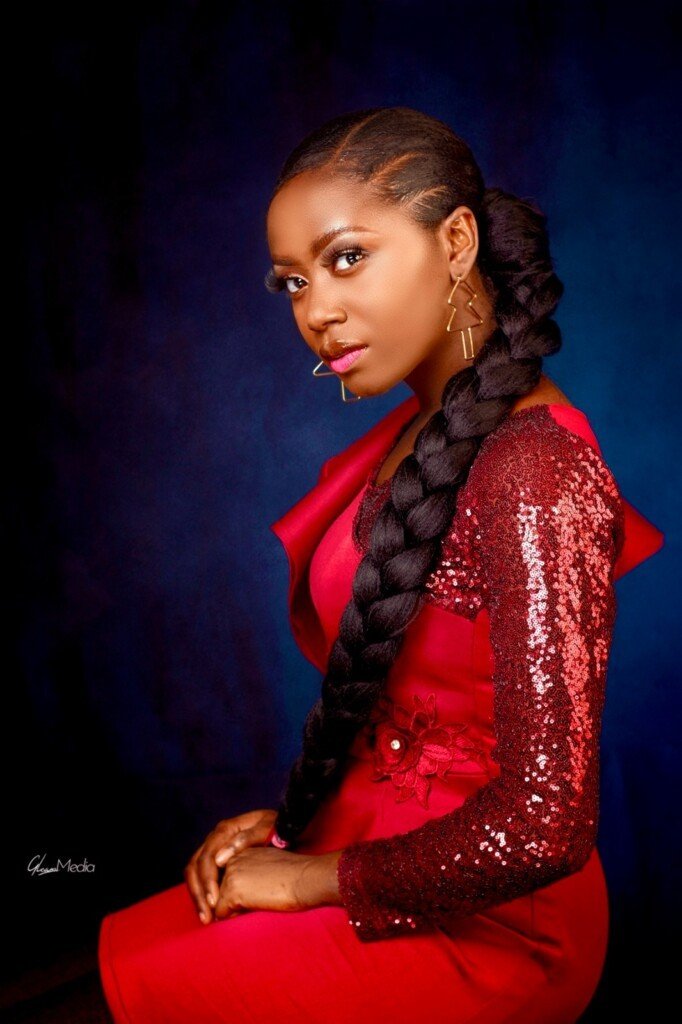 WHAT INSPIRED THE NAME, PHEEL'SBEAUTY HUB? 
 Well, my nickname back in Secondary School was Phil-beauty and I had already used the name to open a make-up Facebook page back then, as I did petty make-up for friends, so I just decided to continue with the name. 
AS A STUDENT, HOW DO YOU KEEP UP WITH SCHOOL AND BUILD YOUR BRAND? 
 Understanding that education comes first for me as a student really guided me. Sincerely, integrating business and education hasn't been simple. I am aware of the importance of education and I place great value on it. I put my academics first, and juggling business and school haven't been simple. Time management is one of the things that helps me balance education and my brand. I work according to the schedule that I have. I shut the studio down till I finish my examinations.
WHAT WAS YOUR GREATEST FEAR AND CHALLENGE AND HOW DID YOU FACE IT?
The competition out there and making the first investment were my two biggest fears. The one thing I would commend myself for was my boldness to address my fear. I had to sell my laptop to get my first set of makeup products, and that allowed me to raise money. I had to remind myself that the other make-up artists in the competition are also people. To stay ahead of the curve and avoid falling behind, I also had to exert extra effort. I recall that the choice I made selling my laptop gave me a pathway to overcoming all hurdles I had faced at the early stage of my business. Fortunately, my aunt gave me another one after seeing how I had developed my brand.
 WHAT IS YOUR TAKE ON STUDENTS ENGAGING IN ENTREPRENEURSHIP?
 I would advise students who haven't started learning a skill to do so, and I would advise those who are currently business owners to keep going. For me, it was the ASUU strike that enlightened me into seeing the great possibilities of a student's journey into the entrepreneurial world. My eyes were opened during the ASUU strike since I had recently returned home and was unable to find a better job. I had to start something for myself because I worried that I could just be sitting around the house after school doing nothing. Since the future is unclear, students should engage in learning skills while they still can.
WE KNOW THAT THE BUSINESS WORLD IS VERY COMPETITIVE. AS AN ENTREPRENEUR, WHAT THREE THINGS DO YOU DO TO REMAIN AT THE TOP OF YOUR COMPETITORS?
 One, I stay current with fashion trends and continue to learn from the best makeup artists. The Second thing I do is that, I regularly upload my work to my social media pages, I never make jokes on social media, I am very intentional with my social media contents. Even when I don't have any appointments, I'll find someone, makeup for the person and upload it. With this my social media page is always active and new. I just do those two things.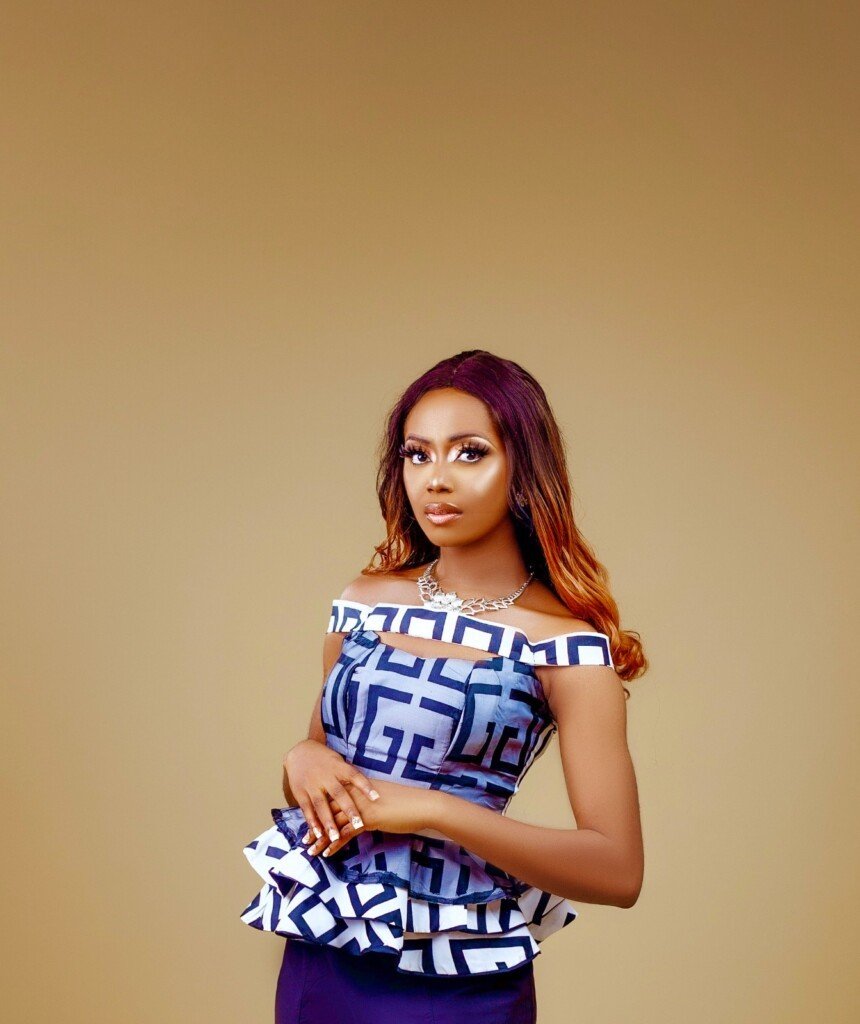 CAN YOU TELL US THE PLACE OF EDUCATION IN ENTREPRENEURSHIP? 
Entrepreneurs who have education stand out. We completed an entrepreneurial course in my 200-level, this is to show that even the school supports entrepreneurship. There is a difference between the educated and uneducated businessperson, I learned this during the training session I put together for folks who wanted to learn the makeup skill. Education is the cherry on top in my field of work since it helps you build brand recognition. You are in touch with individuals who are aware of what true beauty is. It cannot be overstated how distinct an educated entrepreneur would be.
WHERE DO YOU SEE PHEEL'S BEAUTY HUB IN THE NEXT FIVE YEARS?
By God's grace, I perceive Pheel's beauty as a brand greater than it is right now. One thing is that, occasionally, school keeps me from accomplishing great things. For instance, while on strike, I created a strategy to launch a lip gloss product but then the strike was called off and classes resumed, I was unable to continue working on that plan. Because it will be the sole thing, I will focus on in years to come. I just know that Pheel's Beauty will be even more stunning than it is right now.
SHARE WITH US YOUR LAST EXPERIENCE DURING THE LAST SPA.
It was incredible. That day, I had barely returned home when a buddy told me to sign up for the GABI Studentpreneur Award, stating, "I know this is for you." Because he was familiar with my work on social media, my friend felt compelled to send it to me. I enrolled and hoped I would win. Additionally, I gained a lot of knowledge from the seminar that was organized for the top 50. I still remember majority of what I learned, which keeps me going. I have more energy now that I have won this prize, which is good for me.
WHAT IS YOUR ADVICE TO STUDENTS WHO ARE AT THE EDGE OF GIVING UP ALREADY ON ENTREPRENEURSHIP?
I would advise them to start because I did the same thing. Starting something with a failure mentality is not a smart idea. If they are going, to begin with, learning or training, they should look for true experts in the field rather than just well-known individuals. I also had to examine my finances while deciding who I would train with