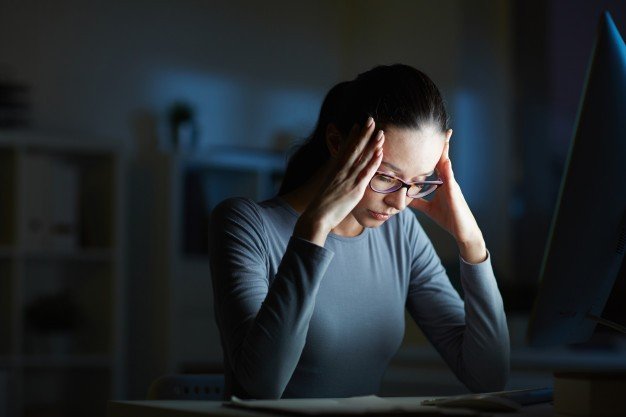 Stress is a silent killer. It is not a joke. Countless studies have shown that excessive stress can cause real physical symptoms like headache, increased blood pressure, trouble sleeping, chest pain and a host of others. Stress grows gradually and builds up with time, lurking in the shadows, reducing morale and energy, causing distractions and depleting focus; causing mood disorder like anxiety and depression and many more.
Stress is a part of our daily life and there are many reasons we undergo stress but there are more important reasons why we can and should learn to manage or cope with stress if we cannot stop it. One way to understanding how people manage stress is by leaving work at work as much as you can. This can decrease your stress levels and increase happiness.
The key is learning and managing stress at work in order to keep it at a healthy level and making sure it does not become overwhelming.
Here are some tried and true ways to learning how to cope with stress.
Prioritize and organize:
This is a great way to learn how to handle stress at work. Here is how to do it:
Clarify goals
Set deadlines
Use your calendar
Make a to-do list
Eat healthy and nutritious food
Ever heard, 'eat your feelings'? It is important to eat healthy foods that are rich in complex carbohydrates that fuel your brain and support concentration. Avoid foods with high fat contents, caffeinated drinks and saturated sugar.
Get enough sleep
We cannot buttress this enough – get enough sleep. Lack of sleep inhibits your ability to deal with minimal level of stress. Negativity affects your mood and outlook. The point is you cannot hope to reduce stress when you are on edge and irritable from lack of sleep.
Establish boundaries
It is easy to feel pressure from availability 2 hours in a day. Establish work-life boundaries for yourself. This might include some rule and time frame about email checking and response.
Take time to recharge
This is known as recovery process. It requires "switching off" from work by taking time away from work and pressure. Do not let your vacation days waste. Learn to relax. Techniques such as meditation, yoga and mindfulness (a state in which you actively observe present experiences and thoughts without judging them) can melt away stress.
Have a support system
Accepting help from trusted friends and family members can improve your ability to manage stress. If you continue to feel overwhelmed by work stress, you may want to talk to a psychologist, who can help you better manage stress and change unhealthy behavior.