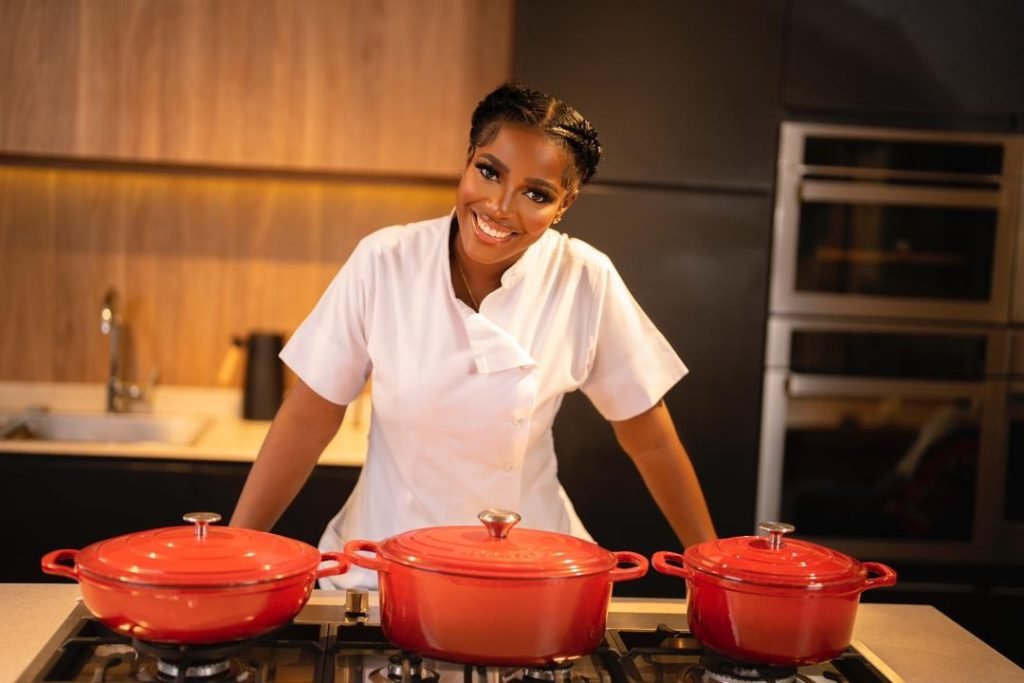 As the clock ticks and the tantalizing aromas fill the air, it becomes evident that the cook-a-thon is more than just a record-breaking attempt; it is a testament to the power of passion, resilience, and the relentless pursuit of excellence. As Hilda Baci Edges Towards Breaking the Guinness World Record.
In a culinary feat that has captured the nation's attention, the renowned Nigerian Jollof Queen, Hilda Baci, has embarked on an audacious mission to shatter the Guinness World Record for the longest cook-a-thon. The four-day marathon, brimming with celebrity visits, networking opportunities, exciting games, and captivating brand activations, commenced on Thursday at 4 p.m. As a celebrated actress, TV producer, and winner of the prestigious Jollof Faceoff Competition in 2021, Baci is determined to put Nigeria on the global culinary map and etch her name into the history books.
Having set her sights on surpassing the previous record of 87 hours, 45 minutes, and 00 seconds set by Chef Lata Tondon in Rewa, India, in 2019, Baci is striving to achieve an awe-inspiring 93 hours of non-stop cooking. Her cooking prowess has already mesmerized audiences during the marathon, as she masterfully employs an array of local and intercontinental recipes to create a tapestry of flavors that reflect the rich culinary heritage of Nigeria.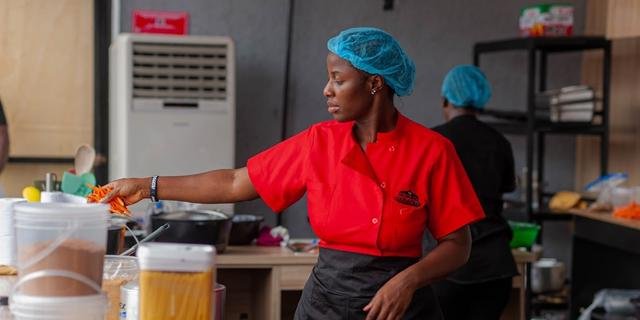 Baci's journey towards this unprecedented achievement has been an arduous one. With over 70 hours of continuous cooking already under her belt, over 100 meals cooked and more than 3000 people served, she is well on her way to rewriting the record books. Her unwavering determination and passion for showcasing the vibrant Nigerian cuisine have garnered widespread support and admiration from food enthusiasts and fans alike.
Beyond the incredible feat of endurance, this cook-a-thon is a celebration of culinary artistry and cultural exchange. With a star-studded lineup of celebrity visits, participants can look forward to rubbing shoulders with some of Nigeria's finest actors, musicians, and influencers. Networking opportunities abound, providing a platform for budding chefs and foodpreneurs to connect, share ideas, and forge lasting partnerships.
The event is not just about breaking records; it also serves as a platform for brand activations, allowing sponsors to engage with a captivated audience. As the intoxicating aromas waft through the air and the sizzling sounds fill the space, companies seize the opportunity to showcase their products and services, leaving an indelible impression on all in attendance.
Hilda Baci's culinary journey captivates the hearts and taste buds of the nation. Her indomitable spirit, unmatched talent, and unwavering commitment to showcasing the best of Nigerian cuisine have set the stage for an unforgettable culinary spectacle. As she tirelessly continues her quest for culinary greatness, one can't help but be enthralled by her determination to put Nigerian cuisine firmly on the world map.
With each dish prepared and every flavor unleashed, Hilda Baci reminds us of the vibrant tapestry of cultures and traditions that make Nigerian cuisine truly extraordinary.