Successful sales people are those who have mastered the craft of business growth in terms of marketing and sales, and they can effectively convey the features and benefits of different businesses to potential buyers. They understand the grand master formula of business growth and are reaching out to brands in Africa and beyond Africa to build a 360-business growth around the world. Our guest is a seasoned Sales and Marketing expert, and in his interview with Gabi, he takes a dive into his journey, meet Treasure Kalu.
He is a seasoned Sales and Marketing expert with a passion for driving brand success. With over 10 years of experience in the industry, Treasure has honed his skills in developing innovative marketing and sales strategies that captivate audiences and yield exceptional results. His expertise spans across various sectors, from consumer goods to technology, enabling him to navigate the ever-changing landscape of the digital era with ease. Known for his creative thinking, analytical mindset, and exceptional leadership abilities, Treasure Kalu has helped numerous companies elevate their marketing efforts and achieve new heights of profitability. 
Join us as we delve into the mind of this Sales and Marketing maven and uncover the secrets behind his remarkable success in the world of Business. 
Walk us through your journey, who is treasure kalu?
Treasure Kalu is a native of Abia State, Nigeria. I am married to a gorgeous woman and we have two lovely children. I have a first degree in electronics and computer engineering. I have around ten years of experience speaking at conferences. Over the past ten years, I have accepted over 250 speaking invitations in five different nations, both inside and outside of Africa. I'm an expert in sales and marketing, and my main goal is to assist business owners and professionals in attracting and closing seven- to eight-figure business deals. I am jovial, I can be playful, I am very serious, I love music, I love traveling, and that's me in a nutshell. Thank you. 
At what point did your adventure in sales and marketing become a reality? What was that breaking point? 
When I began my career, I started out as what most people would refer to as a motivational speaker, and there were a lot of people who would frequently refer to me as a motivational speaker. My brand name, "Inspiring T.K."," originated from the fact that I used to inspire people a lot. The Blackberry phone and Messenger were still in use at the time. I created a community of followers who genuinely cared about what I had to say, and I had to send out an inspirational broadcast every morning. 
At some point I went into the relationship and love niche, so I became like a love doctor, but I soon realized that that niche had its own peculiarities and challenges and could give you the attention that you cannot handle or that you are not interested in at that point of your journey because at that time I was still relatively fresh out of university, single, and still trying to find clarity in life. 
To get right to it, I started working in sales and marketing in 2015. I was in that knowledge space at the time and received requests to speak at conferences and workshops. I also organized conferences and workshops, some of which drew as many as 500 participants, but I didn't have a clear specialty. One couldn't say he is a specialist in relationships or leadership since I was more or less what the Nigerians in my area would refer to as a "anywhere belle face" speaker. 
Within that space, I remember that as a child, I was always drawn to selling, and I earned my first physical cash at the age of seven. I used discarded cartons, bottle crowns, and condemned slippers to build toy cars, and I would sell them to parents who bought them for their children, and these people paid me in return and got paid in coin. I recalled entering the space by selling inspirational books. I was first introduced to the most prominent figures in the international arena through the audio CDs that people like John C. Maxwell, T.D. Jakes, and Tony Robbins sold. I recently realized that because I've worked in the street and am familiar with its language, it helped me specialize in sales professionally. I had to obtain a sales and marketing certification, so I enrolled in some classes taught by Brian Tracy, one of the foremost experts in the field worldwide. I then got started and kept improving.
I know you have coached and trained a lot of business owners, but exclusively, were there times you felt like giving it a break, and what did you do about it? 
Before that, let's briefly discuss a few of my accomplishments. I used to say that my goal in sales and marketing was to impact and influence people's lives as well as make money. You never know how the market will respond to you when you first start out, but since I had already established a brand and a large network of supporters, it was not difficult to make that change. When someone messaged me on Instagram asking how much I charge for private sales and marketing coaching, that was my first major breakthrough and what initially inspired me. She wasn't aware that she would be my first customer. This occurred in 2016, and after I gave her 150k in response, she demanded my account information without further discussion. The next thing I knew, I had a credit alert. 
She also brought in other customers, and she became sort of a point of reference for me as I went through the coaching process with her. I work with corporate clients as well, and I've trained at least seven of Nigeria's top-tier banks and seven insurance firms. I experienced my first significant breakthrough with corporate clients in 2018. I worked with my mentors on some projects and completed some of them on my own. It was a major breakthrough for me at the time since one company had given me a million naira to teach its sales executives. Two years had passed since I discovered my specialized niche. I was three times selected as one of the top 100 sales experts to follow on Twitter in 2016. I was number sixteen in the listing, along with other top sales and marketing professionals. The listing turned into the energy I required to finish the marathon. The truth is that due to the market's constant fluctuation and evolution, my down times weren't a one-time occurrence. 
There were famine seasons in my professional life, there have been times when I was almost forced to hunt for a 5–6 job. When I'm frustrated during these times, I vent. I would look for someone with whom I could discuss my feelings. When I go on retreat, I isolate myself in a place of meditation and reading, and occasionally, when reading, I come across fresh ideas that are just what I need at that point in my life. I also look for advice. I also have coaches because I am a coach. I get paid to coach others in the same way that I get paid to be coached. 
There has been a misconception about sales and marketing, what is the synergy they share? 
Marketing and sales work together like Siamese twins. Sales come into play because they are the ones that open the entrance to your house and let people inside. Marketing is like welcoming people to your door and spreading the word about what you do, but not everyone at the door knows what you do. While sales convert those leads into actual customers, marketing creates leads for potential customers. They go hand in hand; therefore, there would be no sales if there was no marketing. A superstar salesperson in the twenty-first century is someone who can successfully mix sales and marketing. A part of marketing is sales. Marketing is like casting your net into the sea, while sales is taking out your fish. 
Many businesses aren't hitting their desired sales target despite their marketing efforts; what do you think could be missing?
I have a book, 15 embarrassing reasons you're not making sales. I elaborated on the reasons why business people fail, but I'll give a few here. It is a diagnostic tool that business owners require. The first is that instead of marketing to their ideal clients, people often target their fan bases. People who like what you do but lack the purchasing capacity to actually purchase what you sell are your fans. These are the people who respond to your social media posts, leave you kind remarks, then disappear when it comes time to make a purchase. You wouldn't make sales if you put your followers ahead of your clients. 
You also need to locate your starving market. An extremely painful tooth does not require a dentist to advertise excessively because the patient is the dentist's famished market. As a businessperson, identify and pinpoint your starving market. They are those who require what you offer. Another factor is the traffic; this is a market full of potential customers who can see you and are directly in front of you. You won't receive assistance or services if there isn't enough traffic or if no one notices you. You transform attention into sales; you are not a secret to be guarded. 
Many businesses lack attractive offers. You must make offers that alleviate people's suffering, anxieties, and needs. Offer a godfather or grand slam deal so that consumers won't reject your product. Finally, businesspeople should possess the skills necessary to attract, convert, and keep clients. You must understand how to do this. You can receive traffic but lack the knowledge to attract and keep consumers. Most businesses also endure poor customer service. If one can improve on customer service, it helps to have customers who will always come back for your product.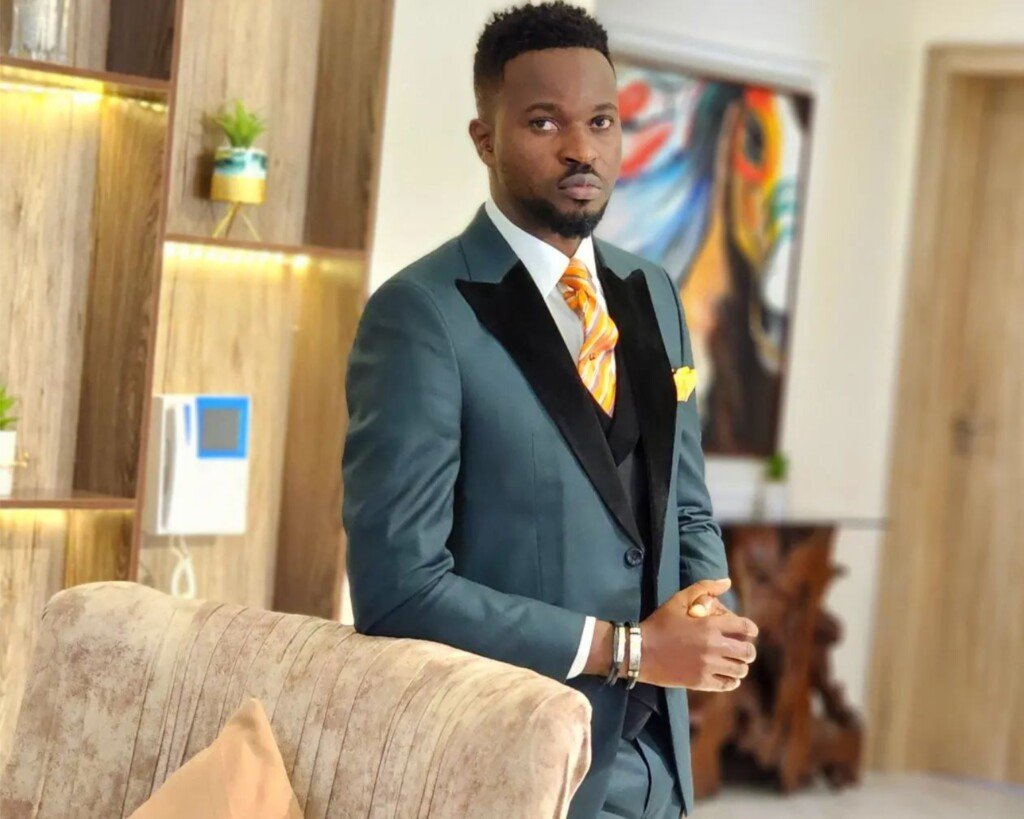 You are a coach, a sales and marketing expert, would you love to share the 3 best practical sales strategies that can help any business?
One thing I would say is that you should become a subject matter expert in your niche. Instead of merely selling, educate people. Become the expert in your area of sales that people turn to for information. Post lifestyle-related articles as well as advertisements. You would receive free traffic if you established yourself as an authority in your sector. The second is to accept technology, regardless of your line of employment or position as a salesperson. Because using technology is unavoidable in the age we live in today, utilize it carefully. If you own a business and don't have a website, you are out of date. You need a website since it attracts visitors from around the world. Third, keep evolving, evolve as the world evolves. That is all I have to say. 
Do you think entrepreneurs need to step up their sales game? And why? Especially in economic downtimes.
Clearly, the answer is yes. According to the book I'm reading right now, How to Sell Like Crazy. Every entrepreneur and business owner's genuine job description is in sales and marketing. Every business owner should improve their sales techniques. 
Where do you see your coaching profession in five(5) years from now?
The truth is that our lives' plans and purposes do not come to us as a blueprint; rather, they arrive to us as a scroll, which means that every day brings new aspects. I used to be cautious when responding to queries like these. I have a vision, and my vision board is my phone's wallpaper. One of my coaching goals is to have a solid foothold in the global market. I am currently coaching an American; I have previously worked with native Americans, but I need to expand my reach internationally. Additionally, I'm considering starting a renowned certification academy. I am establishing that vision this year, no matter what, of a sales and marketing certification academy that anybody may attend. Those are my main objectives, which I have stated. The remaining goals will take hold once I accomplish these first two.
Can you give young entrepreneurs, two or more advice:
Have a compelling "why"; a reason why you started; that is the advice I would give them. When things don't make sense, your motivation will keep you going. My motivation is strong, and those that are close to me are a part of it. I am developing a tiny foundation at this time. Since the foundation I work for picks up street kids from school, they would be impacted if I failed. I see the faces of those who are connected to me whenever I feel like giving up, and it gives me a drive to keep going. 
Making mistakes is inevitable for entrepreneurs because they are a necessary part of the process. You pay school fees to succeed, therefore, don't be afraid to fail. I believe my final quotation should be. It is preferable to fail at something than to succeed at nothing. The final point I would make is knowing when to give up on a concept. According to statistics, businesspeople typically explore up to five different ventures before settling on only one. It is unnecessary to keep pursuing a failed strategy. Never be reluctant to abandon a failed concept. People may joke or converse, but your life is what it is.