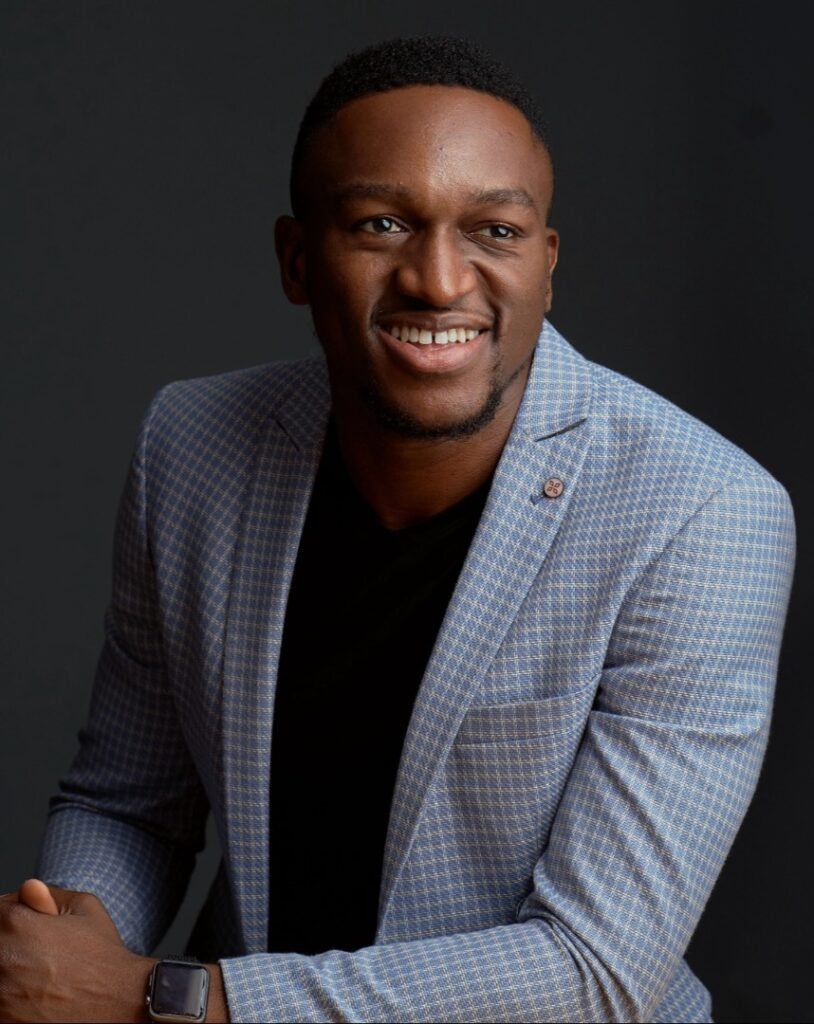 The influx of technology to every young entrepreneur is an ace to growth and innovation; in an economic space where it takes the heart of a lion to thrive in business. Young entrepreneurs have over time had to survive against all odds.  Their grit as entrepreneurs seem to only suffice with their ability to understand the tricks in rendering services. Therefore, to them; building a strong mind, unbeatable courage and the ability to turn the game around become crucial qualities they all need to possess.
Meet Ugo Nwokoro, an innovative entrepreneur in his quest to transform the health sector and create smart solutions that make healthcare fast, easy and much more accessible to health workers and their clients.In his interview with Gabi magazine, Ugo walks us through his journey, sharing valuable insights and strategies that would be of great value to start-ups aimed at making a positive change in their industries.
Can you walk us through your journey?
I'm an entrepreneur that studied architecture in school and although I was doing well at it, I still didn't feel satisfied. I needed something to be passionate about, so I started a business in school, which did well. The business was a recycling one called "FETCH" and unlike other businesses and side gigs I've ventured into; I took it very seriously. Even after I had graduated from school, through my NYSC program, I was still making enough money from it. Later on, I decided to apply for an MBA, for which I got rejected once because they claimed I had no business degree or anything to show me as a business-savvy person.  However, when I presented my business account, financial records and feasibility, I was offered admission at the end. So I have an MBA in business as well.
That was basically how my journey started and I got into tech in the UK. In 2017, I returned to Nigeria and got my first job in a hospital.  While I was there, I found out they were facing lots of issues with software being the major challenge. So, I met my co-founder and we had to brainstorm on a sustainable solution. That was how the idea of Swift Medi Spark started. That is, bringing automation and simplicity to the health sector. Looking back, I realized I've made lots of mistakes, owing to the fact that I had to learn most of the things on my own. There was really no mentor to look up to. So I decided, I would be that person for the next generation of entrepreneurs. Even though I'm not a billionaire yet, I'm able to give enough advice, because I'm probably just one step ahead of someone who's just starting out.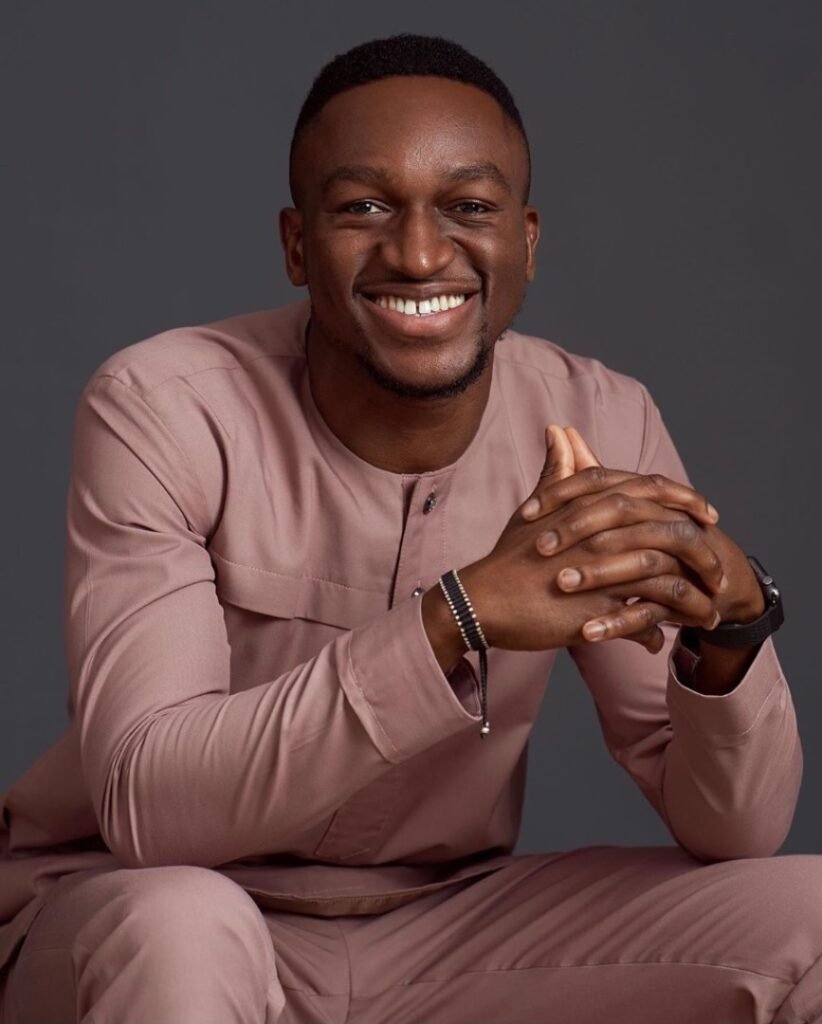 Are you a work inclined kind of person or do you have fun too?
I'm not a workaholic kind of person like people think, I can be lazy sometimes, and I take time out of work to have fun. I love playing basketball too, and when it's time to work, I do my work as quickly as possible, and very effective as well. So I would say I work and have fun too.
Could you walk us through the journey of Swift Medi Spark?
Swift Medi Spark is a software company that provides digital healthcare solutions to hospitals and businesses in the health sector that needs infrastructures to build their businesses on. The idea came from working in a hospital with my co-founder. We joined the hospital in 2017, and we found out that it was facing challenges and had been in a state of decline for a while, particularly for one major thing, they weren't a digital organization. So we built a software to bring ease and speed into what they were doing, and it really worked. They became a lot more efficient, staff were happier, and their patients could get information pretty quickly.
From there we decided to take the offer to more hospitals, and when they saw the result and efficiency, the demand grew and we had to start a company to serve more healthcare businesses and hospitals.
What are some of the challenges that you faced along the journey?
One of the biggest challenges was getting doctors to embrace a digital way of working, because lots of them were trained in school to write things down on paper, and that is not efficient, it's not easy to track and it's not transparent. It has been a bit hard trying to convince them on why they need to document all they're doing on a computer. Explaining why they need to send their prescription digitally to the pharmacy.  Also, keep records and document their bills properly so that their HMOs or their insurance partners can receive a detailed breakdown of their bills and financial records. So those were the challenges, but we've overcome that a bit because now we have over 56 hospitals enrolled in our service.
What would you say is one of the biggest milestones that you ever surmounted?
Yea, the big project we had with the Nigerian military was a huge success. We helped design some of their operations and also  we've have steadily gotten some big clients as well.
Now speaking about good business positioning in Nigeria, how does a particular business or a particular startup get funding from investors?
Being investible has to come first before you can attract investment to your business. Most traditional businesses are not very investible, because of the low returns. A grocery shop won't bring large returns for an investor. Investors need businesses with a massive profit margin, that would pay back double of their investment within a short period. So to be investible, you need to show your business can yield such margin, with real traction, by growing very fast, or by showing an intense interest from customers. For example, if I tell you in our first year, we only had five customers, in our second year, the figure grew to thirty, so that's like a 6 times growth. In the mind of investors, the know if they put in a $100,000 to the business, the value could multiply by 6 to $600,000 within a year, that's a good investment.  That is why companies like tech and software companies get a lot of investment because they're very investible businesses. So you just need to, make your business investible, and show that traction to investors. Another really important thing is, the need to network well. If you're going to raise money especially in the tech space, you need to know people, people need to be talking about you. And it's all about putting yourself out there, networking properly, building relationships and showing the world that you're something to get excited about.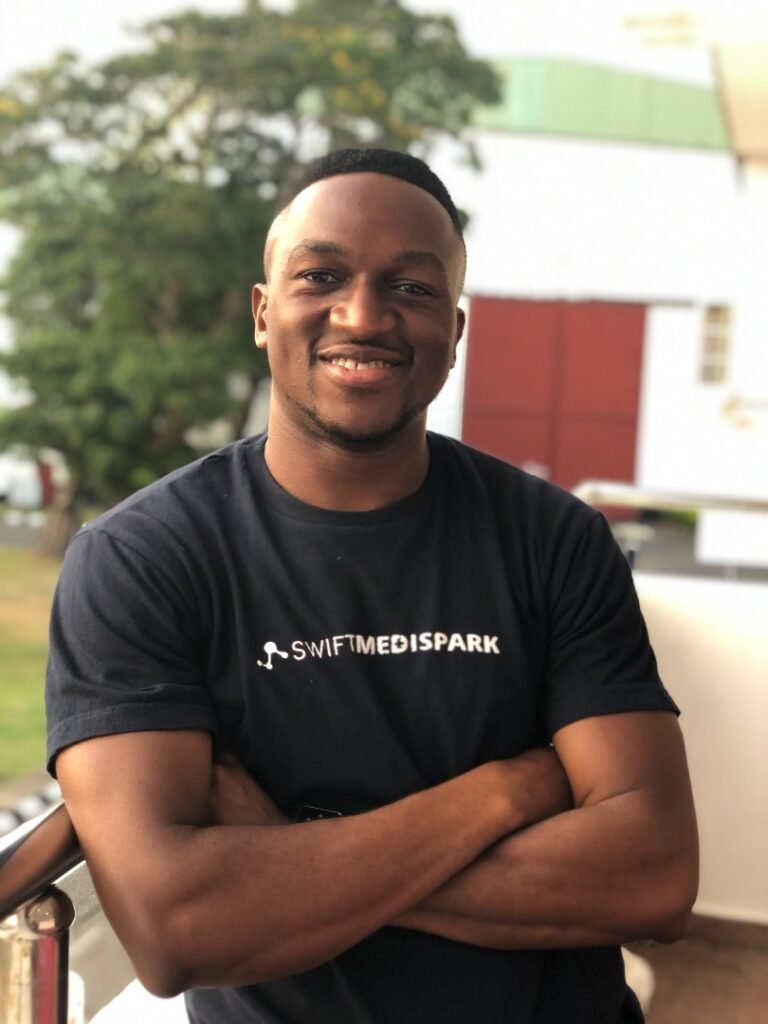 How do you think young startups can sustain their relevance in the Nigerian business space?
A great customer service keeps your relevance because sometimes, you just need to be focused on serving your customers well. There are distractions out there, especially when you look at big brands with the exciting things they're doing; paying influencers huge amounts of money to promote their products and services. This may discourage smaller brands, but the truth is, this might not give them long term growth, even though they would see an interesting increase in sales from that exposure. The major thing young start-ups would have to do to make sure their business survives, is to just keep serving the customers exactly what they want. As a start-up, you need to be very close to your customer and dedicate your services to them.
For us, Smart Med was just a simple database when we started, but we've recorded massive growth over the last four years, because we are constantly talking to customers, asking what their challenges are, what's working for them and what's not, and what other things they wish we add. I think every business need to maintain that close relationship with their customer to maintain relevance in the market.
How do you think entrepreneurs can maintain the connectivity between their brand and their target market?
Yes, there could be a disconnect between your brand and your target market. One major cause of that as I said earlier is distraction. An example of this is, a Fintech startup veering into the crypto space because they feel they could take advantage of the trend to build a large fan base. Established brands like Paystack won't do that because they know payment is where their customer base is. So most start-ups are distracted by the hype and are losing customers as a result. If you have paid customers in a specific sector, and your brand is well-aligned with their wants and needs, just stick to them and go deep, instead of going wide. By going deep, you're focused on a specific niche and serving that niche better and better, rather than going wide and not really capturing anyone's heart in the process.
Do you think diversifying is a problem?
 At the early stage of a business, diversifying is a business killer. Businesses that consider diversifying  now are very old companies, like Coca-Cola, and they all started with one product. A startup that just entered the beverage market can't keep up with over five different varieties, because they won't have the resources to maintain a steady supply. Just focus on doing one thing, and when your customers fall in love with it, you can begin to offer other adjacent or complementary products.
What are some of the core values every startup should have?
One, listen to your customer and don't be distracted by other start-ups raising money, just make your customer your focal point, make sure they get immense satisfaction from your product. Next is, to remain frugal, don't spend on unnecessary things, it would be unwise to spend your investment capital refurbishing your workspace and buying expensive laptops for staff when you're supposed to be thinking of how to serve your customers better.
Also, make something people want, don't go straight from having a hunch or thinking of a solution to building a product. Always make sure you're solving a problem by making what people really want. That means you're finding an actual solution to your customer's pain points.
Do you agree one needs to lose in business to win?
Obviously, there are times you need to lose to win because failure is frankly the best teacher. Even if you're blessed to have mentors guiding you, it's the mistakes that you make that embed those lessons into your head. You don't forget your mistakes so easily. As an early stage first time founder, you need to accept inside of you that the business might fail, even if you spent two years building it, but the interesting part is, you will become who you need to become to start your next business and excel at it.
What are your future plans for Ugopreneur?
I would love to make the Ugopreneur's brand presence much bigger and I want to help more people grow their businesses as well. As time goes on, I have plans to grow my brand beyond what it is now, and have more people on my team, so I can help a lot more start-ups. And that will mean expanding beyond Instagram to other platforms like YouTube and Twitter. Someone has offered me some money to start something of such before, like a VC fund to invest in other start-ups to help accelerate their growth. I believe as long as I can help other entrepreneurs become who they need to be, then I will be happy.
What's your final piece of advice for young entrepreneurs out there?
The best thing entrepreneurs can do for themselves is to be fully immersed in whatever they're doing. I think that is the ultimate solution to every single problem an entrepreneur can have. If you're fully immersed, problems are solved themselves in a matter of time. You have to give your all to whatever you're doing, go neck deep. If you want to build a business, immerse yourself in it. If you can't do full time, make sure you dedicate enough time to it daily. If you're in tech, for example, make sure your Instagram feeds is full of tech advices and tech-related content. Make sure you read books that are related to your industry and have valuable discussions and conversations with thought leaders in the industry, it will help you get immersed into the space. Surrounding yourself with a network of people who are also fully immersed in the industry will help you a lot. I once applied for a highly competitive program, YC accelerators, all I had to do was pull out my phone and call my friends to see if anyone has applied for the same program before, and as competitive as it was, I got 6 people in my network who have successfully applied earlier. That was because I attend a lot of tech events and I'm always open to conversations around tech. I also hang out with my friends and visit their offices once in a while to have some valuable discussions, and that was how I got to West Houston last year. So I would advise that you immerse yourself in your industry and follow the right people.