What comes to your mind when you hear "Startups"? What do you think goes through the mind of every entrepreneur?
Follow us on this journey with Nzube Nlebedim, as he takes us through the paths he has walked and the ones he hopes to tread on, even during this entrepreneurial journey. The gifted writer's unhidden creativity motivated him to ignite this phenomenal brand, The Shallow Tales Review (TSTR).
THE MAN BEHIND THE BRAND
Nzube, the brain behind The Shallow Tales Review is a Nigerian fictionist, dramatist, poet, critic, journalist, publisher and editor. He is fun, polite and thoroughly likeable. He holds a BA in English Literature, from the University of Lagos, and also has radio journalism training from the Nigerian Broadcast Company. He is a passionate African writer who believes in curating the unique African literary experience. He has been published on The Journal, Kalahari Review, The African Bard, YNaija, African Writer, Children, Church and Daddies; Liberation Now, The Shuttle, and several other platforms.
His novella, A Cry Within, was long-listed for the 2018 Quramo Writers' Prize. In 2017, his short story came top in the Ecuador – Nigeria Young Writers'Short Story Award and was translated and anthologized. He is the founder and chief editor of The Shallow Tales Review, an online literary magazine that curates African content. He lives in Lagos, Nigeria.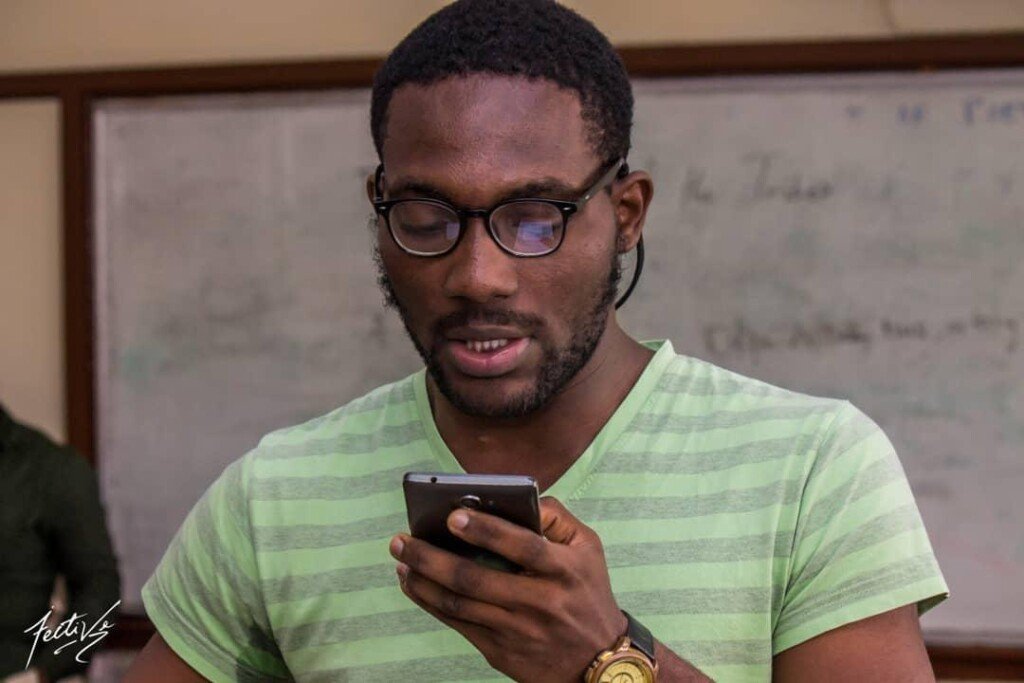 FIRST CONCEPTION
It is not surprising that Nzube first conceived the idea of the brand in his service year in Akwa-Ibom, 2019. Before The Shallow Tales Review was fully conceived, Nzube's love for curating African Literature was reflected in a weekly publication he started, which went by the name "Be My Guest Writers' Session" via Medium, an online site for writers and readers alike. The Session was published every Friday with Nzube soliciting creative works from writers around him.
Later on, he fully implemented TSTR in January 2020. This time, he was ready to fully go into the entrepreneurship world, and he handled TSTR as such — a promising brand. With a team of highly skilled editors and writers, they began publishing on WordPress, and in March 2020, they began producing their full magazines.
When asked about the inspiration behind the brand's unique name, Nzube affirmed that The Shallow Tales Review came to him divinely inspired by God. For a creative individual like Nzube, to start up a magazine that speaks to the shallow Nigerian, the shallow African, the shallow Black, is nothing short of a revolutionary movement.
THE BRAND'S PHILOSOPHY
Having said that, Africans are seen as third world people and have seemingly "third world" ideas. However, TSTR as a brand would bring to the fore such literary, cultural, intellectual, artistic and even sexual issues formerly relegated to the background or avoid outright. According to Nzube, the idea came to set up matters that address these issues squarely and with optimism for a better portrayal. The magazine tackles matters that show that Africans are not"a third world people," but are a race equally important, replete with intelligent and creative people. In his words, "we developed a magazine to address crucial, thoughtful issues." This explains the unique identity of TSTR.
In addition, Nzube claims to tell the optimistic African story:
"We've seen many pessimistic stories. Ours offer a counter-narrative to these stories we've been hearing about Africans. Our brand believes in the promotion of culture, African literature, as well as African writers, who are seen as underdogs in the general society."

Apparently, the brand's logo is an undeniable evidence that TSTR is primarily focused on Africans, especially the "Shallow Africans." About the brand's logo, Nzube has this to say:
"The feather symbolizes knowledge, which is power. And the feather floats on water. The water signifies the machinations of people Africans or not, who try to submerge the creative prowess of the African, but our feather refuses to drown. The feather, apart from being a symbol of knowledge, also symbolizes the "African man" — the African man who refuses to be drowned or even submerged and who floats comfortably above the waters that try to drown him.

EVERYONE FACES DIFFICULTY
While we talk about the sweet poetic part of owning a brand, let us not forget the difficulties that always come with it. Nzube affirmed that difficulty is a general thing, as everyone faces it. He made it known that one of the problems, or better put, features of a startup is changing. Remember, as a brand, TSTR started from Medium, publishing weekly. But guess what? It is now a bigger and better brand! According to him,
"We didn't have a website. We were still publishing on Medium before we later moved on to WordPress. We had no exposure. We had no publicity. We had no recognition. We weren't exactly recognized outside Nigeria."

But irrespective of these challenges, just like the feather on their logo, TSTR has not only managed to float above these difficulties but has also succeeded in creating a niche for itself.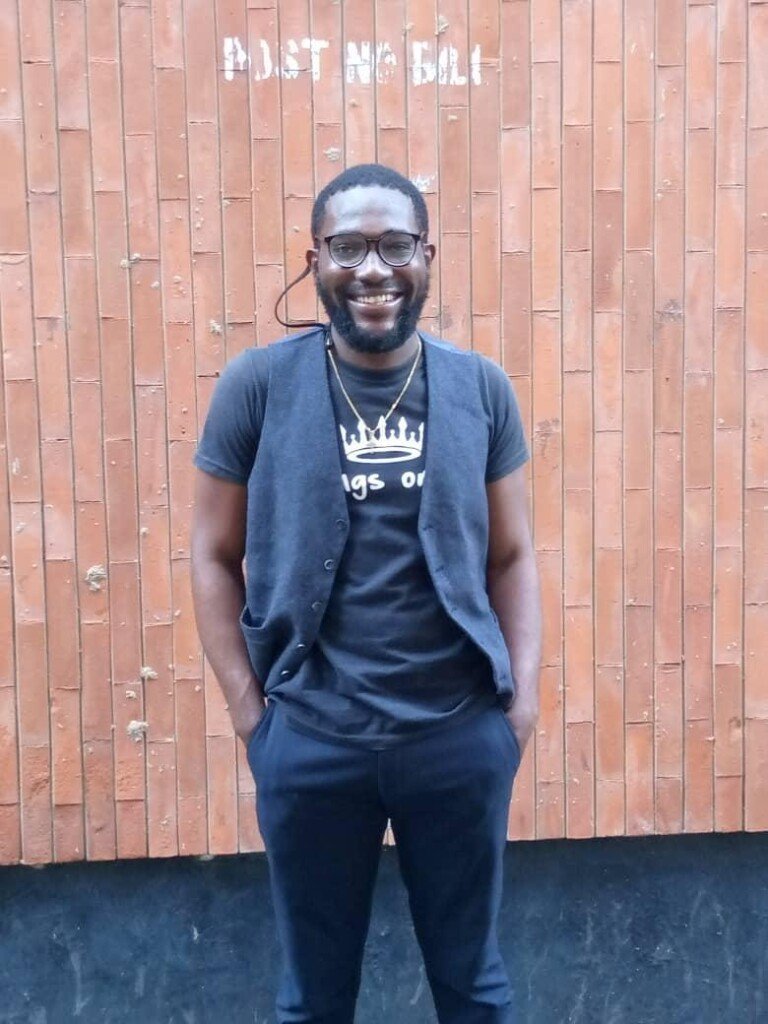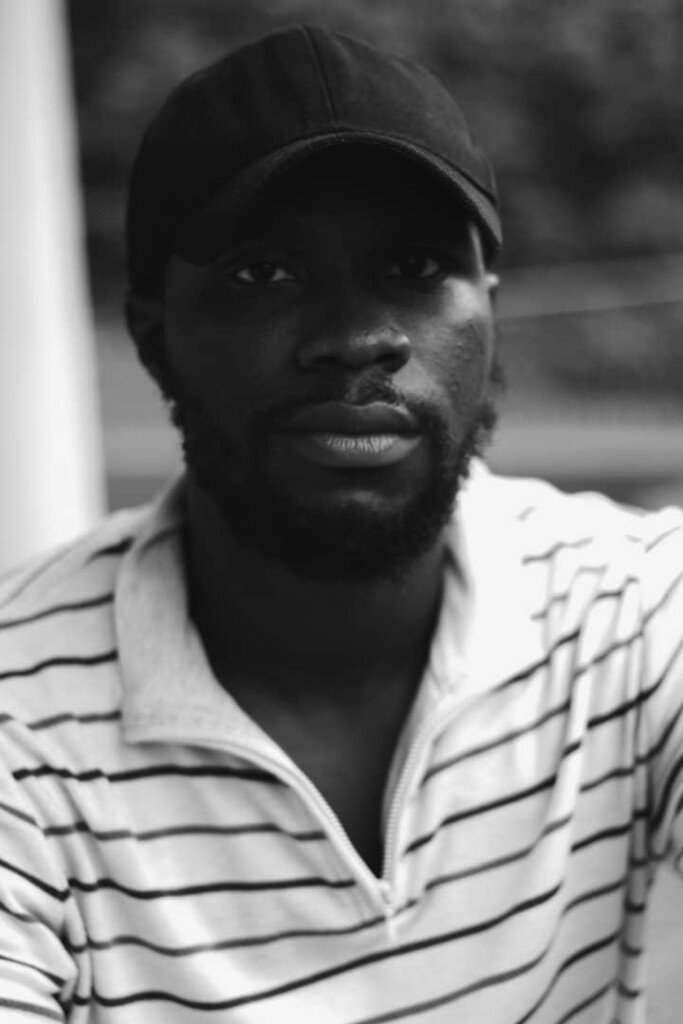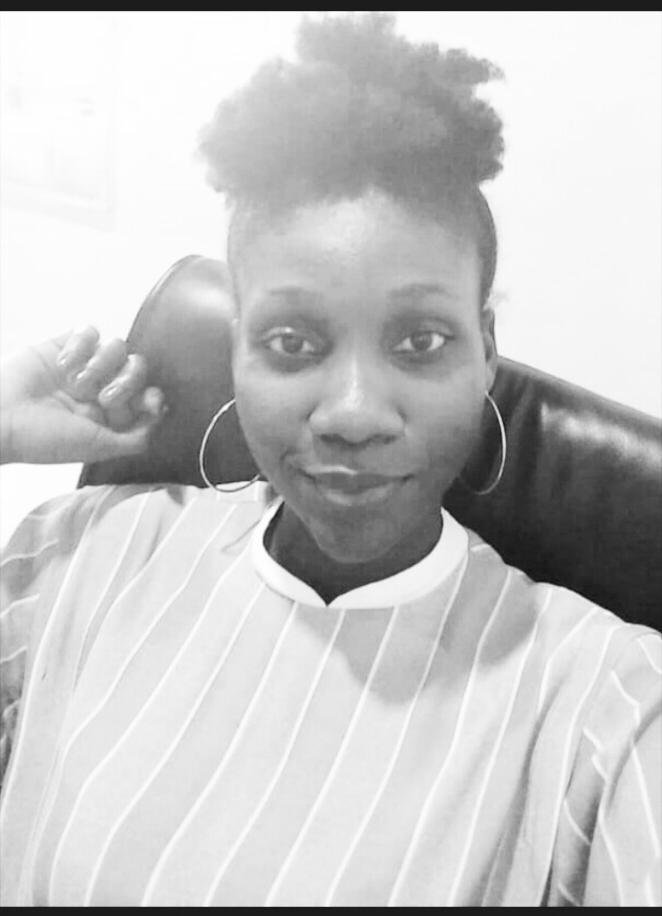 THE BREAKTHROUGH
Today, TSTR has gained recognition in considerable places in Africa. The magazine has published very distinguished writers, like UkamakaOlisakwe, author of Ogadinma, or Everything Will Be Alright; Samuel Monye, winner of the inaugural Quramo Writers' Prize, Emmanuel Michael, winner of the 2018 Quramo Writers' Prize; Pushcart-nominated poet and author, Chidiebube onye Okohia who doubles as the magazine's in-house poetry editor; Sai Sabouke, Iwu Jeff, and many others. They have also published writers from Malawi, Liberia, South Africa, and even the beautiful Kenya.
Basically, starting up is quite difficult, and it is even more difficult to get your desired exposure, but continuity is what really matters.
ROLE MODEL
No man ever made an island, and no tree ever made a forest. We're all connected in ways more than one, and for every unique idea, there is at least someone who has gone before us on that same path. Wisdom demands that we look up to them to attain the success we desire. Here is what Nzube had to say about other brands they look up to.
"Truth is, while we have our purpose as our greatest motivation, it is not wrong to say that we have people we look up to. For TSTR brand, there are quite a several magazines we look up to. Some of which include African platforms such as the Kalahari Review, Lagos Review founded by Toni Kan and Dami Ajayi, The Republic, as well as Lolwe Magazine by Kenyan writer, Troy Onyango."

According to him, "these are African magazines and it's only wise to look up to some of them for ideas while we add our unique angles."
WE HAVE A GOAL
It is not uncommon for entrepreneurs to get so caught up in rivalries and competitions that they forget who they launched the brand for, and what their original goals were. Nzube emphasizes that TSTR have no one they see as competitors. He stresses the fact that the literature business is not exactly a competitive one, as everyone sticks to what they love doing, expressing themselves in creative ways unique to their identities. Every member of the team at TSTR is passionate about the magazine because they are all doing what they love doing.
"We have a goal. We have people we want to be like. We don't have people we are fighting against. We just want to be great at what we do. There's no competition here; there's just a target to meet. In the next five years, I see us publishing prints and paying our contributors. It is one of the things more African publishers should be doing. We hope to organize many literary workshops and contests all over Africa and the world in general."
DEAR STARTUP,
As a startup, how passionate are you about your ideology? Do you keep pushing, or do you wait on people to do that for you? For every budding entrepreneur, Nzube advises that you be your greatest motivation. Read his short letter to you:
"Dear startup businessmen and women, no one will help you push a business. You need to first push, and when others see how hard you try, then they'll push with you. Be your own push, even when the days are tough."

He also advises young entrepreneurs to tread the path of continuity. A lot of businesses, magazines, journals, and other startups have come up and folded up in days, weeks and even months without any significant achievement in their worlds. He says that every startup should begin with the end in mind, and this end should feature them finishing what they have started. Nzube believes that any idea worth starting is worth finishing.
In essence, however small, start because there's a whole lot of difference you can make with your startups.