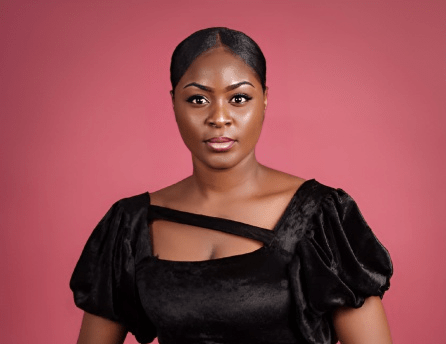 More than having a gorgeous fashion sense evolves one of the fastest-growing fashion institutes in the heart of Lagos N'vogue. Its ability to fuse decency, styles and trends into its pieces is something the fashion world needs now. The fashion world has its challenges but N'vogue survives the break every fashion institute goes through to stay afloat in the business.
Meet the delectable Nelly Jacob, CEO of N'vogue discussing nuggets in the fashion industry in her interview with Gabi Media as she takes us through her journey to stardom with a never-dying spirit of giving up.
KINDLY WALK US THROUGH ITS INCEPTION
Fashion design is focused on apparel and custom ornamentations depending on cultural and socially accepted standards within a particular period. Therefore, Nvgoue as a brand is set to create sensational products in alignment with the basic concept of life and existence. We are out to provide services in dynamic styles to all classes and above all, we hope to be a cogent tool of empowerment to eradicate poverty and unemployment in the society at large.
AS A FASHION EXPERT, WHAT MAJOR CONCERNS DO YOU HAVE ABOUT THE FASHION INDUSTRY?
The fashion industry is the most glamorous and most underrated of all industries. I feel pained to see customers or individuals who are direct customers of some fashion industry say that the fashion industry is made up of hobbyists and shallow-minded women. I mean, it's a huge insult to the industry and its scope.
But then, I wouldn't fail to affirm the truth that sewing or fashion designing is a perfect skill that can never run out of existence because of the deep significance of humans covering their nakedness in conjunction with trend and style which serve as a major factor for it to have been commercialized over the years and it worth it.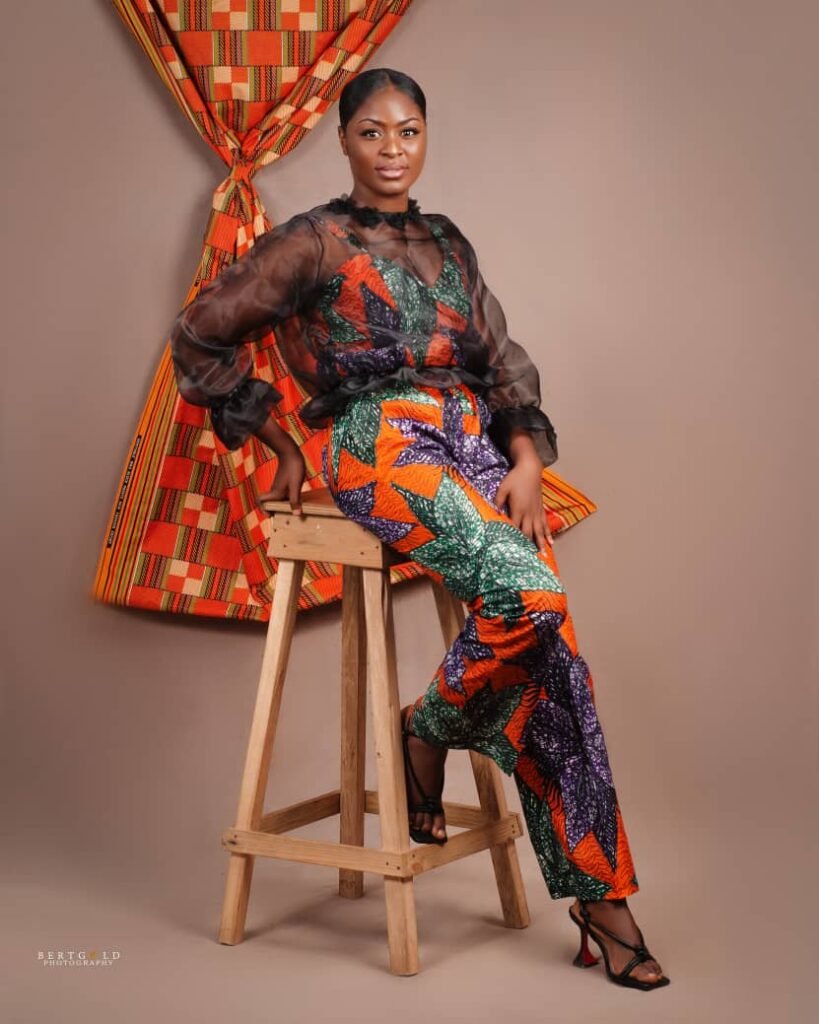 HOW HAVE YOU BEEN THRIVING IN THE INDUSTRY?
Many designers including myself face rejection and too many objections from clients. In some cases we are left with no choice, so we are strongly committed to satisfying them regardless of how we feel towards their mode of approach. In almost every corner of Lagos, I find many tailors and designers who are even better than I am in the business. Sometimes, I feel discouraged about it yet I ensure to improve my skills on daily basis, I network with other designers, develop proper communication with my customers; create a unique mode of styling my customers and certainly meeting customers demand in quality standards and satisfaction. Being focused remains the deal for me.
WHAT HAS BEEN YOUR MAJOR CHALLENGE IN THE INDUSTRY?
The challenges facing designers in the fashion industry are indeed numerous. N'vogue as a case study was challenged with the ability to retain customers. You see satisfying customers based on their specific demand requires physical, mechanical and mental effort. What makes it more tasking is the creative aspect of it having acknowledged the fact that a lot of persons are handling the same business as we do therefore we strive to become exceptional amidst others. Another challenging factor is proper timing and schedule for delivery and appointment. 
When N'vogue started, it was terrifying for me. Lots of customers complained, at some point, I wanted to shut down and go back to the life of an employee but good enough I linked it with other brands stronger, bigger and better than mine to gain certain secrets on how to maintain the business. Thank God, it's been a year and 10 months and we have been able to beat down some of these challenges.
HOW HAVE YOU BEEN ABLE TO RULE OVER IT?
I have been able to rule over some of these factors, by constantly satisfying my customers' needs. You know, linking with other stronger brands to stay firm in the fashion world help curb challenges. Sometimes when life gives you a hard time, getting tough and true to what you do is the way to move on. Although, I still need to push through to attain a height better than where we are.
WHAT PHILOSOPHY/ INSPIRATION DRIVES YOUR STYLE?
Decency is practically my inspiration. I am touched by the silent cry of decency and its request for recognition in our Demoralized World/ environment. It's now almost an offence to see women/ladies dressed in modest apparel even in our so-called religious gathering and this is gradually erasing the basic teachings of morals and modesty from the minds of our young girls. So, we tend to make women, ladies and girls feel comfortable, bold, recognized and acceptable anywhere they go at any point in time as they put on themselves modestly and dignifying apparel.
HOW DO YOU DEAL WITH CUSTOMER SOURCING, SATISFACTION, RETENTION, SEEING THAT THERE ARE FLOODS OF DESIGNERS?
Any upcoming designer who isn't ready for competition isn't in the business yet. Sometimes, I get frustrated when I fail to please my customers thus my passion for the job gives me the moral to go improve my skills. I don't stop there, I also model my clothes. Anyone who sees me will definitely seek to meet my designer or be too eager to know my fashion plug. I get a lot of compliments from people and often I say this to them, 'you love my dress, yes I made it.
That has been how I have projected my style and trends over time and this could prompt someone to tell others about you and that business of yours would develop a swift network. The online advertisement also helps a lot in platforms like Whatsapp, Instagram, Jiji, etc. Take note when you please a customer you are sure to have four new customers. That is the metric of the fashion world. 
ARE THERE THINGS YOU WISH YOU KNEW BEFORE VENTURING INTO THE FASHION INDUSTRY?
Yes, one of them is emotional control; you see businesses thrive due to emotional intelligence. I don't know of any business without emotions. Every brand is a depiction of a story and the way you tell such can be a magnetic pole to your brand. Understanding how your brand could appeal to customers' emotions is as important as emotionally managing them to say glue to your brand. 
As an entrepreneur, I wish I had a deep understanding of emotion management, how to manage people before starting my brand but I have had to learn it in the business. One other thing is the Noble acts of saving. Yeah, I knew the vitality of these things but then I never fully understood how important they were until I ventured into the business. 
WHERE DO YOU SEE N'VOGUE IN YEARS TO COME? 
By the grace of God backed up with Diligence, consistency and intelligent work, we hope that N'vogue will not only be a fashion institute but a well-recognized organization that would be of positive and outstanding influence to the society at large. We also hope to partner with other Fashion institutes and NGOs in future as becoming a stepping stone to success for those who are less privileged. We shall not fail to see to this.
WHAT ADVICE WOULD YOU GIVE TO YOUNG DESIGNERS JUST STARTING OUT AND HOPING TO MAKE IT IN THE INDUSTRY?
I'd advise them to find passion first in the business they are into, remain focused, network with other designers and above all take away their fears. If they can do these things then they would fail to find solid ground in the industry.