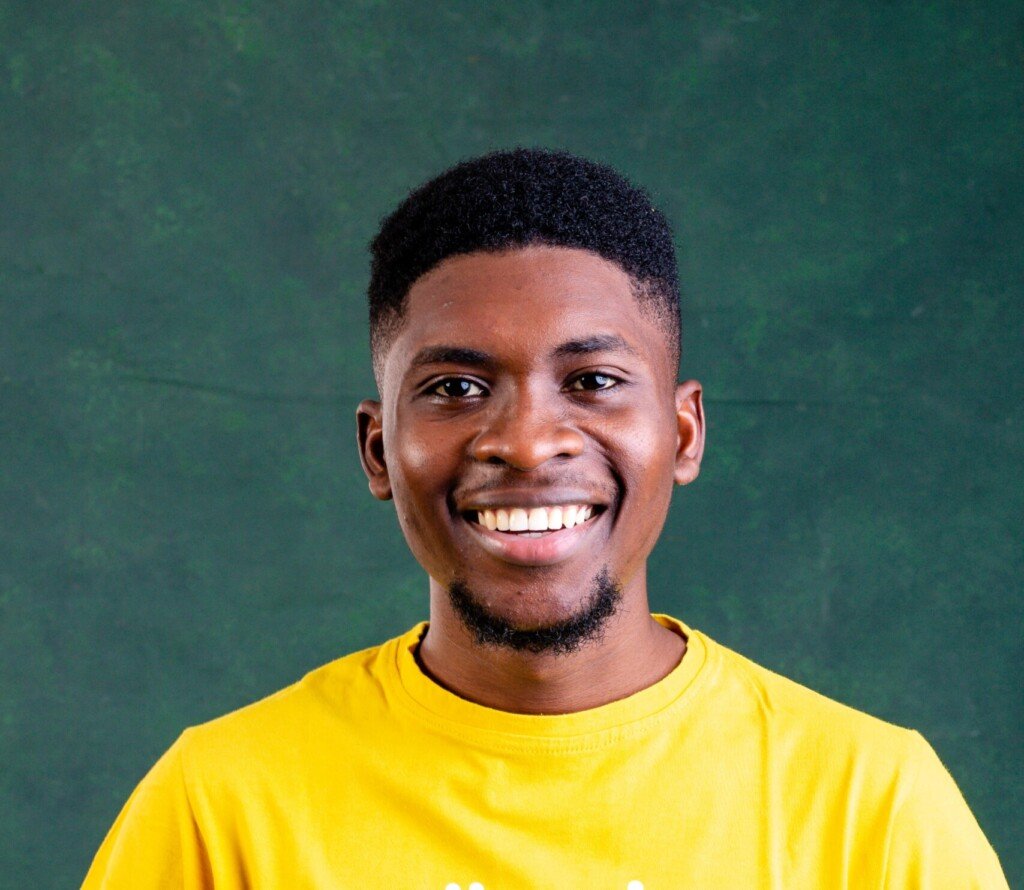 What's a business without an identity? It's no news that building a strong brand's identity is as good as building a formidable business niche. One could safely say a good brand is the heart and soul of every business, as it defines what you do and how others perceive you. This explains why no business can claim the stature of perpetual growth without having a solid branding strategy as a pedestal.
Meet the Yellowlyfer himself, Seyi Olaniyan, a business strategist, event manager and brand builder, he is also the C.E.O Yellowlyfe; a fast-growing lifestyle company. In his interview with GABI, Seyi shared the story of what we all call his humble beginning and gave valuable insights on how businesses can leverage on branding to grow their businesses to a global cadre.
Can you walk us through your journey so far?
It's been a journey of resilience, hard work and determination. I started as a graphic designer back in school to make ends meet and then grew from being a survivor to an adept now making an impact. I remember days where I was putting in my all into designing and still get as little as two thousand naira. I am someone who has always wanted to be different at what I do and I can say it all paid off.  Today, all the skills I have learnt in the past have helped me with Yellowlyfe and every other thing I do. And as I look into the future, I see myself doing more, building communities and making meaningful impacts.
Yellowlyfe, what's the philosophy behind the brand name?
To be honest, I ran a magazine company in 2014 that failed, it was a lifestyle magazine intended to showcase stars of different universities to the world. For me as a person, I've always had this connectivity to living a dynamic lifestyle and that was what birthed Yellowlyfe. Yellowlyfe as a lifestyle company is positioned as a lifestyle organization, embodying some other products. While coming up with the name, I thought of the fact that Yellow is a happy colour, it signifies joy and this led to the brand's tagline "enjoy the moment". Every moment you find yourself, you have to find peace, and for you to find that peace, there must be an inward flow of joy and life as these are what connect every being together even though some are not living their lives to the fullest.
The company began as Yellowlyfe style, but during the growth process, we removed the style which is sufficient to attest that we have different products. We have Yellowlyfe style, Yellowlyfe tours, Yellowlyfe merch, but the company name remains Yellowlyfe. That was how the name was birthed, and the fact remains that it was the idea of the lifestyle company I ran in 2014 that gave birth to Yellowlyfe in 2018. The love I have for lifestyle allowed me to redirect and form a new thing that would be the next big thing in the industry.
Have there been challenging moments in your journey, and how did you pull through such moments?
There's a popular saying that, "knowing why you started is more important than where you're going". The reason can be a driving force to the growth of any business. Why you started is really essential because it gives you direction of where you are going. If you allow where you're going overshadow why you started, you might eventually give up. So, I think one of the things that drive me is just asking "why did I start this in the first place"? Of course to solve problems, and if I couldn't solve the problems, I will keep moving.
Not every human being at an early stage of life, would necessarily come to the consciousness of who they really are, but the moment they find their purpose and the why factor, the path becomes clearer. Where you're going matters a lot, but why you are here on earth matters more.  Every human experiences both the rough and tough; there are days when you feel down and days when you feel up. However, when the downtimes come you must learn to deal with them because there are definitely going to be hard times. Trust me, if there are no hard times, you may not enjoy the good times.
For Yellowlyfe, the growth has been phenomenal, but it wasn't that easy as people thought it is because they were lots of personal funding. At a point, there was no cash inflow, yet I have to continue with the mindset of growth. Maybe it will grow; the most important factor is why you started which is what keeps you going. Then, we can look at where you are going.
Also, another important thing for me most time is having the right team to work with. You actually need people who can motivate you when you are down but when that is absent, always be your own motivator. Your parents can't motivate you as much as you're going to motivate yourself. At times, you can be at the corner of your space reinstating to yourself that "you have to do this regardless of whether or not you are being supported". If you do not tell yourself that often, you might find it difficult to go far. More reason you have to make sure that being your self-motivating factor is essential than anybody else motivating you. Although, you might need external motivation, but it should come as validation which we don't really need at times. Your validation is the most important to keep you going.
How do you get to strike a balance between all you do as a strategist, brand builder, and event manager?
Jokingly, there are days where I feel like running away. However, from the beginning of my career, I've always had the skill of multitasking. It is a daily routine for me to juggle a couple of things together because I prefer to always have some things to do rather than being idle. I can shuffle around all regardless. Again for me, branding also comes with strategies that are somehow aligned with each other. The only different thing is the event management which aligns well with my personality.  So, everything I do comes with ease, because I have had them deeply in me for a very long time.
Even though branding hasn't been for a long time, I have fallen in love with it and doing it comes with ease. Juggling everything together is something I know my energy can take because I don't like to be idle, I like jumping from one thing to another and I think I can delegate a lot.
I have my team members and also a personal assistant that can sort things for me. However, before all this, I have been doing everything. I'm also into project management, but I don't want to include that because people may think I am too involved in a lot of things, and start asking questions about how good I am. But trust me; I have proof for everything I do.
However, people have a mindset of imperfection especially when you are involved in a lot of things. However, you can perfect all your cards if you want to, it all depends on how dedicated, committed and passionate you are. I have been around for a couple of years now and there have been great testimonies.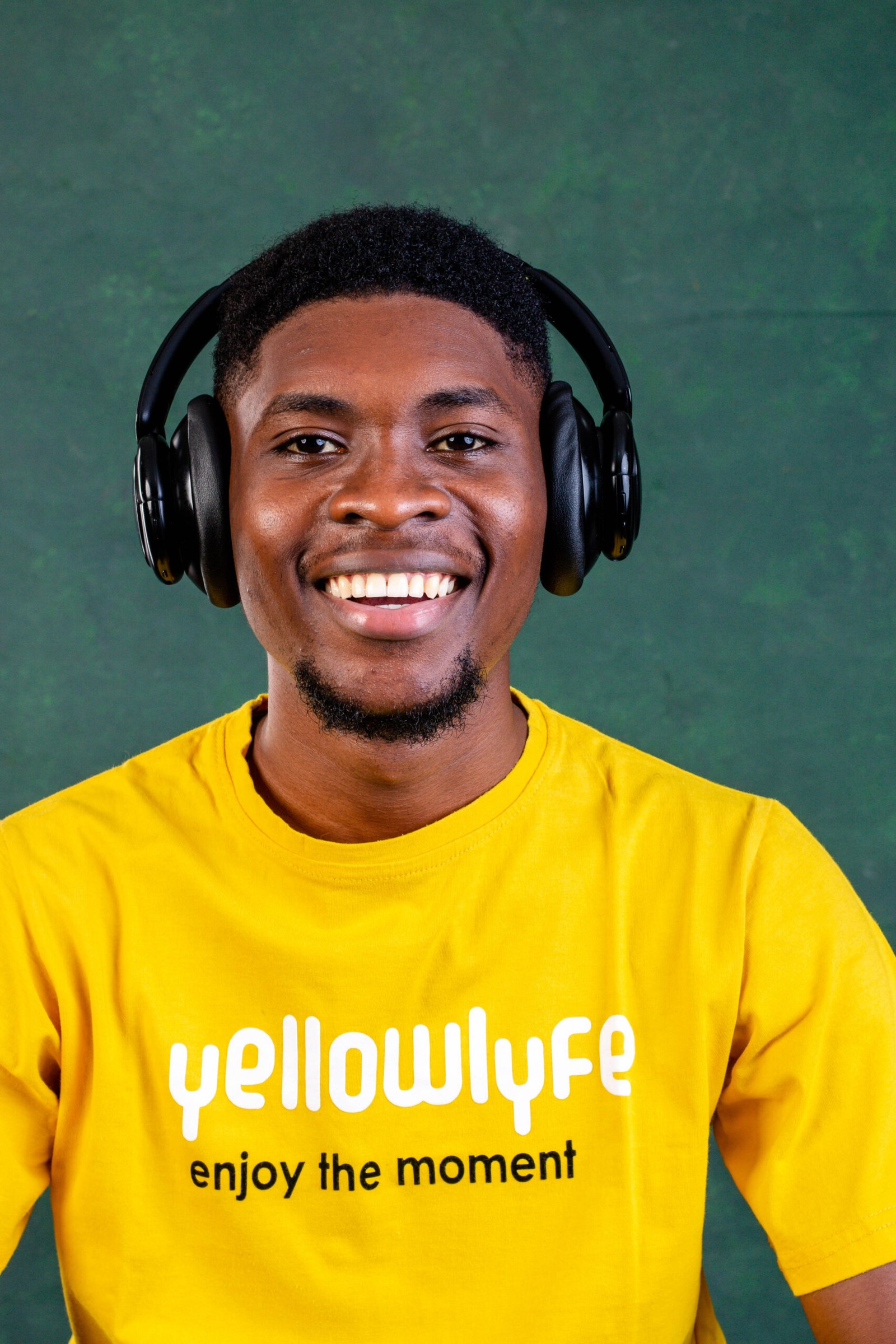 Hard times call for smart measures, how did the COVID-19 pandemic affect you, and what was your experience as a brand strategist?
My Covid-19 story was a really bad one and to be very honest, during that period I found out who I really was. It was then I went into branding fully immediately after the lockdown. I was just a designer growing into a communication specialist, but going into branding and being a brand expert took months of dedication and working with people to help their brands grow.
Also, you have to live beyond the physical, your brain has to be active, you have to be constantly thinking of your next move. If this doesn't work, you can quickly think about something else that would work.
So my advice to businesses is that you have to know how to monetize your business online. Even if you're selling "Okirika", you need to have a way to manoeuvre your business from physical to an online store, so when things go out of hand, you will still be able to sort it out. Also, if your demand doesn't meet your supply, you must think about how to solve these problems because obviously, problems will always occur. Covid-19 is a major problem and perhaps you decide to start sowing nose masks for sales. When you find yourself as the producer of nose masks, then you can denote that you are solving a problem indirectly.
For example, if you are a fashion designer and I need nose masks for my company, you get the job done and when you are consistent with it, you will start sewing for the whole country. Personally, I think it's about knowing the right location to provide the right solution and the right place to sell the right thing at the right time.
What's your advice for startup entrepreneurs, what do you think they should focus on while developing a resilient brand strategy?
I think they should focus on why they want to be different from others; they should focus on good quality. A business with good branding that has a bad product will fade off eventually because good branding is not sustenance for a bad product.  So before anything else, you need to have a good product.
After which, you must have a good brand with a solid marketing, you definitely will survive. So first and foremost, your product has to be of quality with a solid brand, then you define your audience in terms of the people you are selling to, knowing if they are working-class or casual people. That would be a deciding factor for where you are going to sell your product, maybe on LinkedIn, Instagram, Twitter, Facebook.
The next thing is to determine why you are different. You have to know your unique selling point in terms of how you package your product, the quality of your product, how you sell, the customer services, your welcoming attitude to guests or your store gifts. On the other hand, you should identify your goals, that is what you are trying to achieve. State your short term and long term goals, what you want to achieve in the next two or five years. Subsequently, you should know why you are selling. For example, why are you selling groundnut?
Do you want to provide a solution to hunger or is it focused on those who enjoy drinking garri with groundnut? Also, as a bead maker, what is your purpose for making beads? Do you want to make women beautiful when they wear beads around their waist or because you want to make them sexy for their husbands?
Finding answers to these questions guide your foundation and it helps lead your business in the right direction. In the same vein, let your team members get to align well with the vision because they know you have a clear goal about the business you have identified and let them see what sets you apart and makes you different.
As a brand strategist I would say this, let your product comes first, your audience, your niche, and then the platform where you sell follows. All these are your guides because at first, you have to define who you are selling to before you know where you are going to sell. When you follow this process, then it's going to help set a good foundation for your business.
With the disruption going on in the digital space, how do you see branding evolve in the years to come?
No company can survive without branding, it's evolving already and this is essential for every business. So, you need branding for your company to survive, be on top of the trend and be different. Over the years, it has become a necessity that without a good branding, your brand can't be anywhere. For instance, what was your perception about Airtel 10 years ago? And what is your perception about Airtel now? They simply use branding to create a new perception that makes you fall in love with them. Although, you are not a user, but you love the brand and that is what we call branding basically.
Imagine companies who launch out without an excellent brand, how would this create a good narrative, how will it create a good perception, how are they going to survive. Imagine a company that wants to compete with MTN but does not invest in branding, such a company will eventually die off.
If not a brand builder, what else would you have majored in?
I am known for a lot of things, so if I'm not a brand builder, maybe I would be a project manager or be a strategist. If not any of that, maybe I would just be a graphic designer. I started my career as early as 2013 when I was in 200 level, then at the age of 17 or 18. This helped me to know the direction I am heading to and also what I will be doing in the future. Though it may not be for a long time, but at some point, I realize my certificate isn't going to feed me. I also operate an NGO which I don't speak of often. Perhaps, I would have focused on that with my partner Mo'with Seyi.
The NGO is basically to help people that are intentional about brand building. We have executed 5 editions, trained over 1,000 young people and still counting. So I have different options of what I could have become.
What is your final piece of advice for careerists and entrepreneurs out there?
I think I just have five unique nuggets. One, be ready to fail. You need to have that mindset of 'what if I fail', then I will move on. You have to overcome the fear of failure because if you are scared of failing, you're not going to do anything worthwhile nor do big things, growing would be inevitable and you may be stagnant. If you're scared of losing, you're not going to build the next big thing.
Two, try to build your self-confidence. You need to be confident in yourself and be your own motivating factor. You have to tell yourself "I can do it regardless of what anyone says".
Three, be a go-getter. Your kind of person should be, I am going for this and I am going to get it. The fourth is to be close to God. Things are hard in Nigeria and it is really not easy to run a business in Nigeria. Things are going sideways, but it's only God that can take care of you even when your mentor cannot.
Five, always be positive because as an entrepreneur, negativity will always evolve and you start thinking of yourself not making it. However, positivity will always override, if you tell yourself that you can do it. Stay positive because whatever you put your mind to will definitely come to pass. But once you are doubtful, there is a tendency you're going to fail. Once you say to yourself I'll do it, I will achieve it regardless of what happens, then you should watch and see the results and be thankful later for the gift of grace.