(How to find a unique value proposition that suits your brand)
If you are looking to start a business or everything is not going as well as planned, then you need to check this. Every business has competition but what makes your customer choose you even when other brands offer the same service as you is your uniqueness. Without a unique value proposition, you are just like every other brand. A unique value proposition is the core benefit your brand offers that differentiates you and your product from other brands particularly your competition and also positions you as the best option in the market. Questions like why is it so important might come to your mind, here's why
Why is it so important?
According to SERVPRO's Chief Marketing Officer, Michael Stahl, "Our value proposition is at the core of everything we do for our customers in our business." Your value proposition is the main reason your ideal customer should patronize you, it introduces you to your prospective customers, and it's a clear explanation of the value your brand creates in the world. In the market where every business wants attention, it helps identify and differentiate your brand from your competition making your customers say "yes, that brand sells (your product) that's the brand I am looking for". Understanding your unique value proposition also helps match your product with your target audience's needs and attracts your ideal customers. The effective use of compelling value propositions in marketing strategies can drive sales and build a customer base.
The difference between a unique selling point and a unique value proposition.
Do the terms unique selling point and unique value propositions sound similar? Contrary to popular belief, a unique selling point can be your area of expertise and what sets your company, products, or services apart from those of your rivals. A unique value proposition is the fundamental strategy and distinguishing feature that a company chooses to use to stand out from its competitors. A unique value proposition is deeply ingrained in the operations of the company, whereas a unique selling point is more adaptable in its development. The two may appear similar, but in reality, they are different.
Subsequently, a unique value proposition should be communicated from the start to delivery of your product or services, it is imprinted in each step taken by a brand. Others also mistake slogans or taglines as value propositions. As said before it is what makes you stand out, introduces your brand, positions it amongst prospective customers, and investors, and helps us understand your brand.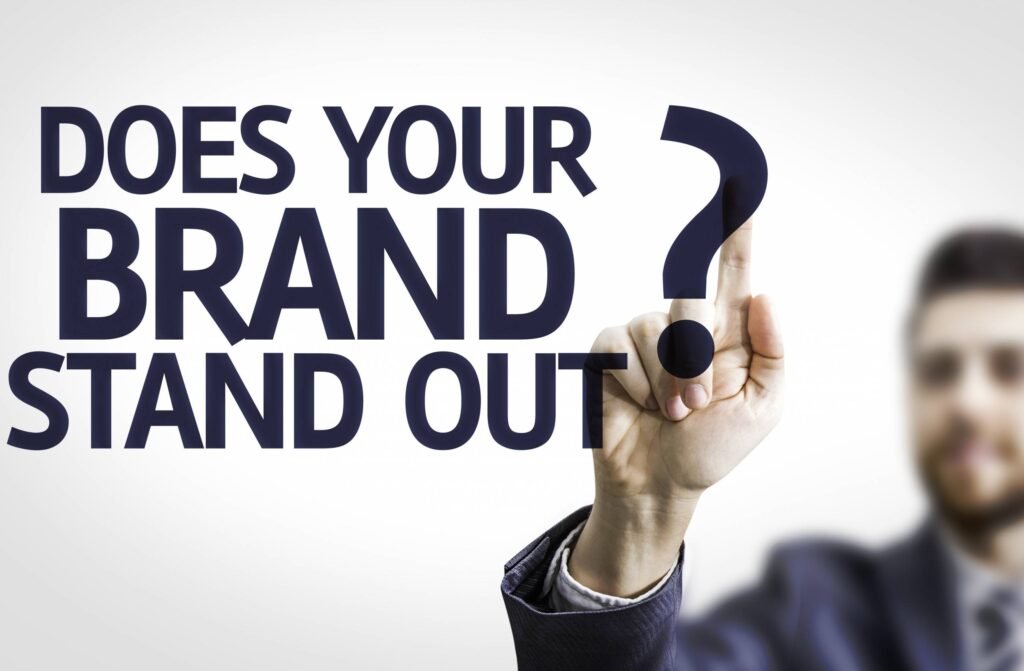 How to create a unique value proposition that suits your brand.
1. Understand your target audience: What to do first? You need to seek out who your target audience is, most start-ups all want to have everyone as their customer but that will only mislead you. Having a fixed target helps you focus on your strategy. Who are they? What kind of people are they? What do they want? Where can you find them? Ask questions and incite the zeal to know more about your customers. In understanding your target audience you need to do deep research about who you want to reach out to. Don't make the mistake of trying to sell your product to everyone as this may cause you to lose focus. As an example, consider a bookstore that is trying to market its books to everyone who passes by without knowing who its target audience is. Leverage your time to study, do research and understand your target audience. Also, check out the demographics of your current customers and figure out more about them like their age, gender, job, and location also about their interests.
2. Note your benefits, and how you can stand out: to differentiate your brand from your competition you need to know what makes you different. Make research on your competition inside out and identify what makes you unique. Put together the differences and map out a strategy to utilize your uniqueness to stand out. This is an important process in finding your unique value proposition, you need to show your audience why they need to come to you instead of your competition, don't try to offer everything, choose what you feel your brand will succeed with. A brand like Asana has displayed its unique value proposition "work on big ideas, without the busywork" if you have used other project software you would understand how Asana offers its services differently and they don't only work on small projects but also for big corporations with a lot of tasks.
3. Be specific: MECLABS study indicates that an effective value proposition possesses appeal, clarity, credibility, and exclusivity. Another way of creating your unique value proposition is stating all your offers creatively, clearly, and specifically. The purpose of your unique value proposition is to prove that you can offer what you promised and being specific with it can help your target audience understand better and easily identify you amongst other similar brands. Don't forget to stick to your company goals and qualities. Hootsuite is an example of a brand that is specific with its value "Easily manage all your social media and get results with Hootsuite." It offers a solution to every pain point of social media managers.
4.  Link your company goals and what you stand for: what's your business goal? It is a question you can't avoid. Once you have found your unique value proposition, you need to confirm it aligns with what your company stands for. Question yourself, write out what benefits you offer, the market research, and relate everything with your goals. Does everything overlap? Ask for expert advice and see if you have done everything required, and have the right value proposition. 
5. Test your unique value proposition: Before deciding on your value proposition, you must first identify your target audience, understand what they want, and provide benefits that set you apart from other businesses. After determining which of your unique value propositions is the most effective, test it out and watch how it affects the market and customers. Then, expose it to various viewpoints, websites, your brand's voice, and advertisements. If it doesn't work out, make revisions and ask colleagues and professionals for assistance.
In conclusion, to convince the market that you are a better alternative than other brands, you must conduct extensive research on your unique value proposition. Try out the value proposition you've chosen and build on it. If it works well for your brand, don't change it; only make changes after testing an alternative, more effective value proposition.