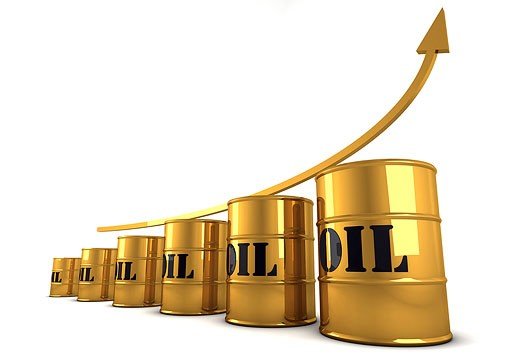 Crude oil prices rose on Friday on optimistic sentiment after the US debt ceiling bill was passed in Washington as the market weighed down the possibility of OPEC+'s weekend production cuts supporting prices. Brent crude futures rose 71 cents, or 0.96%, to $74.99 a barrel as of 6 a.m. Japan time. Meanwhile, US West Texas Intermediate (WTI) crude rose $70.76, up 66 cents (0.94%) after a second day of declines. 
The passing of a bill to suspend the US government's $31.4 billion debt ceiling and early signals that the Federal Reserve may pause rate hikes have reassured markets. The bill passed the Senate on Thursday night, averting a devastating sovereign debt default that could have rocked global financial markets. 
US crude inventories data released by the Energy Information Administration on Thursday, which showed crude imports surged last week, also boosted market sentiment. Investor attention now turns to the June 4 meeting of the Organization of the Petroleum Exporting Countries, collectively known as OPEC+, and its allies, including Russia. Ministers of major oil producers will decide whether to cut further to support government revenues. 
Further production cuts from OPEC+ would be positive for oil prices after April's surprise production cut of 1.16 million barrels per day. Signals for such cuts have been mixed, with Reuters reporting and analysts at banks including HSBC and Goldman Sachs saying further cuts are unlikely and the coalition will take a "wait and see" approach. He showed a deaf point of view. 
Other market watchers have pointed to weak output data from China and the US making OPEC+ production cuts more likely. "Oil prices are stabilizing after OPEC+ decided to cut further production following a series of disappointing global production data," said Edward Moya, senior market analyst at OANDA.  In the US, the Institute for Supply Management (ISM) said Thursday that the manufacturing PMI fell to 46.9 last month from 47.1 in April. The PMI remained below the 50 line for the seventh straight month, signaling a slowdown in manufacturing activity in the world's biggest oil consumer. Chinese production data paint a mixed picture.
The Caixin/S&P Global China Manufacturing PMI released on Thursday beat expectations and contrasted with official government data a day earlier that showed factory activity plunged to a five-month low in May.
But traders "do not necessarily expect Russia to remain tough on production cuts, especially as it has struggled to comply with its bids," Moya added.