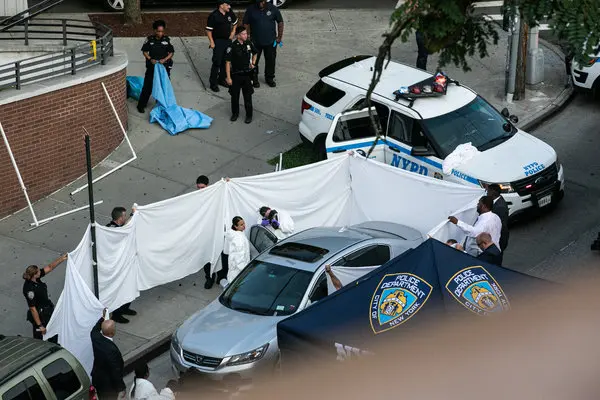 Authorities discovered a trap floor containing drugs, including fentanyl, inside a Bronx day care center where a 1-year-old boy died of a suspected fentanyl overdose last week, the New York Police Department announced on Thursday. The drugs were found on Wednesday in the floor under a play area in the center after authorities got a search warrant to search the facility, the NYPD said. The drugs weighed roughly eight to 10 kilograms and were wrapped up in the form of bricks, according to a law enforcement official.
Police said they also discovered other narcotics, though they did not specify what types, as well as drug paraphernalia. Photos released by the NYPD of the trap floor show what appears to be a wooden makeshift door opened and substances wrapped up in baggies in the floorboards. A New York City grand jury voted on Thursday to indict Grei Mendez, 36, and Carlisto Acevedo Brito, 41, two suspects in the deadly fentanyl overdose incident on September 15, according to Bronx District Attorney Darcel Clark. "A grand jury has returned a true bill, meaning that they're now indicted for various charges," Clark said. She did not specify what the charges were, noting the indictment was sealed but should be released publicly soon.
One year old Nicholas Dominici died after a suspected exposure to fentanyl last week at Divino Niño day care center. Three other children; two 2 year old boys and an 8 month old girl were hospitalized after being exposed to the suspected fentanyl and suffered acute opioid intoxication.