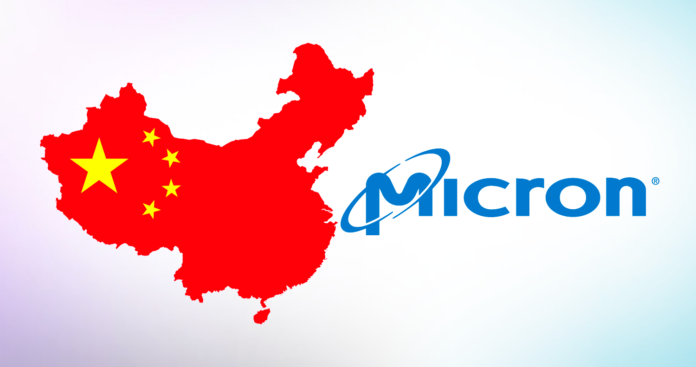 Micron, a prominent U.S. memory chipmaker (MU.O), has announced its unwavering dedication to China by disclosing plans to invest 4.3 billion yuan (equivalent to $603 million) in its chip packaging facility located in Xian, China. This substantial investment will be spread over the next few years. This announcement comes amidst heightened scrutiny from China's cyberspace regulator. 
Last month, the regulator declared that Micron, the largest memory chipmaker in the United States, had not successfully passed a network security review. As a consequence, the regulator vowed to prohibit operators of critical infrastructure from procuring products from Micron.
In a statement posted on WeChat, Micron refrained from addressing the outcome of the review, focusing instead on reaffirming its steadfast dedication to its operations in China. Micron's CEO, Sanjay Mehrotra, emphasized this commitment, stating, "This investment project demonstrates Micron's unwavering commitment to its China business and team."
As part of the investment, Micron will procure packaging equipment from a Xian-based subsidiary of Powertech Technology Inc (6239.TW), a Taiwanese company. Notably, Micron has been utilizing equipment from this subsidiary in its factory since 2016.
Micron, in a strategic move to enhance its packaging and testing capabilities, has announced plans to establish a new production line at the existing site. This expansion aims to facilitate the manufacturing of mobile DRAM, NAND, and SSD products.
Regarding the equipment procurement, Powertech Technology Inc, a Taiwanese company, confirmed that the arrangement with Micron is part of their existing 2016 agreement. As a result, the financial impact on Powertech is expected to be limited, as stated in a separate statement issued by the company.Requests for comment from Micron, China's commerce ministry, and the Cyberspace Administration of China have not yet been responded to.
Although the exact value of the deal remains undisclosed, Micron has expressed its intent to extend job offers to 1,200 employees of Powertech's Xian subsidiary. Furthermore, the investment is projected to generate an additional 500 job opportunities. With this development, Micron's workforce in China will surpass 4,500 employees.
Earlier, in May, Micron had predicted a revenue decline ranging from low-single to high-single digit percentages following the ban in China. A review by Reuters, examining over 100 public government tenders, revealed that Chinese authorities had been reducing purchases of Micron's chips prior to the ban.