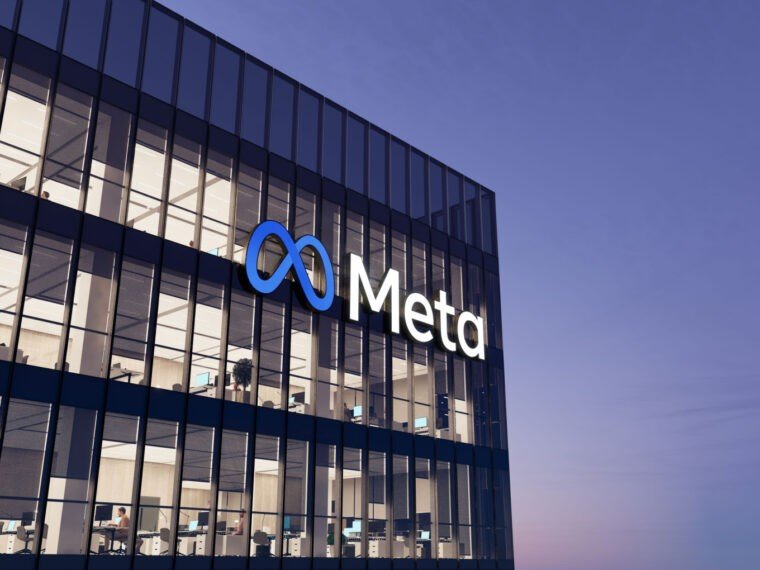 Since Mark Zuckerberg founded Facebook in 2004, the Silicon Valley company has steadily hired more employees. At the end of September it had amassed its largest-ever number of workers, totaling 87,314 people.
But on Wednesday, the company — now renamed Meta — began cutting jobs, and deeply.
Meta said it was laying off more than 11,000, or about 13 percent of its work force, in what amounted to the company's most significant job cuts. The layoffs were made across departments and regions, though some areas, like recruiting and business teams, were affected more than others.
"I want to take accountability for these decisions and for how we got here," Mr. Zuckerberg wrote in a letter to employees. "I know this is tough for everyone, and I'm especially sorry to those impacted."
The cuts — nearly triple what Twitter announced last week — represent a stunning reversal of fortune for a once high-flying company whose ambition and room for growth had seemed limitless. It spent lavishly over the years, accumulating users, buying companies such as Instagram and WhatsApp, and showering its employees with enviable perks. Not even scrutiny over its data privacy practices and the toxic content on its apps could dent its financial performance, as its stock continued climbing and its revenues soared. At one point last year, Meta was valued at $1 trillion.
But the company has struggled financially this year as it has tried to move into a new business — the immersive world of the so-called metaverse — while also grappling with a global economic slowdown and a decline in digital advertising, the main source of its revenue. New competitors like TikTok emerged to capture a younger audience while Meta's services lost their sheen. Last month, Meta posted a 50 percent slide in quarterly profits and its second straight sales decline. Its stock has dropped roughly 70 percent this year.
Mr. Zuckerberg, 38, attributed the cuts to growing too quickly during the pandemic, when a surge in online commerce led to a big spike in revenue. Like changes at other businesses, he said he thought the shift would be permanent, leading him to significantly increase spending. Meta's employee head count at the end of September was up 28 percent from a year earlier.
"Unfortunately, this did not play out the way I expected," Mr. Zuckerberg said on Wednesday. "I got this wrong, and I take responsibility for that."
The reduction in the size of Meta's work force marks an attempt to rein in some of the exuberance that came to define an era of success in Silicon Valley. Mr. Zuckerberg said budgets would be reduced, including some employee perks, and the company would cut back on real estate. A hiring freeze was extended until March.
On Wednesday, laid-off employees immediately lost access to most corporate systems, though their email accounts will remain active until the end of the day "so everyone can say farewell," Mr. Zuckerberg said.
"This will add up to a meaningful cultural shift in how we operate," he said. The company will focus on a smaller number of "high priority" areas, he said, including artificial intelligence, advertising and the metaverse.

On Tuesday, Mr. Zuckerberg met with executives to discuss the layoffs, two people who took part in the meeting said. One person who was present said the chief executive took responsibility for the cuts, saying his company had scaled up too quickly. Meta had also canceled travel plans for employees to ensure they were available to meet with managers, should their team be affected by layoffs, three other people said. The Wall Street Journal earlier reported Mr. Zuckerberg's meeting with executives on Tuesday.
For those who have lost their job in the United States, Meta said it would pay severance of 16 weeks of an employee's base pay, along with two additional weeks for every year a person worked at the company. Each laid off worker and their family will have health care paid for six months.

Meta joins other tech companies, such as Snap, which have laid off employees as economic conditions have grown more challenging. While many of these companies boomed during the coronavirus pandemic, some of the largest ones have reported financial results in recent weeks that showed they are feeling the fallout of global economic jitters. Last week, Elon Musk, the new owner of Twitter, laid off roughly half of the company's 7,500 employees, saying that the social media service was losing $4 million a day.
"These cycles of boom and bust are incredibly destructive within organizations because people employed there feel like they don't know where they stand," said Sandra J. Sucher, a management professor at Harvard. By rapidly hiring across all departments during the pandemic, Mr. Zuckerberg had set up his company to need reductions in staff, she said.
Mr. Zuckerberg has been telegraphing that Meta would have to clamp down on costs, starting with cutting back on many of the lavish perks that employees once enjoyed. In March, he announced the company was trimming or eliminating free services like laundry and dry cleaning. He also scaled back the company's free dinner offerings, making it harder for employees to take home dinner for themselves and their families.
In July, Mr. Zuckerberg warned employees that the company was experiencing "one of the worst downturns that we've seen in recent history" and, in September announced a hiring freeze.
Last month, he warned that "teams will stay flat or shrink over the next year." He added that the company would "end 2023 as either roughly the same size or even a slightly smaller organization than we are today."

Mr. Zuckerberg controls Meta through a special stock structure that effectively allows him alone to set the direction of the company. It also helps insulate him from the risk of outside investors forcing him out of power, unlike executives such as John Foley, from the fitness company Peloton, who had to step down after miscalculating the economic effects of the pandemic.
Inside Meta, friction has been building over Mr. Zuckerberg's financial commitments to the metaverse, two executives said.
Meta has been spending billions of dollars on metaverse-related products such as virtual-reality headsets, though such products are niche and there is no guarantee that people will flock to them. There was growing concern that Meta had spent too much on trying to realize Mr. Zuckerberg's ambitions, the people said, at the cost of the core business of social networking.
In its earnings report last month, Meta disclosed that Reality Labs, the part of the company working on the metaverse, had $3.67 billion in operating losses. Reality Labs also experienced its lowest revenue since the final quarter of 2020. The company expects the operating losses for Reality Labs to increase next year.
Sourced: nytimes