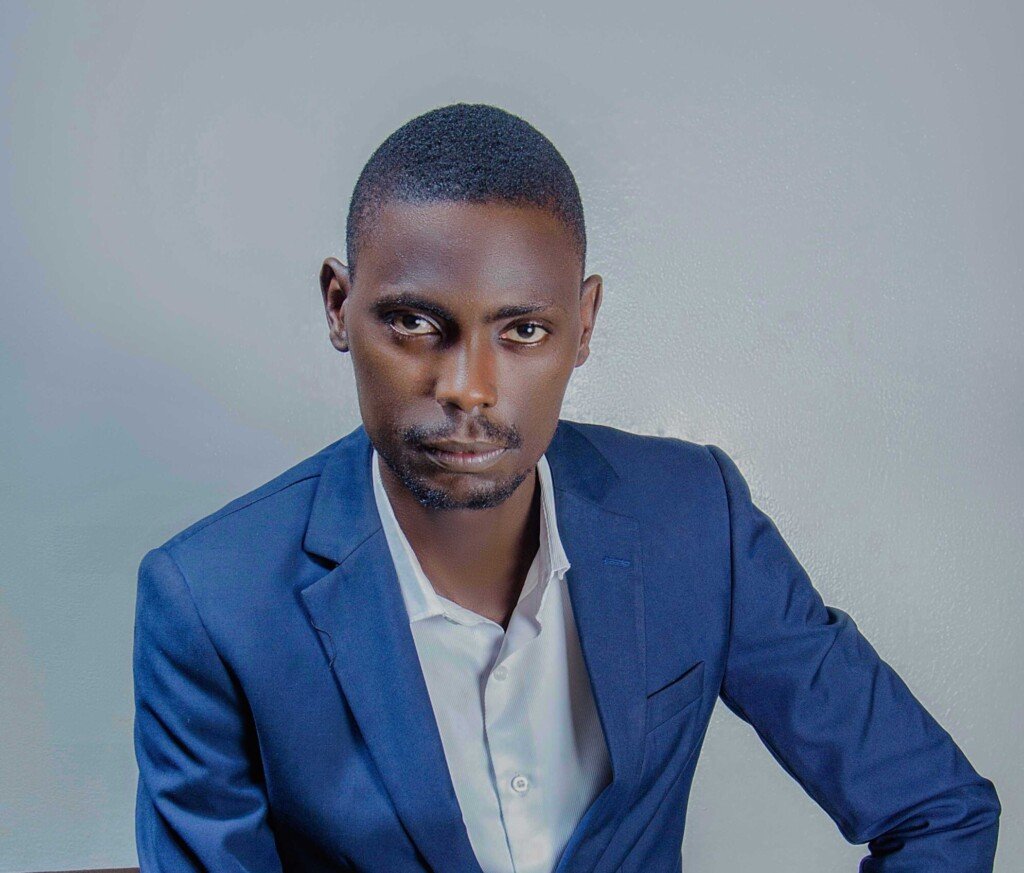 Creating a good initiative that can change the lives of others in a society where dreams are lost and sometimes it takes more than tenacity to move forward is one to be encouraged. There are people whose initiatives have created a platform where others can influence many by just talking and sharing their experiences.
Talking is an innate ability but there are some who talk to influence others and to them talking is a gift. A gift that helps people realize their essence, a gift that opens the doors to do the extraordinary, one that helps others resonate with their life's path. They educate, tell stories and let these stories change someone out there who needs to hear that one word and become great people.
Meet Simon Odewole – a Human resources expert who is redefining what it means to talk and has initiated a talk show that will change the lives of ordinary people just by learning and sharing the stories and experiences of influencers. He is the CEO | EP Talk Influencers, a platform where talk transforms lives. In an interview with GABI media, Simon disclosed raw nuggets about life and also advised startups.
WALK US THROUGH YOUR JOURNEY
My name is Simon Odewole Olalekan and I'm from Kwara state, the fourth out of a family of five. I went to the University of Ilorin where I studied Physics. After school, I changed my career path to Human Resources and I do that currently for an outsourcing firm. Changing my career path was tough because I had to do so many things. I failed, learnt from my failures and pushed myself to become the person I am today. I'm also the talk show host and the founder of Talk Influencers, where we explore the mindsets of people and learn from their stories, experiences, and how they can inspire an ordinary person. That's me and who I am. For my brand, it started divinely, and I say that because we started Talk Influencers in February 2019, to be precise, and it has grown into what it is today.
Sometimes you can just discover purpose from pain. Why? There was a point in my life when I was on the verge of committing suicide because I never had that sense of purpose, a sense of belonging, the sense of identifying who I was, where I wanted to be, and how I see myself? Those were the questions that bothered me a lot. Starting Talk Influencers, I concluded that one of the greatest gifts that you can ever give to a man is to increase the level of his thoughts. And that, if you want to be more, you have to know more; you are where you are today because of the level of information you have. That was 2019 for me. That was when I said, "What can I do for people that will provide opportunities in terms of information that will help them to fulfil their dreams, and that could help them to be who they want to be.
As a Christian, I went to pray, which I decided to do just for some time. It was then I asked a tough question, "How can I bring this to fruition?" And then this thought came to my mind, start a talk show, whereby you invite a lot of people. They can come, and they can share their life experiences, and how they overcame their struggles and challenges. So that all came to my mind, and then I prayed about it, as well. Then the next question came, "How can we start this?" There were no resources, there was nothing then, to start the talk show with. I then concluded that wherever I happen to be, I need to become, I need to just start where I am, with what I have, to become who I want to be in life." So it was really a struggle for me then because there were no resources. There was nothing. We started looking for a unique name. It was a very tough thing to get that unique name. We searched until I came up with Talk Influencers. So, ordinarily, by the name alone, people will understand what it stands for and what we do. So we started with the name Talk Influencers. Remember, we started without resources, but we just started interviewing unknown people, those that were known. I think that was one of the major things that helped us when we started in 2019. There was no ring light, there was nothing, and we used rechargeable lamps and barf (plastic containers).
When we started, my younger brother helped out a lot with the setting and arrangement of three rechargeable lamps, and we used them to interview even foreign people. We started physically, visiting interviewees in their homes before moving online. I know I had a friend to whom we sold the vision, and he followed us to all locations. If you're able to communicate the vision to your team, then you are going to thrive, so he was doing that without me paying him, and he was so happy to be a part of it. Then, when COVID-19 came into place, we started online, so that's how "Talk Influencers" fully came into place. And that is where we are now. We have done our 100 episodes with 100 guests.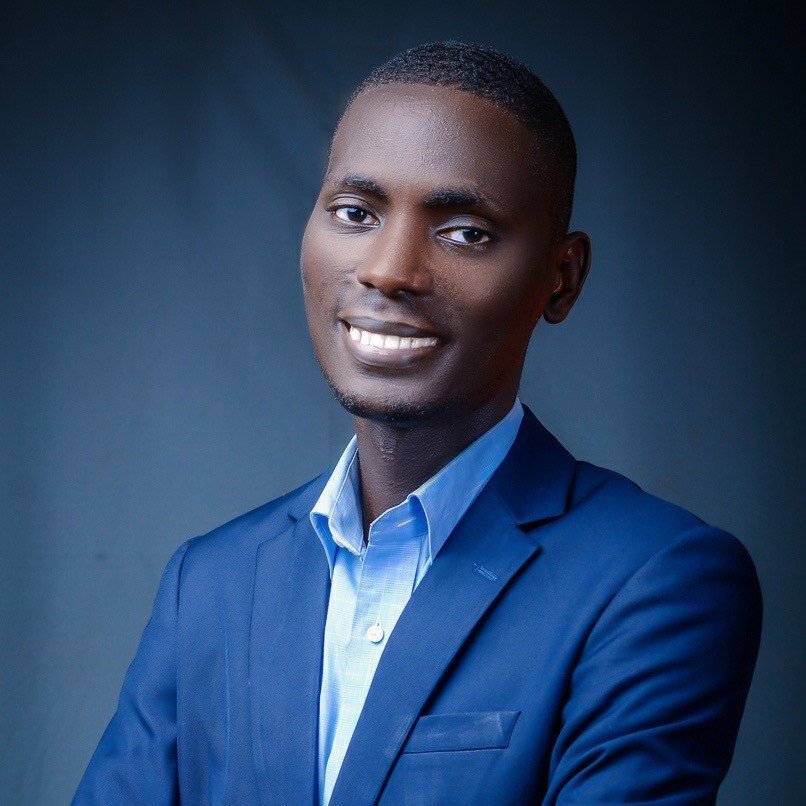 WHAT ARE SOME OF THE HURDLES YOU FACE TO GET TO WHERE YOU ARE AND HOW DID YOU OVERCOME THEM?
Okay, speaking of hurdles for me, I believe that when God gives you a dream, he gives you something, you have to get the mindset that he has already provided everything that you need to get there. Your job, as a person, is to discover those things that he has placed for you. For Talk Influencers, one of the major hurdles was finance, it was key, and I was not good at networking as I am now. So for me, number one is finance. Number two is networking with people properly. Networking is one of our greatest factors in terms of inviting guests.
There was something I learnt about networking with people, I didn't know that networking is a two-way street. When I say a two-way street, it's about also giving that person a form of value, and the other person will reciprocate. So it's not just asking the person to give you something, there must be something that you're also depositing in that person's life. So, that person will not feel you are short-changing them. I gave the vision to the graphic designer in my team, for example, and he gave me his expertise as a videographer as well as a graphic designer. For my guests, I've provided a platform for them to promote themselves and what they do and what they would like to share with people. Then what they are giving to me is for them to come to the platform, and share their life experiences. I don't take this for granted, and so it is a two-way street for me. And so those are the hurdles for me. In terms of the finances,
I was able to work within my means, work within what I have. Mark Zuckerberg said, When a vision is given to you, you will never have everything planned out. As time goes on, new experiences and new ideas will unfold. So it's not the day that you started to do a talk show, that you have everything planned out. It is a journey, enjoy the process. As you go through the process, new ideas will unfold, better ways of relating with people will unfold, better ways to write will unfold, better ways of building finances will unfold, and better ways of people's interest in you and what you do will unfold. Another hurdle is believing in oneself. Yes, I had a dream, I had a purpose that I could bring to the board. My belief in myself was not 100%, it was about 87% or maybe 75%. So one of the hurdles was the ability to believe in yourself. And it is really important to believe in yourself. So I spoke to one of my mentors. When we started talking, I said, "I have this dream, but I am afraid to launch it." I'm afraid to be on stage and people will watch me live. What if something goes wrong? He told me something, the practice of faith over fear takes process and time.
However, with many little wins, confidence becomes a way of life. For you to overcome fear, launch out. You need to start doing what you want to do now. Make the mistake now. Let people talk about you now. Negatively, let them talk about you now. But consistently, if you're always doing it, your confidence will increase. It is not when you start something that you have that confidence; confidence increases as you continue doing what you are doing. You just assume you want to learn a skill, it is not the day that you started learning that skill that you perfect it. So at the end of the day, confidence will be developed as a result of engaging in it consistently. So those are the main issues that I face in terms of hurdles, number one is believing in myself. Number two is finance. Number three is the attitude of networking with people and not knowing that networking is a two-way street.
WHAT IMPACT OR TRANSFORMATION DO YOU AIM TO ACHIEVE IN THE LIVES OF PEOPLE WITH YOUR BRAND?
Talk Influencers is basically to educate people so that they can empower themselves and others. That's why one of the goals of Talk influencers is to educate people. We educate people in terms of giving them information that could help them based on people's experiences and other people's stories. Someone said, for you to get to a particular place, you have to learn from people that are already there. For me, as someone that interviews people, I have learnt a lot. I've learnt a lot from Larry King, Ebuka, and Oprah Winfrey.
They're like my mentors, and like, they're always on my face. Since their sector is not one that I'm interested in, I might not be fully interested in the program. But I'm looking at how they answer their questions. How do they ask their questions? I learnt this vital thing from Larry King, who said you are not good enough if your question transits more than one sentence. He said, as a good interviewer, don't allow your questions to be more than one sentence. If you're asking too many questions, like you put two questions in just one straight line, you are giving the guest trouble. He or she may forget the second question. So if it's like one question, make it simple. I never knew that before, although I interviewed people. You still need to learn how to interview people, even if you have a talent that God has given you. Let me just tell you that before I even bring a guest, I pray personally about the guests.
I'm inviting this person, let the guest say the things that will transform and change people's lives. That is my number one prayer before any talk show. Let the interview not be about me or the guests. Let it be about those people that are going to learn from what the guests are going to see. So those are the things that we do. Talk influencers educate people in order to empower themselves through the level of information that they will acquire in talk influencers, just like I said before, you are where you are because of the level of information that you have. If you know more, you will do more, if you know less, you're absolutely going to do less. People are aware they have to, but they don't know what they want to do. But if they know what they want to do, they will have that tenacity, that conviction that, okay I noticed I can do this. Why not take this step because of what I have. No, you can't expect somebody to do something that they do not know. It's not possible. So that is why Talk influencers is creating and providing that information, to educate people to empower themselves.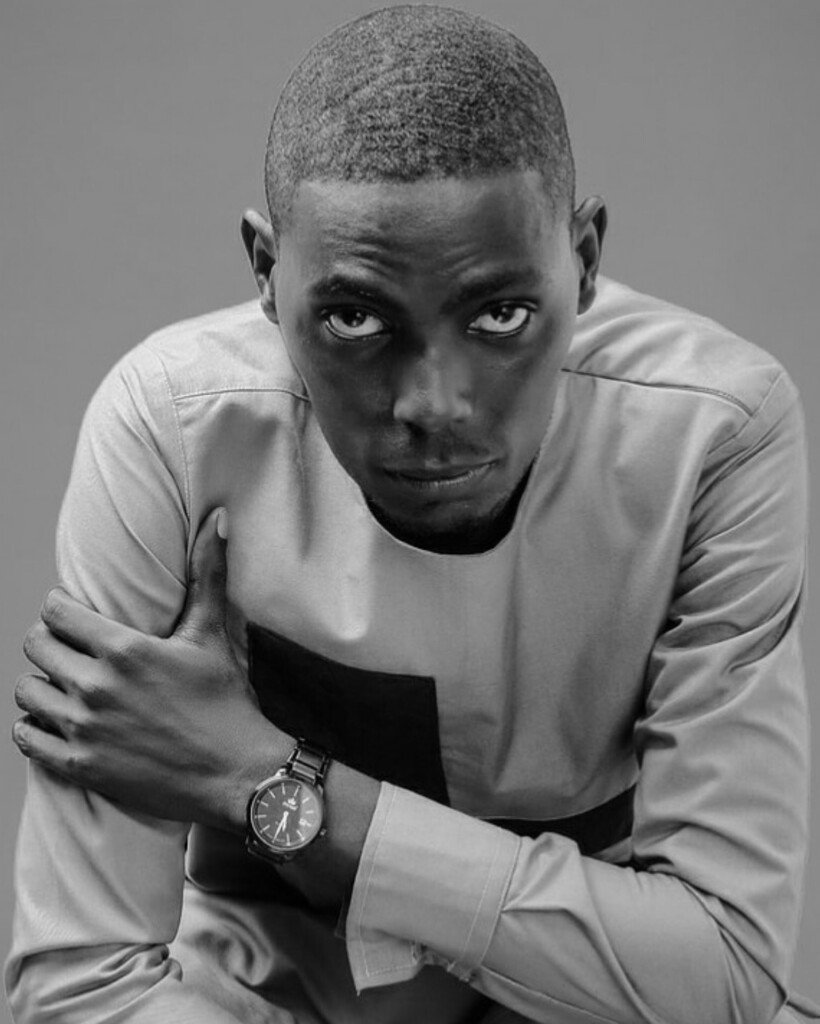 WHAT'S YOUR BRAND'S UNIQUENESS? HOW HAVE YOU BEEN ABLE TO USE IT TO STAND OUT FROM THE OTHERS IN YOUR NICHE?
In Talk Influencers, our uniqueness is in the questions that we ask. If you check the internet generally, people that do talk shows and all the questions that they have are quite different. For instance, the questions that we ask are so unique. That's why we do lots of research before crafting questions. Sometimes, it goes beyond just questions and it takes a process. So, one time when I was interviewing Aki and Paw Paw, I had never spoken to them before, I just reached out to them. And then, you know, they just accepted and we had an interview session. Also, it's more than just a conversation because, after the interview, we don't forget about the guests. You must always keep in touch with your guests.
We still have a good relationship with all our guests even now. That's good practice. Most of our guests sometimes connect us with others, and we get other guests. So that is how it goes and everything that you are seeing has been planned and written down when we started talking about changing it to the extent that we researched how do you get guests? How do you communicate with the guests? What are the things that you are supposed to say before the interview, during the interview, and after the interview? It is a whole lot. So that is how we have created this uniqueness for ourselves and it is working for us with Talk Influencers' progress.
THE WORLD IS FILLED WITH UNVERIFIED INFORMATION FROM VARIOUS SOURCES. HOW DOES IT FEEL TO HOLD SESSIONS WITH EXPERTS AND INFLUENCERS WHO CAN HELP TRANSFORM LIVES WITH THE RIGHT KNOWLEDGE?
It feels amazing, for me and most of my team members at Talk Influencers to be able to influence others with our interview sessions and with amazing guests. That is a privilege that we don't take for granted. That's why we communicate in detail to our guests and they are willing to collaborate with us. We surely communicate this to them and they are fully aware of it. One thing also that we have gained from all this is that there's a whole lot of words that they say that have really helped us now.
For me, one of the things that I've gained from all the 100 guests that we have interviewed boils down to four things, determination, second is discipline, third; dedication and forth; is a demonstration, see these four things are things that I've experienced with all of them and they all have these things in them. This concludes that for you to be successful at whatever you do, you must have a plan and have these components in you to be able to become whatever you want to be in life. One of the things as a privileged founder is that I have this and it has kept us on our toes. It's not that we are not going to get rejected.
It would shock you that today we have interviewed 100 guests, and I can tell you that we have also gotten rejection close to that, and nobody knows. So we still go on. You are rejected, but that does not mean that you should leave what God has said. Once you have a dream, your family might not even believe your dreams, your friends also, men of influence in my family did not believe in it either. They will always ask me, "What is this guy doing?" But now there is a difference, my dad now reminds me of the shows I have to host and asks if I am ready.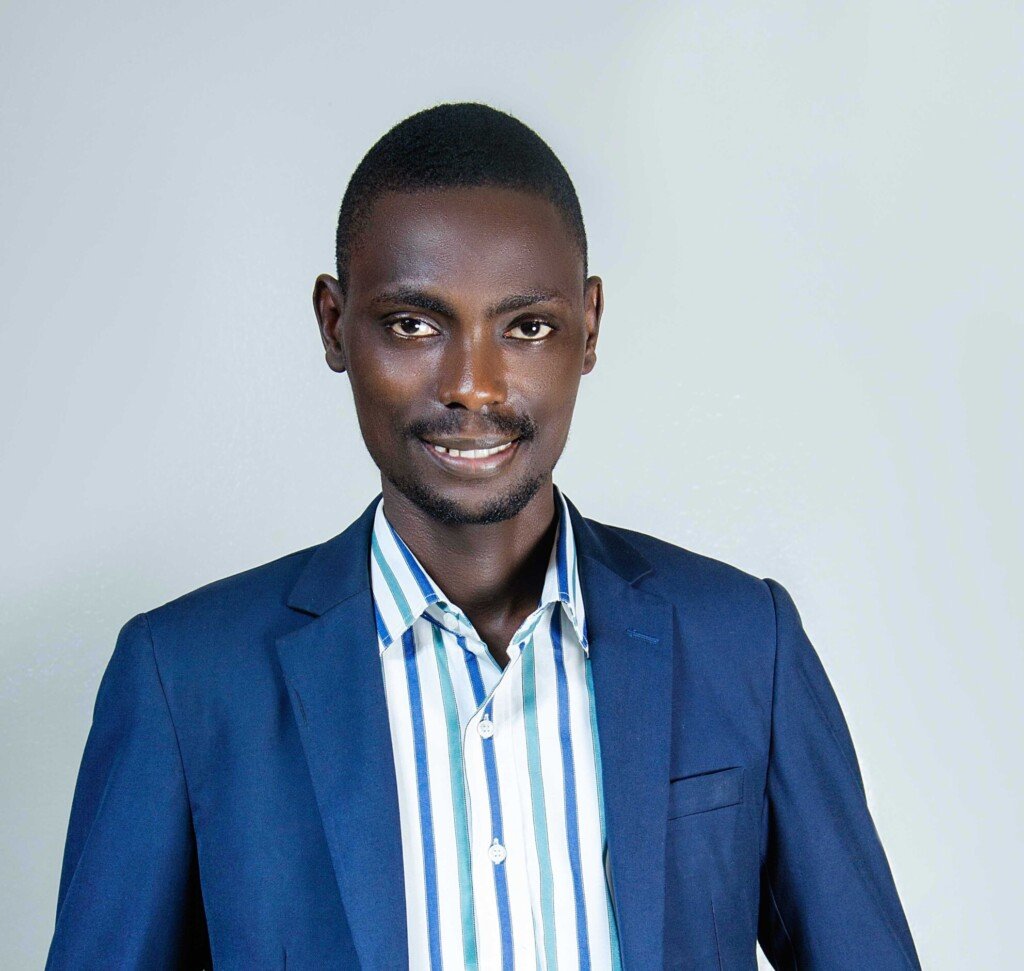 WHAT ARE THE MOST STRIKING LESSONS YOU'VE LEARNED BEING AN INTERVIEWER FOR EXPERTS AND INFLUENCERS FROM DIFFERENT FIELDS?
One of the striking lessons I've learned is that don't allow nature to remind you of your failures in the past. That's one lesson I've learnt, as I've interviewed a lot of people about their experiences and the story that they have shared. Rather be reminded of the lessons that you took from the process. That's one of my striking lessons. And that is why most people doubt themselves. So to me, every failure is a lesson and I understand that every failure that you encounter is a lesson. And if that is not your identity, your failure is not your identity, it's just a lesson, the process for you to get to where you want to get to, there's no one that you see not as successful at one thing or the other, they do not have any form of failure, any form of challenges or struggles.
And one other thing is that failure cannot stand the test of consistency. Once you are consistent. Whatever you do, you might fail in two-three instances. But once you continue, failure will not be able to stand it because failure can't stand consistency. It is when you are not consistent that you fail once, twice, thrice, and then you give up.
Then another lesson for me is, that how you see yourself on the inside and what you want to say to yourself on the inside determines your performance on the outside. And that is why you must be deliberate about the places you go. The kind of conversation that you make in your life is also a serious business. I have also learnt that in life ask the tough questions, What am I doing? Why am I too ambitious today? Am I busy because I need to achieve something? So luckily for me, I can talk to others as well. I'm thinking of how I can be impactful because, in this life, you are just living this life you don't know what happens in the next 10 minutes. The question that you ask yourself is what have you done that people will remember you for?
WHAT NECESSARY SKILL SETS DO YOU THINK A PROMISING HOST SHOULD HAVE BASED ON YOUR EXPERIENCE?
One, have the ability to talk and be fluent. Of course, to know how you communicate, you have to learn it and communicate with people easily. You have to learn that communication skills will be key.
Two is that you have to understand how to network with people and how to make your conversation conversational and not confrontational.
Three, you have to be somebody that focuses on your guests. I pick questions they have expertise in. If your guest is not comfortable answering questions, it's very difficult for you to get the responses that you need for the questions you're asking. So you need to make sure that you learn communication and learn to focus on your guests.
Whenever you finish a talk show, you should tell the guest that you enjoyed the talk show. I love what I say and everything I do. If you check our interviews now you'll see many cases in Thank you sometimes from the guest. So it's not just about you, it's about the case and the people that are listening to you are educated. Again network, when you network, you have to learn that network is a two-way street. For you to get good at interacting with people you need networking skills, to learn how to convince them as to what you want them to do. 
YOU'VE MET MANY AMAZING INDIVIDUALS ON YOUR JOURNEY, HOW HAVE THEY INSPIRED YOU AND HELPED YOU NAVIGATE THROUGH LIFE?
I've met a lot of people as a talk show host. And I've interviewed a lot of people from celebrities to business owners, athletes to HR to directors. I've worked with a lot of people from various walks of life. And the world at large. These interviews have helped me create a path to be introduced to other guests. And a lot of times, people support us. You could hear, I love what you're doing with the show it's so impactful, how can I support you, For us, that has helped us a lot, because I also would go back to watch these interviews. It helps me to build my mindset. You perceive life the way you think.
For us, thinking right is being able to do more. So that's one thing. For us perfection is just a journey, perfection is something this profession craves so sometimes it makes one unhappy, you will hear someone saying why can't I be perfect or why can't I do it like that person. We are creating a journey that would lead to being perfect. So you don't have to wait until you're perfect. Perfection makes you unhappy. It prevents you from getting things done. And it also makes you a slave to success. So perfection is a journey, and it's not a destination. Thank you.
CAN YOU TELL US FIVE THINGS YOU WISH YOU KNEW WHEN YOU STARTED YOUR BRAND, THAT WOULD HAVE BEEN OF GREAT HELP?
One is I should have tried this earlier. As a result, it would have helped me. I will have gone past this. And number two is networking. Yes, I network with people now, but not as much as I want to attain. So as I want my network to be top-notch, I will have interviewed more and more people so that it can help us get to other people. I wish I knew earlier how best to communicate.
Communication is not optional in our profession, it is a must. As long as one can communicate well, they can communicate what they stand for. It will as well help talk better. Then another one is, in terms of getting people and making accurate research before you start, do extensive research as to what you want to do, how you want to do it and how you want to get it done? it's very important for you to do your research on what you want to do, and how you want to get there, you understand. So these things are so important.
Five, you should probably get a mentor and understand why you should have one. A mentor can be physical or you might not even see them physically, but you can get their books. Like Larry King, he has written different books, He has poured his mind into these books so get one of his books and read to understand how to interview or how to be a Host. Reach out to the mentor that you have access to, reach out to them and ask for their help. To add to that, never be afraid to ask questions, if you don't know something ask those that already have the knowledge.
SO WHAT'S THE ONE PIECE OF ADVICE YOU HAVE FOR YOUNG INDIVIDUALS WHO ARE ABOUT TO START THEIR CAREERS?
One piece of advice that I have for people that want to start their careers is simple you must understand that you are a seed. One that has to be planted. However, there is a process that needs to take place daily for the seed to grow or germinate such as watering, lighting, air etc. Now as an individual we need to engage in daily practices or habits to achieve our desired goals Don't be excited about the reward. Don't be excited about the outcome. Don't be excited about the money, but be more excited about the process. Because it's the process that takes you to the reward, the process takes you to the benefit and it is the process that takes you to the outcome.
So if you do not go through the process, it'll be very hard for you to get the outcome that you want. So my advice is that to every young person in their careers, with all that vision, you must understand that you are just like a seed that needs to engage in a daily and consistent practice for growth. And we must understand that life is a journey. If you hear the stories of others, you will need to sit down, relax and say, 'Where am I going to start from? and how will I get there? So many of us just see the outcomes of celebrities and don't know what they have gone through. I remember interviewing one popular actor and he said that he had gone through so many auditions before he even became a successful actor. You have to enjoy that process and continue in it, you have to enjoy the journey to achieve the desired outcome and reward as the case may be.