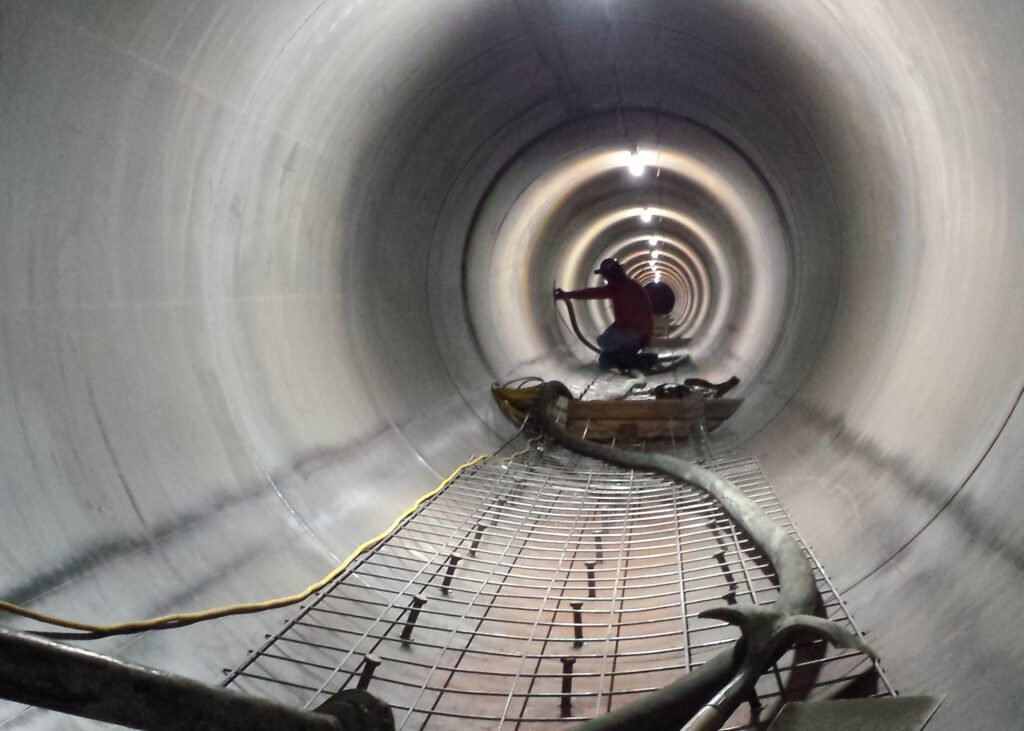 Hyperloop, a mega-fast transportation system dreamed up in 2013 by Tesla and SpaceX founder Elon Musk, was supposed to be a reality by now, But it hasn't quite worked out that way. There has been so much hype, with several firms years ago saying that we would have a mass-scale hyperloop system by now. That just hasn't happened. Many believe the hyperloop concept will eventually challenge other forms of transportation, including airplanes, by moving people and cargo through tubes at speeds of around to 700 miles per hour. The dream of a hyperloop hasn't ended yet.
"I've been working on this for seven years now, we wouldn't be doing it if we didn't believe in it. I mean, I think a lot of the hype, when it came out was really optimistic, like, in two years, in three years, I don't know. But this is, I mean, this is a timeline that you can use if you build software, maybe, but not if you build infrastructure," Gabriele Semino, project lead at TUM Hyperloop, said in an interview. Since its inception, several companies have been racing to develop their own versions of the hyperloop. TUM Hyperloop is the brainchild of the Technical University of Munich. The company is currently building up the technology.
At the IAA auto show in Munich this month, TUM Hyperloop showed off the pod that passengers would sit in. The company has built a tube about 24 meters in length. While this is a short distance, TUM Hyperloop is trying to test the system's work before continuing to build a long track.
Semino said he expects that by the end of this decade, the technology will be ready. This would mean short tracks with the hyperloop operating at full speed and transporting passengers. By the end of the next decade, hyperloop technology will have longer tracks built through continents, Semino said.
Hyperloop Transportation Technologies (HTT) and Elon Musk's Company are also exploring the technology.