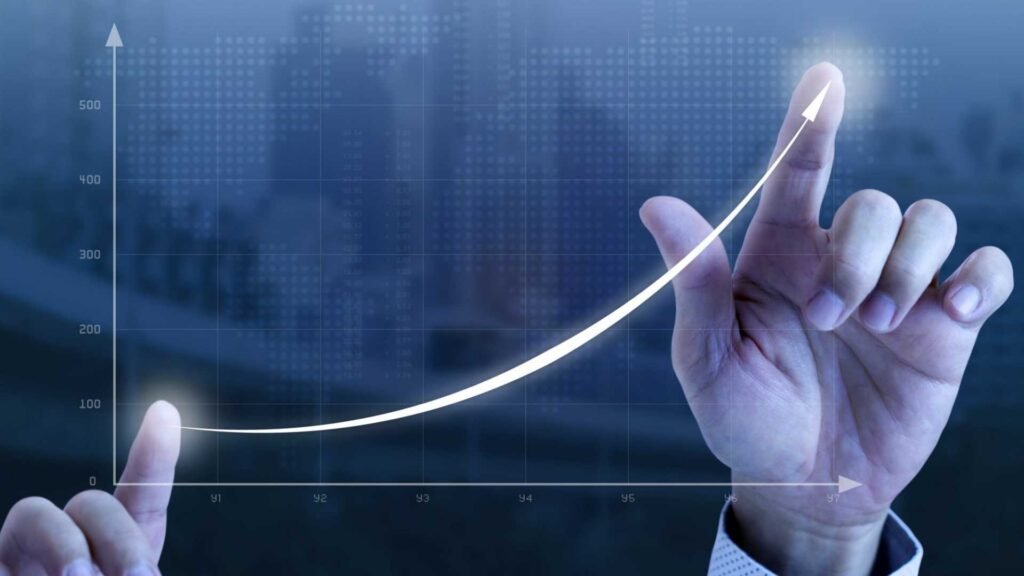 As an entrepreneur in this exigent economy, you need every advantage you can get to remain relevant in the industry. Gaining a competitive advantage isn't easy and competitors are all over the place. If you are struggling as an entrepreneur with certain areas of your business, competition might be the push you need to get back on track. Also, you can keep a track of where they are falling short and learn from their mistakes, this way you learn to find unique ways to tackle a certain situation and progressively scale your business.
Business is a competition and competition is business. The saying that you should never underestimate your opponent holds for business because it is the competition that pushes you to become innovative and focused. Competition in business is the contest or opposition among the companies selling like products to similar target audiences to get more sales and gain more market share.
Competition is healthy for businesses, because it forces you to innovate, keeps everyone on their toes, thereby staying ahead of the curve. With no competition, our mindset very quickly becomes that the business owns the customers, and they have no place else to go. On the other hand, competition can also be intimidating because you don't want to back down, and you feel there is a malicious force out there somewhere, trying to take your customers but you aren't sure how to face the competition.
HOW COMPETITION CAN HELP YOU AS AN ENTREPRENEUR
It keeps you from getting self-satisfied

: Competition has a way of keeping you on your toes and this frequent self-alertness helps you provide superior service and unique solutions for customers. You can't get lazy and remain unfocused with your business operations because you don't want your competitors to outshine you. Competition motivates you to produce top-notch results.
Helps you learn from others:

By establishing yourself as a friendly competitor, you can learn from established and successful businesses in your industry. Some veteran entrepreneurs don't mind, offering advice to new business owners. It could even be a mutually beneficial relationship where both parties tend to gain from the rewards.
Enhanced Customer Service & Satisfaction:

As an entrepreneur, you can never place enough emphasis on customers and you would also know their importance in scaling your business. When it comes to competition, you can leverage the reputation or services of your competitors in the market and make a customer base off their own especially when you have a similar or same customer base.
Specialized Niche:

Once you have understood your product well, you must focus on differentiating it from other players in the market. This leads to the development of your product, enhancing its quality and giving it a unique tint, which helps draw customers to it. Once you have a streamlined niche, it leads to several innovative products in the market, which increases the market size considerably.
Growing Brand Loyalty:

Once a customer starts choosing you other options on the market, chances are that he will continue to choose you again and again. This happens once the customers are content with your product and related services. 
The positive feedback circle helps build long-lasting customer relationships. It also helps outlive business challenges and you can depend on your good customers even on a rainy day as well. Having competition does not mean you will have more customers, but you will have quality and loyal customers who would be loyal towards your business and tend to talk to other potential customers about your brand.  This inadvertently is one of the huge advantages of competition in business.
WAYS OF UTILIZING COMPETITORS TO YOUR ADVANTAGE.
Avoid 'no competitors': Not minding how you look at it, saying you have no competitors is a step unto failure. First, by definition, all good ideas are competitive, and all real markets have competition. Lack of competition entails either that there is no customer need, or the opportunity is small and not compelling enough. More often than not, investors know the market better than founders know and can name competitors better than the founders.
Know your past and future competitors: The founders are expected to know about competitors, who failed in the past and about expected possible future competitors as well. When investors think about opportunities, they don't only think of them in the present moment, the investors want to know what exactly is different now, what conditions didn't exist before, and why this time is going to be different. Similarly, it is important to think about whom else may enter the market. This isn't gotten merely by predictions because predictions are difficult. Proper market research will give you an insight into these things.
Know and Build a relationship with your competitors: By knowing your customers, you can build a relationship between them and your company, extending the customer lifecycle beyond sales. Sometimes, talking with your competitors helps you, it is interesting to talk to them and get their viewpoint, without revealing too much, so don't be afraid to reach out to other business owners in your industry. Be courteous, even if the competition is not. You never know what the future holds, it may require you to join forces, or create a partnership.
Monitor your competitors: You are not expected to outrightly copy your competitors, but you shouldn't disregard them either. Focusing on your brand and your consumers is your top priority, but knowing what your rivals are doing will help you plot your next steps. You can't get ahead or outshine your competitors if you have no idea what they're doing. To get ahead of them, you must learn to keenly observe and keep tabs on them to know their strategies and what works for them.
Understand the Competition: To understand your competition, it is important to begin by examining the marketplace. Take a hard look at the things your competitor does. Does that company have close relationships with customers that lead to conversions? Do they have a unique perspective to tell their story? What are the unique characteristics of their brand? Then examine, to see what your competitor doesn't do, and try to fill in that part of the market.
Look after Your Existing Customers: Who is your business for, if not for the consumers? Your customers are a major part of your business as you cannot do without them, that is why you need to constantly value your customers to retain them(make them loyal customers) and even attract more customers.
Therefore, it is not enough that you create a product that will make their lives easier, you should keep customer service as your top priority. Wanting to solve their problems easily and keeping them happy is what will make them stick with your brand. The aim is to attract and retain customers, however, don't forget the customers who are already loyal to your company. When you expand your market options, maintain some current aspects of your marketing to keep performing well with your existing customers.
Keep Innovating: By constantly innovating, your team will stay focused on the goal while keeping your customers glued to your company with quality products and services.
Learn from Competitors' Mistakes: Your competitors are an educational opportunity for your company to learn and get better in many aspects. Most of the decisions they make and the actions they take are going to be public, or noticeable, and you are in a good position to learn from their mistakes and their successes. Also, make sure that you listen to their suggestions, consider their ideas, and assure that you're hearing them out. This could even be your competitive edge, which will make your brand endearing to customers.
Adjust their Ideas: You should not steal your competitors' ideas, but you can pay attention to similar ideas they have that you haven't had an opportunity to try, or to new ideas they have that you would not have thought of. You can adjust their ideas with your unique execution.
Successful entrepreneurs are known to meet challenges head-over-heels and still thrive under such competitive pressures. Competition, if viewed as an opportunity, not as a menace, helps you push your business towards a positive direction. In addition, it also opens your eyes towards areas and sectors you are making mistakes in like not employing the right people, not leveraging the strength of your team enough, not understanding your product properly, or moving along with a flawed or poor business plan.
Even if your competitors poach or steal your customers or do better than you in some things, take it positively and learn from the experience and gain insights on how to do better. In the end, competitors are not so much of a bad omen to the business, they help a business stay on track while increasing sales and attracting customers.